When you're away from your home, it's vital to monitor the conditions of your house, including the temperature and humidity. A remote Wi-Fi thermometer and hygrometer are the solutions to help you keep your home safe while you are away. But which ones?
After much research and testing, we have summed up the 7 most best Wi-Fi temperature sensors and remote monitors, which I will review for you below. Let's get started!
Comparison Table of The 7 Best WiFi Temperature Sensors and Remote Monitors
What is a Wi-Fi Temperature Sensor?
A Wi-Fi temperature sensor or remote temperature sensor detects the temperature of your home and transmits the information to the cloud or mobile application for reading. These easy-to-use devices let you get alerts advising you regarding the temperature and sometimes humidity in your home.
You can place it in your office, warehouse, freezer, wine cellar, greenhouse, and other locations with an internet connection so you can screen its conditions wherever you are. Some devices allow the remote thermometers to be connected to 4G and Bluetooth.
All you need for regular updates is an internet connection and a smartphone application, although some gadgets also notify you through SMS.
Constantly monitoring the temperature and humidity of your property is important to avoid expensive or irreparable damages. It can also prevent your family members and pets from being sick. Maintaining the level of humidity in your home can even help manage allergies. Even when you're physically away, you can take preventive measures for your possessions.
Benefits of a Wi-Fi Temperature Sensor
Keeping an eye on the temperature and humidity of your home is important so you can prevent harmful situations from happening to your properties and save money from repair.
Avoids Freezing Pipes
Freezing pipes are common during the winter months, which is why it's recommended to keep the thermostat above 55 degrees during this season. To avoid coming home to a flooded house and damaged furniture, keep track of the temperature using a Wi-Fi temperature sensor.
Saves Money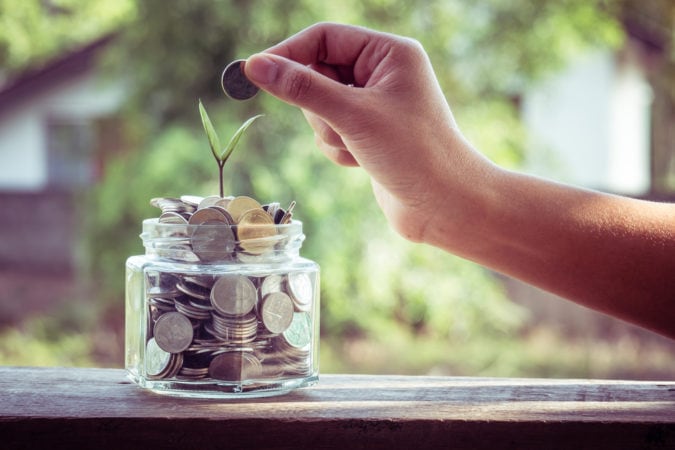 Remote temperature sensors alert you when the temperature goes beyond the expected range. This will help you maintain your home or RV and save a few bucks on potential repairs. Having one in your wooden instruments can prevent them from breaking down. It's also useful if you have a wine cellar to preserve the content.
Protect the People at Home
If you're on vacation, you might not be checking the temperature at home and are putting your loved ones and pets at risk. An intense surge of cold or heat can make them sick, especially if you have older people living in your house.
A Wi-Fi thermometer and hygrometer inform you regularly about the temperature in the area to keep them safe.
How Does a Wi-Fi Temperature Sensor Work?
Wi-Fi temperature sensors work through online wireless sensors that let you check the temperature and other environmental metrics online, usually through your smartphone.
Every sensor in your house determines the temperature and humidity of the location and then transmits the information wirelessly through different types of software that the brand uses. The role of this software is to observe and listen to data being broadcasted by the remote sensor. It processes the information and automatically uploads itself to the cloud.
Some software takes hours to upload, while others let you get real-time information. This feature usually requires a paid subscription. What matters is that you access accurate data about your refrigerator, living room, greenhouse, or RV. 
You can see the information remotely using your phone. It doesn't have to be near the actual sensor or software, as long as the cloud is readily available. Wherever you are in the world, you'll get up-to-date details about the temperature, humidity, and air pressure of your home.
If you have multiple sensors in the house, all pieces of information are uploaded to the same cloud storage for your convenience. You may receive text messages, emails, and in-app notifications about these ecological variables depending on your unit.
You can check previous records, observe trends, and even print out a copy of your historical data.
Most Wi-Fi temperature sensors also alert you when the temperature or humidity exceeds the normal metrics you set. This will help you overcome potentially harmful situations.
Purposes of Wi-Fi Temperature Sensor
Your Wi-Fi temperature sensor can be used on a lot of things other than your home. Here are some ways these devices can assist you.
Monitor Cold Objects Like Freezers and Coolers
Did you know that opening your refrigerator more often has a huge impact on your electric bills? It's a good thing you can safely put your temperature monitor inside your freezer or cooler so you can track it from your device. There's also no need to tire yourself just to go to your walk-in refrigerator.
Monitoring the freezer's temperature is important for business owners whose products need to stay at a certain level of cold. You can also benefit from the records if you show them to an insurance company if the power goes out.
Monitor Your Pet
Pets are important members of the family. Their safety and comfort are our responsibility, so it's important to be updated about the current condition of their environment while you are away. Even if you have a double-coated breed, they can still feel chilly.
Having the digital temperature controller also gives you peace of mind when you leave your dog for a few minutes in the RV or your mobile home as you get groceries. You can check on everything right from your cellular device.
Monitor Your Vacation Home
Perhaps you have a vacation home that you don't often go to. A temperature sensor will come in handy, so you can remotely monitor its temperature and ensure normal conditions. You'll easily troubleshoot problems like system failure or frozen pipes if the temperature goes too high or low.
If you have a battery-operated temperature sensor, make sure you can visit your vacation home every few months to replace it. If not, go for one that's powered with a standard micro-USB cable.
The best areas to monitor the temperature and humidity of your home (even a vacation property) and cabin include your attic and kitchen.
Monitor Incubators
Those with pet chickens know that enough heat is important for eggs to develop and hatch properly. This is made possible if the incubator is at the right temperature all the time.
You can monitor the incubator's temperature without having to stay beside it with a wireless and accurate temperature sensor. Monitor it from your mobile phone wherever you are so you can also predict the hatching rate.
Monitor Data Sensors
Server rooms and data sensors are also sensitive to temperature and humidity, so a remote and accurate temperature sensor is needed to avoid costly damage. Extremely hot conditions can lead to fire outbreaks if the cooling system is not regulated at acceptable temperatures all the time.
Monitor Cigar Humidors
If you like cigars, you understand the struggle every time they dry out from unstable temperatures. Observe the humidity levels and temperature of your storage with a Wi-Fi thermometer hygrometer to keep the freshness, flavor, and aroma of your cigars. The ideal temperature for them is around 70 degrees Fahrenheit and a humidity range of 68%-72%. And you can manage that when you're away with a digital temperature controller. 
Monitor Wine Cellars
Wine tastes better as it ages… but only if it's properly stored and processed. Making sure that your wine cellar is a stable temperature and humidity can preserve these beverages' flavor and strength. Place your wireless thermometer inside the wine cellar to stay updated about its temperature from time to time.
Monitor Greenhouse
Your WiFi temperature monitor and sensor can also be useful in greenhouses to make sure the plants are growing desirably at the right temperature. If it is too cold, hot, or humid, you will receive alerts through the application, SMS, or email. These alarms for temperature and humidity conditions can help save your hard work in the event of a crisis.
Monitor Guitar Cases
Guitars are made of wood that expand and contract depending on temperature changes. Keeping it at room temperature is one way to take care of it and save thousands of bucks for a replacement.
Keeping tabs on the temperature by putting a sensor inside the case can prevent the deformation of your instrument. Pick a Wi-Fi temperature sensor that provides data on humidity levels since a humid space can make your guitar swell and change its tone. On the other hand, low humidity levels can lead to contracting and cracking. So, it's good to have some sort of accurate WiFi temperature monitoring system.
Should I Buy a Weather Station or a Wireless Temperature Sensor?
If you're only trying to monitor the temperature and humidity of your room or items like an incubator, freezer, and musical instruments, a wireless temperature sensor is much better. These situations do not require observing air pressure and wind direction anyway.
A weather station is best for monitoring outdoor conditions like wind speed, rainfall, and air pressure. Some of these devices also offer remote monitoring through wireless connectivity.
Are Wi-Fi Temperature Sensors Accurate?
A remote temperature sensor can provide accurate information, just like sensors in weather stations for professional use. But not all of them are equally accurate.
Our seven recommendations provide correct data about the temperature and humidity of a certain location from time to time.
Can You Connect Multiple Temperature Remote Sensors to A Single Smartphone?
It depends. If your device comes as a bundle and lets you purchase additional sensors connected to a sing hub, then it's easy to connect them all to your smartphone. You can also connect them to other gadgets so that others can also monitor the temperature and humidity.
Do Wi-Fi Temperature Monitors Run on Battery Power?
Yes. TempStick can run on batteries for over a year to save you from electric bills. It's also ideal to choose a Wi-Fi temperature monitor that runs on battery power so that it can still work despite possible power outages. However, battery-powered devices need their batteries changed every few months up to one year. Use lithium batteries for longer battery life.
Do Wi-Fi Temperature Monitors Run on Battery Power?
Yes. TemptStick specifically runs on batteries for up to a year. You can still gather data about temperatures and humidity despite a power outage or weak internet connection. You can preserve battery life by selecting a less frequent update interval.
What to Consider When Buying a Remote Temperature Monitor
Remote temperature monitors are a huge investment since you will need them for a long time. Make sure you know how to select the best model based on your needs and expectations.
We understand how frustrating it is to select the best Wi-Fi temperature sensor because of the technical words and complicated features. But we'll guide you through the key aspects to look for when buying a remote temperature sensor.
WiFi & Bluetooth Connectivity
Ideally, your remote temperature monitor should feature Wi-Fi connectivity because it's the most reliable and accessible. It also lets you observe the temperature and humidity levels anytime and anywhere.
Others have both Wi-Fi and Bluetooth connectivity. The latter is only suitable for checking the condition of your surroundings at a certain distance. You also won't get in-app notifications in case you go out.
For those who frequently experience power outages, a cellular-based network is important. 4G connectivity is great for RV owners who are always on the go, although subscription costs may be expensive.
Accuracy
Make sure that your temperature and humidity sensor transmits accurate data. Otherwise, you will also be incorrectly alerted if the values go beyond the normal range. You may not be able to safeguard your property, especially those that are sensitive to heat or cold if the monitoring system provides inconsistent information.
To check the accuracy of your device, look for the temperature and humidity range and their degree of accuracy. The wider the range, the better. Ideally, the range of temperature should be between -40°F and 125°F with an accuracy of ±0.4°C. For the humidity range, it must be 0-100% and accurate to ±4% RH.
Range of Temperature
The temperature range of a Wi-Fi thermometer is crucial to make sure it can provide readings of your desired range. The larger the range, the better. Some monitoring sensors can detect a range of -4 degrees Fahrenheit up to 140 degrees Fahrenheit. Others have a range of 32 degrees Fahrenheit to 482 degrees Fahrenheit, which is a better option.
Smartphone Mobile App for Smart Features
You need a smartphone app for when you're away from the area you're monitoring and for wireless temperature monitors that do not have a screen to display the temperature. It's necessary for managing temperature levels and humidity with your wireless system. 
When looking for a system that's compatible with your smart home hub, ask yourself these questions.
Is the mobile application also available on the web? Does it provide temperature and humidity graphs? Is it available for popular smart devices like Android and iOS? Can it handle multiple sensors at once? Take these things into consideration.
TempStick answers yes to all these questions as its mobile application lets you access the most recent temperature of your room. Plus, it provides humidity alerts and other important app alerts. 
Power Source
Some accurate models only have remote capabilities and run on AAA or AA batteries, while others can be operated using a USB connector. There are also Wi-Fi thermometers that offer both sources of power. But the best power source depends on your needs.
If you monitor a cabin or vacation house that you don't usually go to, go for batteries that can last for up to one year with continuous use. Batteries are also ideal for areas where power outage is common. Just be sure to choose good batteries that won't fry or leak, causing costly damage to the system.
Opt for a rechargeable lithium battery instead of alkaline if you're using the device in an area with an extreme climate. Going with something that has adequate battery life like AA lithium batteries is not only better in quality, but saves you money in the long run.
Warranty
Your Wi-Fi temperature sensor should include a warranty to ensure its longevity and durability. Although some companies offer a 3-year warranty and sometimes even 5 years of warranty, a 1-year warranty for these gadgets is enough.
Affordable Cost
An expensive device doesn't always mean that it's better. And a device with more features or the 'best component' isn't always more functional. We suggest basing your decision on how much you're willing to spend on your temperature sensor and remote monitor. Choose the most reasonably priced digital thermometer with accurate and reliable systems.
Consider whether you need a device that supports Alexa or a bundle with multiple sensors to cover the whole house. Either way, check the accuracy readings first.
Keep in mind, that if you go with a cheaper model, you may face some additional repair costs in the future. In this case, it's sometimes best to invest in a better model. 
Watch out for companies that force you to pay hidden extra costs like subscription fees. With our top recommendations, you don't need to worry about spending too much. TempStick has zero additional subscription costs outside of its initial cost. We've provided six other affordable yet reliable options that will meet your expectations.
Top 7 Temperature Sensors and Remote Monitors Reviews
The market is saturated with temperature sensors claiming to be the best and most reliable. But don't rush into buying just because of these labels.
Consider our top 7 temperature sensors and remote monitors that offer the best connectivity, accurate metrics, and amazing user interface.
1. Temp Stick Wi-Fi Temperature & Humidity Sensor
Temp Stick is considered the best-performing temperature sensor of the year. This is why we highly recommend this remote temperature monitoring system. What makes it easy to use and reliable is how you can set the smart sensor anywhere you go. It's perfect for tracking the temperature of your vacation home, wine cellar, fridge, and even your pet.
It gives accurate readings and is an easy-to-use system with high-end model features.
This all-in-one wireless sensor is a relatively new product designed and built in America. All you need are 2 AA batteries, and the Temp Stick will run for 12 months depending on your frequency of configuring the sensor. This battery life is much longer than most temperature sensors, which only run for 4 to 6 months.  
What we love the most about the Temp Stick is you don't need to purchase other devices for connectivity. Instead of a cellular network or Bluetooth, Temp Stick takes advantage of the availability of a Wi-Fi connection to provide alerts and notifications. The Temp Stick also comes with an intuitive application for you to view current conditions. You can adjust how often you want to know the temperature and humidity, from 5 to 60 minutes.
PROS
Most accurate readings and capability
Wi-Fi connectivity
Easy setup and no need to make a subscription
Compact design
User-friendly mobile application
Freephone and email support
CONS
5 minutes is the shortest interval for readings
Short battery life, especially with frequent reporting settings.
---
2. Govee Home Wi-Fi Temperature Humidity Monitor
If you want a Wi-Fi temperature sensor that's easy on the budget, the Govee Wi-Fi Temperature Humidity Monitor is the best choice. Aside from its low price, you don't need to pay for a monthly subscription to monitor the temperature and humidity conditions.
You will instantly get alerts when the place is too cold, hot, dry, or humid. You can also check the mobile application for a display of recorded data every 30 minutes. The alerts turn red when the data goes beyond the normal temperature or humidity.
Govee is compatible with Bluetooth or Wi-Fi. The wireless sensor can sit on a desk with its stand or be mounted on the wall using double-sided tape. It has a clear LCD screen for you to check the most recent temperature and humidity.
And because it's Swiss-made, accuracy is guaranteed to ±0.54°F/±0.3°C and ±3%RH for the humidity, almost close to TempStick's accuracy. You'll get precise readings for over two years and be able to export the data in CSV format.
PROS
Wi-Fi and Bluetooth connectivity
The sensor is compact and lightweight with a digital display
No subscription is needed
CONS
No text message alerts
Three-month battery life
Small coverage range
Cannot export data in PDF file
---
3. ThermPro WiFi Thermometer Hygrometer
ThermoPro is the best selection for a Wi-Fi thermometer that is great for heavy-duty usage. In case you are looking for an Alexa-compatible thermometer and hygrometer, this product also has it. Simply turn on the Wi-Fi, enable your voice command, and let Alexa announce the accurate temperature and humidity conditions. 
The TP90 model can record temperatures between -58°F to 158°F, the adequate range for temperature for any room in the house. Its humidity range is between 10% and 99%, with a resolution of 1%.
The smartphone application also lets you monitor it 24/7 anywhere you go. One of its best features is how you can detect as many locations as you want, whether it's your living room, bedroom, or storage room. It looks sleek and contemporary but is user-friendly. The device is operated by an AC adapter and a USB charging cable instead of batteries.
It's also worth noting that ThermoPro has 3 comfort level indicators: Dy, Comfort, and Wet.
PROS
Wi-Fi and Bluetooth connectivity
Alexa-compatible
Sleek and compact design
No batteries needed
Wide range of temperature
CONS
Does not support 5 GHz Wi-Fi networks
---
4. MOCREO Wi-Fi Thermometer Hygrometer
Another Wi-Fi thermometer and hygrometer that lets you monitor multiple points of the house is Mocreo. It's available in a multi-pack, so you can place them in different areas of the house. It's the only Wi-Fi thermometer out there that includes multiple sensors and one hub in the package.
Specifically, Mocreo has three sensors that easily allow you to take readings between -4°F and 140°F, and a hub that provides Wi-Fi connectivity. It supports both 2.4 GHz and 5 GHz for checking the humidity and temperature conditions. The values presented are also guaranteed accurate.
Mocreo may be trickier to set up than others, but it's only because of the need to assemble three sensors. The rest is easy to operate. Switch from Fahrenheit to Celsius, enable push notifications, and allow email alerts. You can use up to 16 sensors for one hub so you can monitor even your basement, pets, and garage. Place it in your freezer, and Mocreo will notify you when the temperature exceeds the normal values.
PROS
Wi-Fi connectivity
Multi-pack Wi-Fi includes three sensors
One hub can accommodate 16 sensors
Supports 2.4 GHz and 5 GHz Wi-Fi networks
CONS
The hub needs a separate power source
---
5. Ubibot WS1 Wi-Fi Temperature Humidity Sensor
Ubibot WS1 is the way to go if you want a Wi-Fi thermometer and hygrometer with a long battery life without compromising the ability to capture data. In fact, it can last up to half a year if you use 2 AA alkaline batteries.
You also have the choice to power the device with the Micro USB provided in the package. This can be more convenient for individuals who do not want to switch batteries every few months.
The data automatically gets synced into the Ubibot IoT Platform for more secure and organized access to your temperature and humidity records when connected to the Wi-Fi. Everywhere you go, you get alerted through the mobile application, your email, or SMS for up to two years. You can even download a PDF or CSV file of your data.
Ubibot offers the best data analytics compared to other Wi-Fi thermometers. The platform has data management and intelligent alerts available. It also notifies you when the measurement goes beyond the range you set. You can also get notifications through voice commands because it's Alexa-compatible.
The sensor chips for temperature conditions and humidity are each a Swiss-made sensing component, so the metrics are precise and accurate, including the battery voltage and built-in WiFi signal.
PROS
Wi-Fi connectivity for real-time data
Comprehensive data analytics
Compatible with Alexa
Free 200 MB cloud storage
CONS
Does not support 5 GHz Wi-Fi
---
6. MarCELL Cellular Monitoring System
The Marcell Cellular Monitoring System is perfect for areas that always experience power outages or inaccessibility to a stable Wi-Fi connection. You can monitor your boats, garage, RVs, greenhouse, and other rooms and properties through a 4G cellular connection.
It continues to operate when there's a brownout as long as there is a Verizon cellular signal. While it includes a monthly subscription of at least $8.25, it's still a practical option for those who have short-range connectivity or a bad Wi-Fi connection. RV owners who are always outdoors will benefit the most from MarCELL
As with other Wi-Fi thermometers and hygrometers, the device sends you an email or text message when the temperature or humidity goes beyond what is set. It keeps recording your condition every hour and uploads them to the cloud every 8 hours for your convenience. If you want quicker updates, subscribe to their "Instant Update" for a real-time reading.
The device can also be connected to a wireless water sensor so you can get notified about water leaks in your laundry, basement, and bathroom. The system is called SPucks, and it's easy to navigate, just like MarCELL's online web-based application.
PROS
The cellular connection is great for those in remote areas without a Wi-Fi connection
Accurate metrics
Supports water leak sensor SPucks
Has a 48-hour backup battery
CONS
Not as compact and portable as TemptStick
Monthly subscription fees
Expensive device
---
7. Sainlogic Professional Wi-Fi Weather Station
Sainlogic Professional Weather Station is highly recommended for professionals who want a comprehensive wealth of information about a location's conditions. Not only does it show the temperature and humidity of your home, but it also measures the wind directions, wind speed, and pressure.
Built for outdoor use, Sainlogic also includes a wireless rain gauge, wind vane, wind chill, and dew point alarm, a calendar, and moon phases. Despite the sensor's complex features, it's easy to assemble. For beginners, you can easily be guided by the manual.
Sainlogic has a vibrant LCD color display that is easy to read. It supports data transmission through Wi-Fi connectivity. Just download W.U. and Weathercloud on Google Play or App Store so you can easily store and compare information about the weather. The base station can be placed inside while the solar panel, rain funnel, and other sensors are outside the house
PROS
Compact and light base station
Comes with a 5-in-1 outdoor sensor
Can monitor different weather information, such as air pressure, moon phases, wind direction, etc.
Wi-Fi connectivity
Data transmission with the worldwide weather networks
---
Conclusion
Suppose you're looking for the best remote temperature monitor in the market. In that case, the Temp Stick Wi-Fi Temperature & Humidity Sensor (from Amazon) is a clear winner because of its high performance and accuracy. The next best options are the Govee Wi-Fi Temperature Humidity Monitor and the ThermPro Wi-Fi Thermometer Hygrometer.
What's best about the Temp Stick model is the free subscription compared to the price of MarCELL's Cellular Monitoring System. It can generate data at a high rate with no cost, unlike Ubibot WS1, which requires you to upgrade if you want quicker readings than 10-minute intervals.
Overall, TempStick dazzled us the most because of the smartphone application's user interface and its Wi-Fi connectivity which supports 2.4 GHz. It's also the most accurate and reliable sensor with ±0.4°C temperature accuracy and 0-100% humidity accuracy. 
Last update on 2023-12-06 / Affiliate links / Images from Amazon Product Advertising API