Do you live in a very warm part of the country that often have high humidity levels? You frequently feel uncomfortable in your own home because the air feels too heavy and stale? The chances are you need a dehumidifier in order to deal with this problem properly.
Humidity can damage your wooden furniture, ruin the structure of your house, as well as put your own health in danger. Humid air is can make your asthma worse and increase the allergies. So, if you want to live a healthy life, investing in the best dehumidifier for your home sounds like a good idea.
Top 5 Dehumidifier Comparisons
IMAGE
MODEL
FEATURES

Ivation 70 Pint Energy Star Dehumidifier

40 lbs

15.4 x 10.8 x 23.2 inches

1 year

CHECK THE PRICE

EdgeStar 70 Pint Portable

40 lbs

23.1 x 15.3 x 10.9 inches

1 year

CHECK THE PRICE

LG PuriCare 70-Pint

48.5 lbs

16.8 x 12.6 x 26.2 inches

1 year

CHECK THE PRICE

DeLonghi 45-pint with Pump

40.1 lbs

15.3 x 12.4 x 24.3 inches

1 year

CHECK THE PRICE

Hisense DH-50KP1SDLE

39.9 lbs

11.4 x 15 x 24.7 inches

1 year

CHECK THE PRICE
What Does a Dehumidifier Do?
Dehumidifiers work on a simple principle: They suck in the surrounding air, pull it through a filter or a compressor, and release it back into the room. The humidity will turn into water which is collected in a container. There are two types of dehumidifiers – those which refrigerate the air, and those who collect and store it in a specific material that is located inside of the device.
So what size dehumidifier do you need? The answer is fairly simple because it all comes down to the amount of humidity you are dealing with and the size of your house or apartment. You have to pay close attention to the size and power consumption so always go for top rated dehumidifiers.
Health Benefits
So what does a dehumidifier do for your health? Humidity can make smaller health issues a lot worse. So if you are allergic to mold, the chances are your symptoms will worsen in really humid places. According to WebMD, mold spores thrive in moist conditions and they are very dangerous to people who are prone to allergies. Dust mites can be a huge problem as well.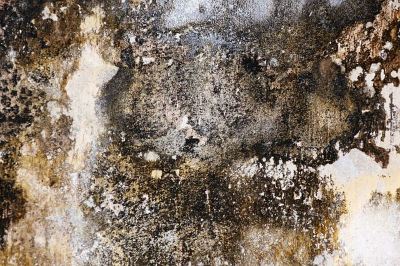 Dehumidifiers will help with asthma because they can reduce various symptoms of this disease. So, if you are having trouble breathing within your home, consider giving a dehumidifier a chance – it might pleasantly surprise you.
On the other hand, make sure you are maintaining a normal amount of humidity within your home because if you dry the air too much, you will end up with cracked and damaged skin. Powerful dehumidifiers can pull out a lot of moisture from the air so there is no need to keep it at the maximum at all times.
Don't forget to clean or change your filters regularly because they can be clogged with dust. Once it happens, even the best dehumidifier for allergies will stop working properly. So indoor hygiene is very important as well. It will help with the overall quality of the filtered air. Read more on dehumidifier maintenance here.
So, if you live in a very humid climate and you suffer from a respiratory disease, a dehumidifier could be the right solution. Just make sure that you go for a larger unit because smaller ones might not be able to pull enough moisture from the air within a single day. So make sure you check the sizing of a unit before you make a purchase.
Different Types of Dehumidifiers
Choosing the right model for your home might seem like a drag, but it really is quite easy. You have to know exactly what you need and want from this device. So let's take a closer look at different types of dehumidifiers.
Restoration Dehumidifiers
If you are dealing with a huge humidity problem, such as flooding, restoration dehumidifier will help you in a very short time. They are strong, powerful, and can pull a lot of moisture from the surrounding air.
These devices are quite large so they might not be suitable for your home unless your basement was flooded and it needs to be dry as soon as possible. This machine will help prevent water damage but it might be a bit too much for your daily needs. Even though they are highly rated, these machines are hard to find in the standard shops and the prices are enormous.
Whole House Dehumidifiers
This device has to be installed with your pre-existing ventilation system. They will work alongside your air conditioning unit and turn into an integrated part of your home. Whole house dehumidifiers are definitely not user-friendly and you have to contact a professional if you want to place an order and install it in your home.
Additionally, these units can be very costly so if you have a tight budget, focus on getting the best dehumidifier for the money you have available right now. Even though whole house dehumidifiers are very useful, they are definitely too expensive for the majority of customers.
Refrigerant Dehumidifiers
These units are capable of dealing with humidity in larger spaces and they are still very mobile. So if you want to reduce the humidity of your entire house or apartment, this is the right type for you. Refrigerant dehumidifiers might not be small and very portable, but they are not bulky or large either.
If you place this device in the middle of your home, it will remove the humidity and store it in a larger container. On the other hand, if you are looking for the best energy efficient dehumidifier, keep in mind that these units do need more power. Some of them do have an Energy Star rating so be on a lookout for those particular models.
Desiccant Dehumidifiers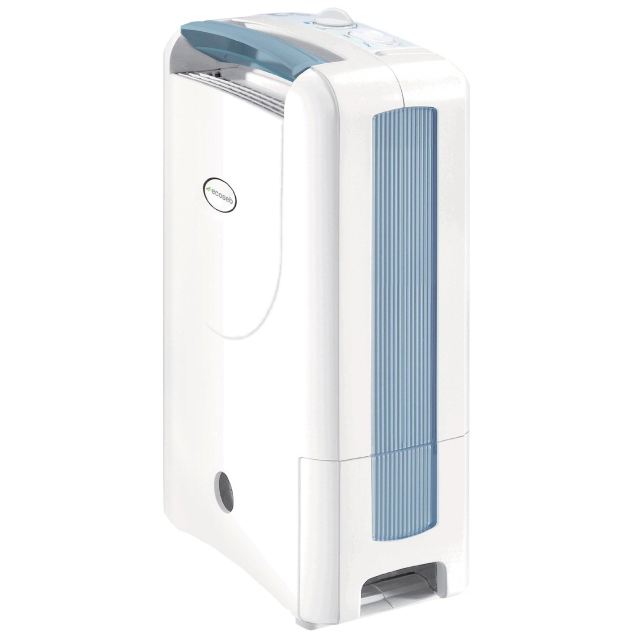 These dehumidifiers use a special type of absorbing chemical that is capable of pulling in and retaining water. Desiccant dehumidifiers are usually very light and simple. There are no confusing additions and they will work really well in smaller rooms and spaces.
However, these devices are simply not strong enough to treat your entire home all at once. You can try placing a couple of them in different rooms, but when you calculate the cost, it simply might not be worth it.
Best Brands Of Dehumidifiers
Some of the top brands to look for in terms of quality are:
Ivation
Delonghi
LG
Hisense
Edgestar
Top 5 Dehumidifier Reviews
Ivation 70 Pint Energy Star Dehumidifier
Size: 15.4 x 10.8 x 23.2 inches
Recommended space: 42 m²
Material: Plastic
Warranty: 1 year
Click For Price
Ivation 70 Pint Energy Star Dehumidifier is suitable for smaller houses and apartments. As a matter of fact, it operates well in spaces that are up to 42 square meters in size. It has a large capacity and can hold up to 5 liters of water. Of course, once the container reaches its maximum, you will be notified.
This is a very high-tech dehumidifier that has plenty of interesting features. The LED screen will tell you everything you need to know and it also includes a humidistat. You can use two fan speeds, depending on the weather conditions and the amount of moisture you are dealing with at the moment.
Additionally, it has an energy saving options that will help you reduce the electricity bill and you can use the timer in order to program the unit to work exactly when you want it to. It is really easy to clean and there will be no need to worry about frost because the device can resolve this issue on its own. Since filters can be cleaned easily, this might be the best dehumidifier for asthma patients.
Pros
Very useful features such as humidistat and timer.
Eco-friendly and will not waste energy.
The filters can be washed.
Easily transportable because it has wheels.
Cons
It is not extremely loud but you will be able to notice it in the background.
---
EdgeStar 70 Pint Portable Dehumidifier
Size: 23.1 x 15.3 x 10.9 inches
Recommended space: 42 m²
Material: Plastic
Warranty: 1 year
Click For Price
This unit created by EdgeStar is capable of removing up to 33 liters of water every single day. It is super useful in really humid environments and if you place it in your living room, it will maintain healthy conditions and fresh air within your home.
It is really quiet and will not interfere with your daily life. This device can cover 42 square meters so finding a central place within your home is a must. The water container holds 7.5 liters of water and once that number is reached, the device will shut itself down. The container can be removed and cleaned in just a couple of minutes. You can find more reviews on quieter models here.
The design is really beautiful and simple. It has two fan speeds and you can use low-temperature mode if needed. Plus, you can move it around your home because it has wheels on the bottom. Therefore, you can move this device throughout your home in order to find the best spot.
Pros
Simple design.
Two fan speeds.
Super quiet.
User-friendly.
Cons
It will not arrive with a drain hose.
---
LG PuriCare 70-Pint Dehumidifier
Size: 16.8 x 12.6 x 26.2 inches
Recommended space: 185 m²
Material: Plastic and metal
Warranty: 1 year
Click For Price
First of all, this dehumidifier looks very sleek and elegant. It will fit well into every home. LG did a great job with making this unit because PuriCare is a combination of plastic and metal materials and looks very expensive. The black glossy finish adds to the complete look.
When it comes to the performance, this device is fairly strong. It has a LED screen that is easy to use and you will be able to set everything up in just a couple of minutes. You can control the humidity, activate a timer, or monitor the amount of water that is collected in the container without pulling out the tray.
This dehumidifier will manage the humidity in your entire home. It can pull up to 33 liters of water on a daily basis which is excellent. It also has an auto defrost option and that is a really nice addition. Plus, you can connect a hose in order to have continuous drainage. It is definitely the best portable dehumidifier out there.
Pros
Beautiful design.
LED screen.
User-friendly.
Easily transportable.
Cons
Makes some noise while operating.
The container is a bit difficult to remove so be careful.
---
DeLonghi 45-pint Dehumidifier with Patented Pump
Size: 15.3 x 12.4 x 24.3 inches
Recommended space: 139 m²
Material: Plastic
Warranty: 1 year
Click For Price
This DeLonghi dehumidifier is ideal for removing humidity from apartments and houses. After doing a dehumidifier comparison, it is clear that this unit performs well in large spaces and filters the humidity very fast. The collected water can be removed in three ways: by emptying the container yourself, by using a hose, and by combining the said hose with a pump.
It is really user-friendly and you will be able to operate this device with the help of an LCD screen that is placed at the top of the unit. It will tell you when the water tank is full, or you can take a peek for yourself because the container is visible from the front. This dehumidifier can pull out up to 21 liters of water per day which makes it highly efficient.
The water tank itself will hold six liters of liquid before the device is automatically shut down. It is also important to mention that this particular device has an Energy Star rating which makes it eco-friendly. DeLonghi is not among the most famous dehumidifier brands, but they did a great job with this model.
Pros
Really cool design.
Pulls out moisture quickly.
Has an Energy Star rating.
Cons
---
Hisense DH-50KP1SDLE
Size: 11.4 x 15 x 24.7 inches
Recommended space: 278 m²
Material: Plastic and metal
Warranty: 1 year
Click For Price
If you need a heavy-duty dehumidifier, this is the right model for you. Thise Hisense dehumidifier is capable of covering large areas and it will get rid of the humidity in your home quickly. It has a pump that can continuously empty out the water tank. But you can still pull out the container by yourself and do it manually if you want.
The fans can be a bit noisy at times, but the compressor is very silent. It also has some extra features like a timer, a humidistat, and an automatic shutdown. It is the best dehumidifier for dust mites (they can't thrive in low humidity according to AAFA) because the filters are really high quality and they might be one of the top components of this unit.
The device tends to get a bit warm when it is working at its full capacity, but it will cool down as soon as you adjust the settings. It can remove 24 liters of water within a single working day which is quite impressive. And it has an Energy Star rating so it doesn't need a lot of power to work. It is a very affordable dehumidifier in comparison to some other similar models out there
Pros
Silent compressor.
Extra drainage option.
Perfect for larger areas.
Cons
The water levels are not visible from the outside.
The fans can be loud which might bother some user.
---
Conclusion
Finding the right dehumidifier for your home is quite easy if you know the levels of humidity you are dealing with and the actual size of your house or an apartment. We went through various dehumidifier ratings and decided that LG PuriCare 70-Pint Dehumidifier is a clear winner.
Why? Well, in comparison to other similar devices, it is powerful, has numerous extra features, covers large spaces, and it can be easily transported. Besides that, LG really thought about the design and this appliance has a gorgeous overall look. This unit will not stand out and look out of place wherever you decide to put it. It is without a doubt the best large dehumidifier you can purchase.
If you found this article helpful in choosing a dehumidifier for you, or if you had questions, feel free to comment below.