Waking up with a stuffy nose isn't fun for anyone, and if you could invest a small amount of money and effort to prevent it, you're likely to do so. A humidifier can help alleviate a host of problems, and one of the best is a cool mist ultrasonic humidifier.
You have a lot of choices when it comes to the type of humidifier you choose, brand, and size. This guide will help you figure out all the answers to those questions. You'll also learn what the drawbacks are, so you can decide whether the issues are minor.
Read through the best ultrasonic humidifier reviews to find out what the biggest problems were with each top-rated humidifier. Then you'll be ready to pick the ultrasonic humidifier that's right for you and your family.
Best Ultrasonic Humidifier Comparisons
IMAGE
MODEL
FEATURES

Everlasting Comfort Ultrasonic Humidifier

14.3 x 12.4 x 7.8 inches

4.4 pounds

Lifetime Warranty

CHECK THE PRICE

LEVOIT Cool Mist Ultrasonic Humidifier

9.8 x 6.2 x 6.2 inches

2.21 pounds

1 year warranty

CHECK THE PRICE

PurSteam Ultrasonic Cool Mist Humidifier

10.8 x 10.1 x 8.3 inches

3 pounds

Contact seller for warranty info

CHECK THE PRICE

TaoTronics Cool Mist Humidifier

8.1 x 5.3 x 11.8 inches

3.53 pounds

1 year warranty

CHECK THE PRICE

PROALLER Cool Mist Humidifier

23 x 21.5 x 25 inches

4.4 pounds

90-day warranty

CHECK THE PRICE
What is an Ultrasonic Humidifier?
There are three main types of humidifiers – warm mist, ultrasonic, and evaporative – and ultrasonic is one that's rising in popularity. It's considered a cool mist humidifier because the water isn't heated in any way.
The way it works is a bit more complicated than the other types out there. Inside the humidifier where the inner workings create the mist, there's usually a small metal plate.
High-frequency sounds to create a vibration against that plate, which affects the water inside the tank. The molecules literally split apart into the mist that's then emitted from the machine.
Why You Might Prefer The Best Ultrasonic Humidifier
An ultrasonic humidifier uses no heat to create humidity, so it's a safer choice than a warm mist humidifier. These are the types of humidifiers that would work well in a baby's nursery, a child's room, or around pets. There's no risk of an accidental spill leading to burns.
The ultrasonic versions are a bit pricier than evaporative humidifiers, but not by much. Plus, there's no need to buy filters in most cases. You simply pour water in and cool mist comes out.
Unlike other humidifiers, these are quieter because there's no fan or boiling of water. It makes for an ideal humidifier in the bedroom.
Of course, all humidifiers have their benefits and drawbacks. Keep reading to find out more about all the pros and cons of an ultrasonic humidifier.
Benefits & Drawbacks of an Ultrasonic Humidifier
The benefits generally outweigh the drawbacks of an ultrasonic humidifier. You'll have to decide for yourself, of course.
Benefits of an Ultrasonic Humidifier
Lower noise than a normal humidifier
Seeing as how there's no fan operating, ultrasonic humidifiers are one of the quietest units you can buy for your home.
That means you can keep one in your living room and watch movies without wondering where some random noise is coming from. Or you can keep one in your bedroom without being awoken by your best humidifiers.
Maintenance costs less
Usually, there are no filters to change, and no bulbs to swap out in an ultrasonic humidifier. You just add water to the tank and turn it on. Cleaning is a necessary part of having a humidifier, and you should probably do it at least once per week, but that's true of any type.
Energy-efficient compared to others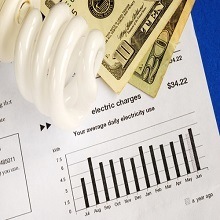 All humidifiers need an electrical outlet to operate. The difference with the ultrasonic types is that they don't require nearly as much energy to run. So, you shouldn't see much of an increase in your energy bill at all.
Size is smaller and compact
Generally, ultrasonic humidifiers are smaller in size than its competitors. That makes it easy to place these humidifiers almost anywhere in your house, such as a nightstand by your bed.
Year-round durability – Long-lasting
Although many people put their humidifiers away when winter has gone, an ultrasonic humidifier can be used year-round to help combat dry air.
It isn't just forced-air heaters that can dry out the air in your home – air conditioners do the same. And a cool mist humidifier won't raise the temperature in your house, even during the summer.
Safe
Ultrasonic humidifiers don't use the heat of any kind to create humidity, so they're safe to use around children. Even if a spill occurs, the water isn't hot, nor are any of the components. It's one of the safest humidifiers you can use.
Drawbacks
The output may be less powerful
Some humidifiers seem like a good buy based on reviews and price, but you may discover that they don't affect the humidity in your home as much as you'd like.
It's important to look at the output of humidity, and make sure the ultrasonic humidifier you choose will raise the humidity as much as you want.
White dust production or emission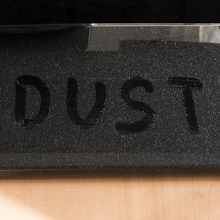 The most well-known drawback of the ultrasonic humidifier is that it produces white dust, which is emitted along with the mist.
This dust is just the minerals in the water, and most ultrasonic humidifiers don't filter that out. You can use demineralization additives or distilled water to avoid it, but that gets pricey.
Bacterial and mold growth
All cool mist humidifiers have a bacteria issues. Water sitting in a tank is bound to grow bacteria, and there's always a potential for mold growth. Warm mist types don't have much of an issue because the heat kills most of the germs off.
That means you're going to have to clean your humidifier well using white vinegar or a store-bought disinfectant or cleaning solution.
General purchase cost is higher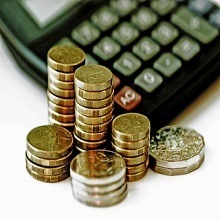 When compared to other cool mist humidifiers, the ultrasonic is slightly more expensive. You won't spend that much more, but when you're on a budget, this could affect your decision.
Top 5 Best Ultrasonic Humidifiers Review
Type: Ultrasonic cool mist
Filter: No
Runtime: 50 hours
Capacity: 1.6 gallons
Click For Price
Product Description
When you have a large space that needs more humidity, you need a humidifier that can handle the job, and the Everlasting Comfort Ultrasonic Humidifier could be the right one. It can add moisture to the air of a space up to 400 square feet in size.
The tank holds about 1.6 gallons of water, making it a bit larger than most of its competitors. Another benefit of this humidifier is that it also works as a diffuser, so you can add essential oils to add a calming scent to the room. The runtime on this humidifier is up to 50 hours, so you won't have to refill it every single day if you keep it on low.
What We Like
Like other ultrasonic humidifiers, this one is fairly quiet, so you can keep it in any room without being disturbed. Of course, you'll have to clean this unit often to ensure bacteria doesn't build-up, and you might have some difficulty getting to every nook and cranny.
The LED nightlight is a nice extra, so you can keep it on for little ones who are afraid of the dark, or use it yourself to help you find your way to the bathroom at night. Some people reported leaks with this unit, but it didn't seem to be a common issue.
Recommendation
If you need a larger ultrasonic humidifier to add moisture to a big room, this one might work well for you.
Pros
Auto shut off
Quiet operation

Long runtime

Large tank

LED night light
Cons
Hard to clean
Leaks common
---
Type: Ultrasonic cool mist
Filter: Yes
Runtime: 30 hours
Capacity: 1 gallon tank
Click For Price
Product Description
Unlike most ultrasonic humidifiers, the LEVOIT cool mist ultrasonic humidifier with a 4-liter tank includes filters to help combat that pesky white dust that usually comes with these types of units.
There's a ceramic filter that removes impurities in your water, so there's less if any, dust emitted onto your floor and furniture. There's also a carbon filter, which can be replaced.
So, even if tap water goes in, the mist that comes out is clean and purified. You should be able to get about 30 hours of runtime out of one tank of water, as long as you run this unit on low.
What We Like
You only get two vapor settings with this ultrasonic humidifier: low and high. If noise is a concern, choose the lowest setting. Even on the high setting, though, the sound that comes from this unit is like white noise, so it should be soothing.
If essential oils are your thing, you'll likely appreciate the oil try included on this ultrasonic humidifier. Another bonus is the nightlight, which you can turn on or off, as you see fit.
The biggest issue with this humidifier is that it may need to be propped up so water flows properly. And leaks were reported, but it didn't seem to be that big of a deal.
Recommendation
If you're looking for a moderately-sized ultrasonic humidifier to add some moisture back to your home's air, then this might be a good unit for you.
Pros
Two settings
Auto shutoff
Quiet operation
Allows essential oils
Nightlight
Cons
Needs to be positioned just so
Might leak
---
Type: Ultrasonic cool mist
Filter: No
Runtime: 17 hours
Capacity: 2.2 liters
Click For Price
Product Description
Although the PurSteam Ultrasonic Cool Mist Humidifier is not nearly as large as some of its competition, it's one of the highest-rated and popular units available.
The longest runtime for this humidifier is 17 hours, which seems short comparatively, but it's still enough to last through the night and then some, if on a low setting.
The quiet operation makes this a good choice for a bedroom, and the little noise it does make is considered soothing by most.
What We Like
You won't be able to use this one as a diffuser, at least not officially. There's no essential oil tray, but many people have added oils to the tank without issue. And like all humidifiers, this one needs to be cleaned regularly.
It's easier to clean than others because you can disassemble it and clean every part. It includes a nightlight, which is helpful in a bedroom, but you can also shut that part off if it bothers you. Defects happen, and this ultrasonic humidifier is no stranger to that, but customer service seems to be on the ball.
Recommendation
If you need an ultrasonic humidifier that doesn't take up too much room, but can still provide humidity for a long time, this one might be worth considering.
Pros
Auto shutoff
Easy to clean
Quiet operation
Nightlight
Affordable
Cons
No essential oil tray
Reports of defects common
---
Type: Ultrasonic cool mist
Filter: Yes
Runtime: 15 hours
Capacity: 4 liters
Click For Price
Product Description
While all ultrasonic cool mist humidifiers work essentially the same way, the TaoTronics Cool Mist Humidifier gets higher marks for having features others in the same price range don't.
The tank is a decent size at 4 liters, so you should only have to fill it once per day. At the lowest setting, you should expect about 15 hours of humidity out of this unit, but some have reported up to 24 hours of moisture.
Like many other units, this one has an auto shut off and a nightlight. You can also set a timer to let it run for a specified amount of time.
What We Like
One of the best features of this unit is the LED display that shows you the level of mist, the timer, and even the level of humidity in the room.
The included humidistat alone might be worth getting this unit. It also has a nighttime mode, which shuts off all the lights, except one, and operates at a quieter level.
A filter helps reduce the white dust that's produced, but some still get through. And this unit isn't that easy to clean. Some areas are hard to reach, so mold can still grow.
Some people suggest cleaning this humidifier every two days to keep mold at bay.
Recommendation
If an ultrasonic humidifier with a humidistat is what you need, this might be your best option.
Pros
Auto shutoff
Humidistat included
Quiet operation
Nightlight
Includes timer
Filter included
Cons
Difficult to clean completely
Still produces white dust
---
Type: Ultrasonic cool mist
Filter: Yes
Runtime: 48 hours
Capacity: 6 liters
Click For Price
Product Description
As people buy more and more ultrasonic humidifiers, feedback is shared, and manufacturers improve upon the design of these units. The PROALLER cool mist humidifier shows some of those improvements off.
The control panel for this unit has a touchscreen instead of buttons, and the LED screen shuts off when you choose the nighttime mode. There's an included thermostat and humidistat, so you know what the levels are at all times.
However, the thermostat only shows the temperature in Celsius, which is an odd choice given this is sold in the United States, as well.
What We Like
The 6-liter tank capacity is generous, and if you choose the lowest setting, you can get 48 hours of mist out of this machine. At the highest setting, you can still expect up to 18 hours of humidity.
There are also two filters that work to keep your water and air clean. You'll have to clean them regularly to keep mold and bacteria away, and this could mean cleaning everything every time you refill the tank.
That's probably the biggest issue with this humidifier, it takes quite a bit of maintenance.
Recommendation
If you need an ultrasonic humidifier with a long runtime and a humidistat, this could be an excellent choice for you.
Pros
Auto shutoff
Humidistat included
Touchscreen controls
Quiet operation
Nightlight
Includes timer
Filter included
Cons
Difficult to clean completely
Temperature in Celsius only
---
The Bottom Line
When you need to add humidity to your home and the air you breathe, you can't go wrong with any of these warm and cool mist ultrasonic humidifiers. Often, finding the one that's the best for your home comes down to choosing the one with the features that matter most to you.
It could be the nightlight, the humidistat, or the large tank capacity. Taking all that into consideration, the best ultrasonic humidifier must be the TaoTronics Cool Mist Humidifier.
Although you cannot use this one as a diffuser, and it requires quite a bit of maintenance to keep it clean, it could be worth it to get this humidifier.
It works well for a long period, and it includes a humidistat, so you'll know how well it's working to pump moisture into the air you're breathing.
When it comes time to buy the best ultrasonic humidifier, you'd be smart to seriously consider buying this one.