Waking up with a stuffy nose is not fun, and if you could spend a small amount of money and effort to prevent them, you are likely to do so.
A humidifier can help alleviate a list of problems, and one of the best types is a cool mist ultrasonic humidifier.
You have many choices when it comes to the humidifier you choose, brand, and size. This guide will help you with all the answers to those questions. We'll also learn what the drawbacks are, so you can better decide whether the issues are minor.
Read through the best ultrasonic humidifier reviews to find out the biggest problems with each top-rated humidifier. Then you'll be ready to choose the ultrasonic humidifier that's right for you and your family.
Best Ultrasonic Humidifier Comparisons
What is an Ultrasonic Humidifier?
There are three main types of humidifiers – warm mist, ultrasonic, and evaporative – and ultrasonic is one that's rising in popularity. It's considered a cool mist humidifier because the water isn't heated in any way.
The way it works is a bit more complicated than the other types out there. Inside the humidifier where the inner workings create the mist, there's usually a small metal plate.
High-frequency sounds create a vibration against that plate, which affects the water inside the tank. The molecules literally split apart into the mist that's then emitted from the machine.
Why You Might Prefer The Best Ultrasonic Humidifier
An ultrasonic humidifier uses no heat to create humidity, so it's a safer choice than a warm mist humidifier. These are the types of humidifiers that would work well in a baby's nursery, a child's room, or around pets. There's no risk of an accidental spill leading to burns.
The ultrasonic versions are a bit pricier than evaporative humidifiers, but not by much. Plus, there's no need to buy filters in most cases. You simply pour water in and a cool mist comes out.
Unlike other humidifiers, these are quieter because there's no fan or boiling of water. It makes for an ideal humidifier in the bedroom.
Of course, all humidifiers have their benefits and drawbacks. Keep reading to find out more about all the pros and cons of an ultrasonic humidifier.
Benefits & Drawbacks of an Ultrasonic Humidifier
The benefits generally outweigh the drawbacks of an ultrasonic humidifier. You'll have to decide for yourself, of course.
Benefits of an Ultrasonic Humidifier
Lower noise than a normal humidifier
Seeing as how there's no fan operating, ultrasonic humidifiers are one of the quietest units you can buy for your home.
That means you can keep one in your living room and watch movies without wondering where some random noise is coming from. Or you can keep one in your bedroom without being awoken by your best humidifiers.
Maintenance costs less
Usually, there are no filters to change, and no bulbs to swap out in an ultrasonic humidifier. You just add water to the tank and turn it on. Cleaning is a necessary part of having a humidifier, and you should probably do it at least once per week, but that's true of any type.
Energy-efficient compared to others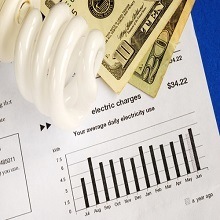 All humidifiers need an electrical outlet to operate. The difference with the ultrasonic types is that they don't require nearly as much energy to run. So, you shouldn't see much of an increase in your energy bill at all.
Size is smaller and compact
Generally, ultrasonic humidifiers are smaller in size than its competitors. That makes it easy to place these humidifiers almost anywhere in your house, such as a nightstand by your bed.
Year-round durability – Long-lasting
Although many people put their humidifiers away when winter has gone, an ultrasonic humidifier can be used year-round to help combat dry air.
It isn't just forced-air heaters that can dry out the air in your home – air conditioners do the same. And a cool mist humidifier won't raise the temperature in your house, even during the summer.
Safe
Ultrasonic humidifiers don't use heat of any kind to create humidity, so they're safe to use around children. Even if a spill occurs, the water isn't hot, nor are any of the components. It's one of the safest humidifiers you can use.
Drawbacks
The output may be less powerful
Some humidifiers seem like a good buy based on reviews and price, but you may discover that they don't affect the humidity in your home as much as you'd like.
It's important to look at the output of humidity and make sure the ultrasonic humidifier you choose will raise the humidity as much as you want.
White dust production or emission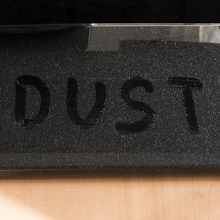 The most well-known drawback of the ultrasonic humidifier is that it produces white dust, which is emitted along with the mist.
This dust is just the minerals in the water, and most ultrasonic humidifiers don't filter that out. You can use demineralization additives or distilled water to avoid it, but that gets pricey.
Bacterial and mold growth
All cool mist humidifiers have a bacteria issues. Water sitting in a tank is bound to grow bacteria, and there's always a potential for mold growth. Warm mist types don't have much of an issue because the heat kills most of the germs.
That means you're going to have to clean your humidifier well using white vinegar or a store-bought disinfectant or cleaning solution.
General purchase cost is higher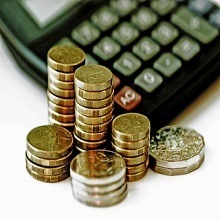 When compared to other cool mist humidifiers, the ultrasonic is slightly more expensive. You won't spend that much more, but when you're on a budget, this could affect your decision.
Top 5 Best Ultrasonic Humidifiers Review
Everlasting Comfort Ultrasonic Humidifier
When you have a large space that needs more humidity, you need a humidifier that can handle the job, and the Everlasting Comfort Ultrasonic Humidifier (from Amazon) could be the right one. It can add moisture to the air of a space up to 400 square feet in size.
The tank holds about 1.6 gallons of water, making it a bit larger than most of its competitors. Another benefit of this humidifier is that it also works as a diffuser, so you can add essential oils to add a calming scent to the room. The runtime on this humidifier is up to 50 hours, so you won't have to refill it every single day if you keep it on low.
What We Like
Like other ultrasonic humidifiers, this one is fairly quiet, so you can keep it in any room without being disturbed. Of course, you'll have to clean this unit often to ensure bacteria doesn't build-up, and you might have some difficulty getting to every nook and cranny.
The LED nightlight is a nice extra, so you can keep it on for little ones who are afraid of the dark, or use it yourself to help you find your way to the bathroom at night. Some people reported leaks with this unit, but it didn't seem to be a common issue.
Recommendation
If you need a larger ultrasonic humidifier to add moisture to a big room, this one might work well for you.
Pros
Auto shut off
Quiet operation

Long runtime

Large tank

LED night light
Cons
Hard to clean
Leaks common
---
LEVOIT Humidifier, 4L Cool Mist Ultrasonic Humidifier
Levoit Cool Mist Ultrasonic Humidifier does a great job at soothing asthma, sore throat, eye irritation, and dry skin by alleviating dry air. It features a 40-hour mist at 4 liters, which automatically shuts off before drying out. 
It also has a 360-degree rotating nozzle that rotates according to your preference. Since it's an affordable ultrasonic humidifier with no additional and complicated features, it's great for beginners who are getting started with humidifiers and aromatherapy.
Pros
Effective
Compact, economical design
Auto shut-off
Great for beginners who want a basic humidifier
Cons
complaints about leaking water
limited water capacity
no special features
makes loud noises
---
Mikikin ME-A205
The Mikikin ME-A205 Ultrasonic Humidifier (from Amazon) is one of the most top-rated humidifiers with a compact and stylish design. There's a variable knob control for you to turn the humidity levels on and off. It might work for only 20 hours or less, but it's already long enough for a 4-liter water tank. Its most significant feature is its quiet operation, making it suitable for nighttime relaxation.
The humidifier doesn't have an essential oil tray, so it's technically not a diffuser. However, you can try adding a few drops of essential oil to the tank without any issues.
Pros
Automatically shuts off
Compact and lightweight design
Quiet operation
Has a nightlight
affordable
Cons
missing essential oil tray
small capacity
---
TaoTronics Cool Mist Humidifier
TaoTronics is a must-have for anyone with sinus, dry skin, cold, or flu. This ultrasonic humidifier runs for 12-30 hours and automatically turns off when empty. It's suitable for small to medium-sized rooms of 100 to 320 square feet. We're also amazed by its built-in handle so refilling and cleaning it is a breeze.
One downside of this cool mist humidifier is that it's too heavy for a tank with a capacity of only 4 liters. But it's not a dealbreaker because it effectively balances and controls the humidity levels of your room with its 360-degree mist nozzle.
Pros:
Modern design with LCD screen
Has nightlight and sleep mode
Auto shutoff
Built-in handle for convenient filling
Cons:
Not ideal for huge rooms
Expensive
---
PROALLER Cool Mist Humidifier
ProAller is a stylish mist humidifier that boasts a quiet operation at only 11 dB. It's a three-in-one device that acts as an essential oil diffuser, cool mist humidifier, and salt lamp, making it perfect for relaxation.
While the water mist moistens up your room to avoid a dry environment, the Himalayan salt crystals emit negative ions to neutralize the harmful positive ions emitted by your smartphones, televisions, and radios. You can set a timer for the gadget for 2 hours, 4 hours, or 6 hours.
Pros
Best for aromatherapy and wellness use
Creates a soothing ambiance in the room
Quiet operation
Easy to clean
Cons
Small tank capacity
Loud beep before auto-shutoff
Reported water leaks
---
The Bottom Line
When you need to add humidity to your home and the air you breathe, you can't go wrong with any of these warm and cool mist ultrasonic humidifiers. Often, finding the one that's the best for your home comes down to choosing the one with the features that matter most to you.
It could be the nightlight, the humidistat, or the large tank capacity. Taking all that into consideration, the best ultrasonic humidifier must be the Everlasting Comfort Ultrasonic Humidifier.
Although you cannot use this one as a diffuser, and it requires quite a bit of maintenance to keep it clean, it could be worth it to get this humidifier.
It works well for a long period, and it includes a humidistat, so you'll know how well it's working to pump moisture into the air you're breathing.
When it comes time to buy the best ultrasonic humidifier, you'd be smart to seriously consider buying this one.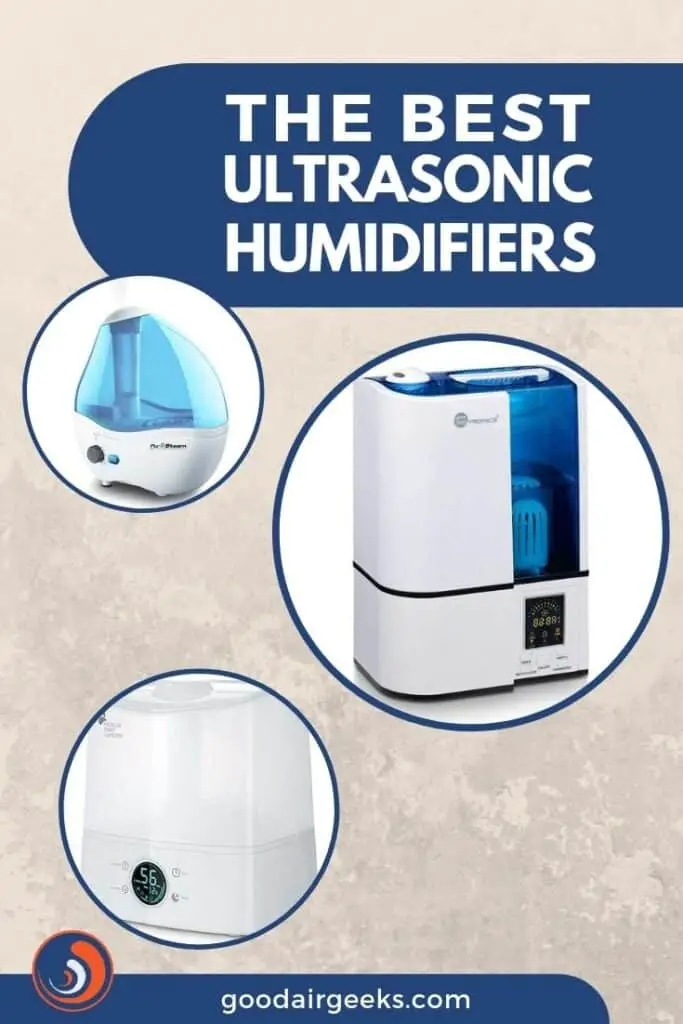 Last update on 2023-12-06 / Affiliate links / Images from Amazon Product Advertising API