You can get dry skin from a number of factors and they can manifest through symptoms like cracked or itchy skin.
Since the condition can affect any part of your body, it can be both unaesthetic, as well as uncomfortable. So, what causes dry skin and what can we do to help alleviate the effects? Does a humidifier help with dry skin?
Let's find out what the best humidifier for dry skin can do!
Best Humidifier for Dry Skin Comparisons
Symptoms & Solutions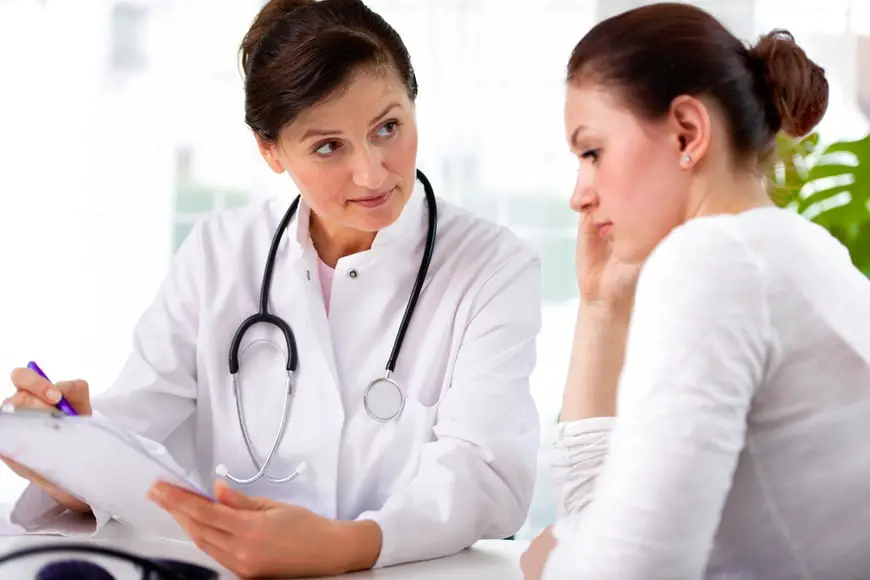 Some people have naturally dry skin. Even if your skin is oily, it can turn dry sometimes. When you are exposed to factors such as hot water or chemicals that are harmful to your body, you can also end up having dry skin all the time.
There are also medical conditions that lead to this phenomenon, like dermatitis. There are 4 major causes of this problem:
Personal hygiene is one of them. Ironically, taking long baths in hot water causes your skin to dry out.
Seasons are also responsible for such a problem. Especially in the colder months. If the moisture level inside
your home isn't between 40 and 60%, you are automatically exposed to dry skin.
Age will also take a toll on your skin because your body produces less natural oils over time.
Your medical history is another cause. If you've ever had an allergy or eczema-related problems, you are more
prone to developing dry skin conditions.
Thankfully, by changing some of your daily habits, you can keep this problem under control.
Avoid taking long showers or baths in hot water.
Buy a humidifier to raise the moisture levels inside your home.
Try not to scratch your skin when it feels dry.
Stay hydrated by drinking at least 2 liters of water every day.
Use moisturizing soaps and creams that keep your skin hydrated.
When you're going out in the winter, try to cover up as much skin as possible.
Whenever you're cleaning the house using harsh chemicals, use rubber gloves to protect your hands.
It's true that a low humidity level can cause, amongst others, problems with cracked and irritated skin.
Even if a humidifier is a good idea if your humidity is below 40%, suffering from severely dry skin problems will require a combination of various solutions.
So, aside from installing and running a humidifier for as many hours a day as possible, you might also want to moisturize your skin using creams and body lotions.
Dry air is a problem, especially in the winter when your indoor heating system (whatever it is) will decrease the level of moisture in the air. Since humidifiers turn water into mist, they basically increase the amount of water in the room's air.
A humidifier that allows essential oils inside its tank is even better because oils are what your skin is missing when it goes dry.
Aside from helping solve the dry skin problem, a humidifier also aids in alleviating allergy symptoms, solves stuffy nose problems, and makes it easy for you to breathe.
Depending on where you live, dry air could be an all-year-long problem. It can also be caused by your air conditioning unit.
Whatever the case, a humidifier really isn't that big of an investment, so it's definitely worth trying (especially if you've already tried everything else and it didn't work).
Top 5 Best Humidifiers for Dry Skin Reviews
So, what is the best type of humidifier for dry skin? We've rounded up our opinions on the most popular models.
TaoTronics Cool Mist Humidifier
No products found.
The No products found. (from Amazon) features a 1.06-gallon tank that promises to deliver a mist that will actively contribute towards solving your dry skin problems. The 360-degree nozzle that's located on the upper side of the humidifier can easily be turned to eliminate mist in any direction you want.
This is extremely useful whenever you switch your position inside the room and want the output sprayed in your direction without having to move the entire device. Since it produces less than 38 dB of sound, it should be able to run smoothly without interrupting your sleep.
The front side of the humidifier features a LED display, accompanied by 5 buttons. First, there is the on and off button. Once the device is turned on, the display will also light up and the unit will automatically be set to the lowest mist output and the fan will start running.
When you turn the device off, the fan will still run for about 5 minutes before stopping. With the dedicated mist button, you can shuffle between the 3 available intensities: low, medium, and high. The nightlight/sleep mode feature will activate each of these 2 features by pressing the button once or twice, respectively.
The fourth button will allow you to set the timer for any period between 1 and 24 hours. When the time is up, the device will automatically shut down. Last, but not least, we have the humidity button.
Since the TaoTronics has a built-in hygrostat, it is capable of measuring the current humidity level inside the room. With the humidistat feature, you can select the desired humidity level from an interval between 40 and 95%. When the room reaches the requested level, the humidifier will automatically shut down.
There is also a low water protection feature that turns off the unit automatically when the tank is out of the water. There is also a specific warning icon that will pop up on the display.
Pros
Built-in LED display.
Built-in hygrostat.
It allows you to set the desired humidity level.
Features a 360-degree rotating nozzle.
Automatic shutdown on low water detection.
Cons
It can't be used with essential oil.
No products found.
---
Crane EE-6913 Humidifier
Crane USA is a well-known brand thanks to its wide variety of humidifiers, most of which are suitable for children's rooms and have very cute animal-shaped designs. But this specific model (from Amazon) we wanted to talk about today is one of their most expensive units because it's more capable of moistening the air and helps you prevent dry air problems, such as cracked skin.
With its 1.2-gallon water tank, the unit can run for about 24 hours before requiring a refill. Since this number seems pretty generous considering the overall size of the water tank, it's safe to assume that the humidifier has to be set to low output in order to get this much runtime.
Compared to other cool mist humidifiers, this Crane model doesn't require changing any filters, leaving you hassle and expense-free. Since it's BPA-free, it's also a lot healthier compared to other types of humidifiers.
There are 2 knobs on the front of the humidifier. One of them allows you to choose between cool and warm mist, while the other allows you to control the mist level output. There are also 2 indicators placed right above these dials.
One of them will turn red when the tank is almost out of the water, after which the device will automatically turn off, for your own safety. If humidifiers continue to operate without any water inside the tanks, parts of them will overheat and damage the unit.
Pros
Auto-shutdown feature on an empty tank.
Possibility to choose between warm and cool mist output.
Easy to clean.
Intuitive interface.
Cons
It can't be used with essential oils.
Very little temperature difference between the warm and cool mists.
---
LEVOIT LV450CH Humidifier
Levoit has already made a name for itself in the humidifier market. That's because it's looking to take the technology up a notch, to a point where you have more features compared to the lower end of these products.
While it does produce some high-tech humidifiers, the LV450CH Humidifier (from Amazon) is a bit mainstream, providing just about the regular features you'd expect to get from a unit within its price range. Producing less than 40 dB, it's not the quietest humidifier we've seen, but if you're used to falling asleep with the TV on, there's no chance that the Levoit will bother you.
Since it was looking to simplify the interface of this product as much as possible, the manufacturer has bundled up all the different settings into a single button that's placed on the front side of the unit.
Aside from turning the device on and off, the power button also fulfills a series of other roles. When you press the button the first time, it will turn blue and start the humidifier at the lowest setting.
The second press will turn the button yellow and switch to the medium setting. Pressing the button a third time turns it purple and the mist will be set to high output. By pressing it a fourth time, the humidifier will be turned off.
But when you tap and hold the button for 2 seconds, it turns the night light inside the water tank on and off. This is a lovely feature for people who like to sleep in a pitch-dark room. When the button turns red, this is an indicator that the tank is out of the water and the humidifier will automatically shut off.
On the bottom side of the unit, Levoit has hidden an aroma box, so that the unit can double as a diffuser. To access the aroma box, you will have to turn off the humidifier and unplug it. The aroma box is placed at the back of the base.
Pushing it inward will cause it to automatically spring out, a point in which you can completely remove it from the unit. By adding 2 or 3 drops of your favorite essential oils, you can have the humidifier disperse a perfumed mist that's both relaxing and soothing.
When you order your Levoit humidifier, you will receive 2 additional aroma pads (and one that's already preinstalled in the unit), as well as a cleaning brush, to facilitate product maintenance.
Pros
Features an aroma tray for essential oils.
Color-coded button for different settings.
Auto turns off feature when out of the water.
The water tank features a handle for easy transportation.
The nightlight can be turned off.
Cons
Suitable for small to medium rooms only.
A bit louder compared to other humidifiers.
---
Pure Guardian H910BL Ultrasonic Cool Mist Humidifier
If you're looking for something a bit more inexpensive than the Levoit, the PureGuardian is a pretty safe bet. The 0.23-gallon tank isn't very generous, so you will have to refill it more often compared to humidifiers that feature tanks with a capacity of 1 gallon or larger.
The small and compact design of the PureGuardian humidifier has also stuffed all the settings in a single button. Each time you press the power button, you are switching between the different modes.
A single press will turn the device on and have it operate at the lowest speed but with the night light off. A second press will turn the night light on. The third press will switch the device to high output while keeping the night light on and the final fourth press will turn the night light off, while the device is still operating under the highest setting.
At the top of the humidifier lies a 360-degree rotating nozzle. As with every decent humidifier, this one also features the auto shutdown mode. When the tank is out of the water, the front indicator will change from red to green. Always nice to have a visual cue that informs you of the current status of the unit.
Pros
Auto shut down feature.
Possibility to turn off the night light.
Extremely affordable.
Feature a 360 nozzle.
Cons
It can't be used with essential oils.
Very small water tank.
---
Vicks Warm Mist Humidifier
Since we don't discriminate (and also because we think Vicks is a super cool humidifier brand), we wanted to add a warm mist product to our list of best humidifiers for dry skin problems.
If you are the least bit familiar with Vicks' products, then you already know that they sell VapoSteam medicine that is specifically designed to be used in their humidifier. But we'll get to that in a minute. First, a couple of things that you should know about the Vicks Warm Mist Humidifier.
Since this is a warm mist humidifier, this means that the water inside the tank is heated before being turned into mist, which automatically results in an output of higher temperatures. Using it in a very small room that's already overwhelmed by heat could cause some discomfort.
The unit features a medicine cup that can be filled with Vicks VapoSteam or Kaz Inhalant, two products designed to alleviate allergy symptoms. Always make sure the humidifier is turned off when you remove the medicine cap and that no liquid is spilled into the cooling chamber.
You can turn the switch to select either a low or a high mist output. When the device is turned on, it will automatically start heating the water, but it may take a few minutes before you get to see the first wave of mist released into the air. When the tank runs out of the water, the humidifier will automatically shut down.
In addition to the VapoSteam, Vicks also sells a couple of other accessories for its humidifier. The first one is the Protect cleaning ball, which you simply have to drop into the water tank and it will kill 99% of the bacteria that generally form in humid environments.
Another accessory is the Vicks Humidity Monitor, a display that shows the current temperature inside the room, as well as the humidity level. This will let you know when it's time to turn off the humidifier.
Pros
Includes a medicine cup.
Auto shut down when of the water.
No filters are required.
Cons
Not enough steam to

cover medium 

to large rooms.
---
The Bottom Line
Our final choice of the best humidifier for dry skin is a little bit influenced by the fact that we are tech geeks, so we always appreciate it when a unit is both useful and packed with features. That's why we love the Crane EE-6913 Humidifier (from Amazon).
It goes one step beyond the average humidifier with both warm and cold mist output and the integrated display is a cool feature to have.
The sensors will indicate the current humidity level and since it can do that, users can input their desired humidity and have the machine turn off once that level is reached.
The integrated timer allows you to establish when you want the humidifier to shut down. This is especially useful if you want the humidifier to run for just a few more hours after you fall asleep.
Since the nightlight can be turned off, it shouldn't bother you while you're sleeping. It also has an empty tank auto-shutdown feature, which helps prolong the lifespan of the humidifier, but also provides peace of mind since there is no risk of component overheating.
Last update on 2023-12-06 / Affiliate links / Images from Amazon Product Advertising API