Greenhouses are made to protect your plants from extreme heat or cold. It's a big investment for many home gardeners, so it's important to have the tools needed to ensure optimal conditions.
One way to stay on top of any humidity or temperature changes in your greenhouse is by getting a greenhouse temperature and humidity monitor.
With so many products on the market, we'll narrow down your choices a bit through our comprehensive buying guide and provide our top recommendations for greenhouse thermometers and hygrometers. Let's take a look.
Comparison Table of The 6 Best Greenhouse Thermometers and Hygrometers
Should You Have a Thermometer in a Greenhouse?
Yes. With all the money spent on building a greenhouse may go to waste if you don't keep the temperature and humidity. You don't want your plants to overheat and wither in the summer.
And you also don't want high humidity levels to cause fungal plant disease.
Getting accurate information about these measurements can help you determine your plants' rate of development. For example, the right temperature can help leaves unfold right away.
Adequate humidity levels also help them absorb more nutrients.
Where is the Best Place for a Thermometer in a Greenhouse?
The best place for your greenhouse thermometer is at the center of a wall. It shouldn't be too high or too low because the temperature will rise as hot air rises. And the temperature will get lower if it's placed too low.
You also want to keep the thermometer near the plants to see if they are getting warm or cold. Avoid any window doors, wet areas, and direct sunlight to prevent inaccurate readings.
How Do You Monitor the Temperature in a Greenhouse?
Anywhere between 80 to 85 degrees Fahrenheit is the optimal temperature for any greenhouse to keep the plants healthy.
Three types of temperatures must also be taken into account when you're monitoring your crops. These include the soil temperature, air temperature, and plant temperature.
This means you will need three kinds of thermometers: One for the air, which is the digital thermometer covered in this post; an infrared thermometer for the plants; and a soil thermometer to track the substrate temperature. A meat thermometer may also be used to measure the soil.
If you wish to regulate the greenhouse temperature, there are a few steps you can take. Have an electric heat pad for the plants if it's too cold or set up a ventilating system for hot greenhouses.
How to Choose the Best Greenhouse Thermometer and Hygrometer
The market is saturated with different digital thermometers and hygrometers, but not all products are created equally. Make sure the greenhouse thermometer in your cart passes this buying guide before you make a purchase.
Readings
A digital greenhouse thermometer and hygrometer should provide comprehensive information about the temperature and humidity of your greenhouse. It should keep the minimum and maximum temperatures recorded throughout the day. These handy features help give you an idea or a summary of your overall temperature and humidity levels.
It should also feature trend indicators on whether the metrics are rising or falling. Some hygrometers also provide labels if the environment is "wet", "ok", or "dry". These readings reset if you press a certain button.
These figures are important for gardeners to know if their plants are growing in the best conditions.
While TempStick does not have a screen display for these aspects, the mobile application provides detailed history reporting for an unlimited time.
Accuracy
No digital thermometer and hygrometer are perfect. That is why accuracy is the most important feature you should consider when choosing a digital thermometer and hygrometer. Pick one with the lowest margin of error.
Ideally, the accuracy should be around 3 degrees Fahrenheit and 3%RH. Some devices may even offer a lower margin of error for professional-level monitoring. You can find these ratings on the packaging of the product.
Smartphone Application
Many greenhouse thermometers and hygrometers can already work with Wi-Fi. This means you can check the temperature and humidity levels of your greenhouse even if you're away. Others have Bluetooth connectivity, so you can continue monitoring the values without access to the internet.
The Smartphone application must be able to provide graphs, send you email alerts about dangerous metrics, and let you customize the appropriate interval for updates. Make sure that the mobile application is also downloadable on iOS and Android.
TempStick's application is user-friendly and features unlimited cloud storage for all your recordings.
Display
If you want a greenhouse thermometer with a screen display, make sure it is readable even from a distance. The digits should take up the whole screen and should have high contrast. Some of these gadgets have a backlit display so you can understand the readings in low light.
Size
Size is another important factor to take into consideration. If your greenhouse is not big enough, you don't need a huge device that takes up a lot of space. TempStick, for instance, is only 3.5 x 1.5 x 1.25 inches, compared to other devices that reach up to 5 inches.
Price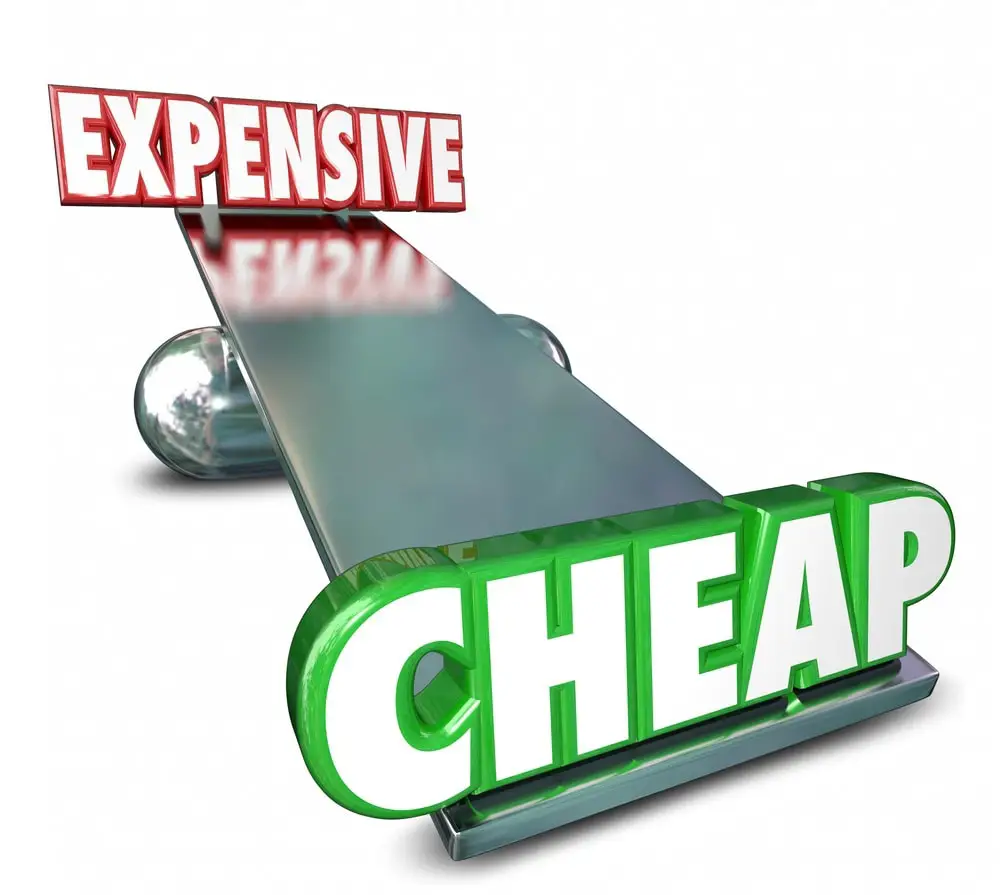 A good thermometer and hygrometer don't have to be expensive. You can find affordable sensors that already offer remote monitoring, accurate readings, and custom alerts.
Our six product recommendations have the best features and are offered at a reasonable price
Keep an eye on brands that sell their Wi-Fi temperature sensor at a low initial cost. They might surprise you with monthly subscription fees to have access to the readings. Luckily, TempStick's mobile application is completely free.
Warranty
Your Wi-Fi temperature sensor should include a warranty to ensure that it is durable and will last a long time. One year warranty for these gadgets is usually enough but try to go for a thermometer hygrometer that offers 3-5 years of warranty.
Top 6 Greenhouse Thermometer and Hygrometer Reviews
It's easier to choose the right digital greenhouse thermometer and hygrometer now that you know the essential specifications to look for. Here's a comprehensive review of the six best options you should consider.
1. TempStick Wi-Fi Temperature and Humidity Sensor
Ideal Sciences TempStick (from Amazon) is rightfully the most famous brand in the world of wireless thermometers and humidity gauges because of its straightforward assembly and easy alerts for Wi-Fi connection. Many customers report that it only takes 3 minutes to get connected.
The Wi-Fi thermometer and hygrometer arrive at your house already calibrated. It requires 2 AA batteries which will last up to a year. You don't need to have a gateway device, and there are no subscription fees for alerts.
This champion comes with a smartphone application available for Apple and Android to store unlimited temperature and humidity readings and download them to CSV format.
The app also lets you customize the normal maximum and minimum temperature range, so you will receive alerts in case the values reach dangerous levels.
TempStick is the most reliable device for your greenhouse. With a wide temperature and humidity range, it can get the job done without the need for replacements.
PROS
Wi-Fi connectivity
Compact and lightweight design
accurate temperature readings
easy to setup
mobile device application has an intuitive user interface
Detailed history reporting for an unlimited time
Free phone and email support
CONS
Short interval for readings (only five minutes)
Short battery life, especially if readings are provided more frequently
No screen display on the sensor
---
2.    ThermoPro TP65 Indoor Outdoor Thermometer Hygrometer
Looking for a budget-friendly yet trustworthy temperature and humidity sensor? ThermoPro TP65 (from Amazon) has got you covered. This affordable greenhouse thermometer lets you connect the console to additional sensors so you can monitor your greenhouse and other spaces.
ThermoPro's most attractive features are its large display and the backlight function. This means you can view the readings from afar and even at night or in low-light conditions. The digital gadget also shows 24-hour high and low readings. On top of that, the 4-inch display is fully touch screen!
The wireless gadget features minimum and maximum temperatures that record 24 hours on the gauge. The remote sensor has a 200-foot or 60-meter range for optimal signal. You can easily stick it to a metal surface thanks to its magnetic back, or you can place it on the tabletop.
The console requires 4 AAA batteries. But you can also charge it via a USB port if you don't want to change batteries from time to time. You can buy two more sensors if you want, but they might be expensive.
Overall, ThermoPro has all the cool features you need to improve the condition of your greenhouse.
PROS
A large backlit touchscreen lets you see the readings
Multiple sensors
Multiple power source
Affordable
Accurate temperature and humidity values
CONS
Buying additional sensors can be expensive
The sensor is too sensitive
Screen display fades over time
Not Smartphone-enabled
---
3.    AcuRite Digital Thermometer Hygrometer 01083M
When it comes to your budget, AcuRite 01083M is one of your top choices. At an affordable price, the device can provide responsive temperature and humidity readings every 10 seconds in your greenhouse.
This stunning gadget has an easy-to-read digital display with multiple placement options. It features a colored comfort level meter to show if the humidity is "low", "ok", or "high". It shows maximum and minimum readings as well. Using these features will help maintain your plants to avoid molds, bacteria, and fungi.
Use it as a wall thermometer or let it stand on top of a flat surface. The device also comes pre-calibrated, but you manually adjust it to improve the readings.
AcuRite temperature gauge is intended as an indoor thermometer, making it suitable for your greenhouse, nursery, wine cellar, and basement. This unit is perfect for greenhouse enthusiasts who are only tracking a single area. If you want professional-level readings, opt for other devices with additional features.
PROS
Professional-level accuracy for humidity and temperature readings
Multiple placement options
Comes with a user manual
Quick refresh at 10 seconds
CONS
Doesn't come with batteries
No battery included
The comfort level meter is not readable
The design is too small
---
4.    ThermoPro TP50 Digital Thermometer Hygrometer
ThermoPro TP50 is the cheapest thermometer and hygrometer on this list. It's suitable for anyone who wants a basic greenhouse temperature monitoring system that works well in different weather conditions.
The package includes everything you need. It has the device, AAA batteries, a user manual, and a coupon code. At a glance, you'll see that the unit has multiple mounting options.
You can magnetize it or let it stand on a surface. It also has a large screen so you can read the humidity and temperature recordings from a distance. However, it does not have a backlight function.
This ThermoPro model has a high-temperature range, but its humidity range is quite limited. To guide you, there's an air comfort indicator that is displayed through face icons. A smiley face indicates 30% to 60% humidity, while a blank face means that the greenhouse is too dry or wet.
This indoor device has a button for you to switch between Celsius and Fahrenheit. It also remembers the highest and lowest recorded readings within the day.
The quick refresh makes it a great option for anyone who wants instant updates for the data measurements.
Overall, ThermoPro TP50 is a cheap alternative to high-quality thermometers and hygrometers because it has almost the same features as the others. Like the other devices on this list, it can help maintain a healthy home environment for both family members and plants.
PROS
Humidity levels are easy to read
Has daily high and low records
3-year warranty
The device works fast
Durable magnet at the back
CONS
Not suitable for areas with high humidity
Difficult to mount on the wall
No backlight function
---
5.    SensorPush HT1 Wireless Thermometer Hygrometer
This indoor thermometer and hygrometer is ideal for small spaces like your greenhouse to keep the environment clean. It has one of the most compact designs that looks discrete in any area. And because it has no glass LCD screen, you need to access the readings through SensorPush's free mobile application.
You can download the app on Apple and Android and just pair the sensor through Bluetooth. The app features an unlimited record of all your data and exports them through graphs.
You can also set notifications or custom alerts when the greenhouse reaches an unacceptable temperature or humidity. Of course, you need a Wi-Fi connection for you to read the readings virtually anywhere you go.
The sensor can keep the last 20 days of data and gives you real-time readings since it updates every minute. The dependable greenhouse thermometer can also be used outside as long as it doesn't get exposed to extreme temperatures, rain, and direct sunlight.
PROS
professional-level sensors that provide accurate readings are included
Bluetooth connectivity of up to 325 feet
Wi-Fi add-on available
Unlimited sensors available
Compatible with both iOS and Android
CONS
Not waterproof
Only pairs with the latest iOS and Android updates
The battery life is shorter than expected
No digital display station
Bad customer service
---
6.    Govee Wi-Fi Temperature Humidity Sensor H5051
Govee is the best option for anyone who wants to ditch the traditional thermometer and switch to one that offers Wi-Fi temperature. This remote sensor is a battery-operated gadget that shows the relative humidity and temperature on a screen.
It maintains a clean environment for your plants with accurate temperature readings at -4°F – 140°F and a humidity range of 0 to 99%. You'll also be notified through the app in case the metrics reach dangerous levels.
The sensitive monitor is equipped with accurate readings with only a margin of error of 3 degrees Celsius. As far as the humidity level is concerned, it ranges from 3% RH. 
Many buyers praise Govee because it comes with free online cloud data storage. You can store the latest 32,000 data storage in the gadget for 20 days. The company also offers two years of free cloud storage.
It has a dual display mode: One for the LCD screen and another for the phone monitor. It's also compatible with Alexa. Just enable the voice assistant to your other devices then it will tell you accurate temperature and humidity percentages.  
PROS
Has Wi-Fi feature for remote monitoring
Accurate thermometer and hygrometer
Batteries included
Data storage and export
Modern attractive design
CONS
Wi-Fi settings can be too complex for some
Expensive
5G Wi-Fi is not supported
---
In Conclusion
A reliable and accurate temperature and humidity monitor will allow you to maintain the right growing conditions for your crops. And we think TempStick is the best performing of them all.
TempStick is a Wi-Fi thermometer and hygrometer that lets you receive updates regarding your greenhouse situation through your phone. Unlike the ThermoPro models and AcuRite, TempStick lets you monitor and save these readings even when you're away.
It's also designed to fit small spaces like your greenhouse because of its compact design. It's a cute little thermometer that's even tinier than Govee.
Most importantly, TempStick provides accurate data for both temperature and humidity. It will give you peace of mind knowing that your plants are healthy and thriving in ambient weather.
Overall, TempStick gets five stars for all the criteria we set for the best greenhouse thermometer and hygrometer. It wins in the accuracy, design, app, and size categories! Want more helpful tips? Check out our Holmes Humidifier review!
Last update on 2023-12-06 / Affiliate links / Images from Amazon Product Advertising API