Even having the simplest manifestation of allergies with a simple sneeze, it is not a condition you should take lightly.
People who suffer from allergy conditions should take the necessary steps to reduce their exposure to triggers.
With spring and summer the favored seasons of the year, the pollen count can get out of control and ones who suffer from these allergies have a difficult time enjoying life.
That's why in today's topic, we are going to be covering the best furnace filters for allergies because nobody likes uncontrollable sneezing and a runny nose.
Best Furnace Filters for Allergies Comparison
Common Myths About Allergy Filters
Myth #1: Allergen filters are designed to protect you.
As we've mentioned time and time again, the reason why filters were conceived in the first place was to protect furnace filters from drawing dust and contaminants through the ducts, into the system.
The fact that they are now capable of filtering the air that comes back into the room is just an added benefit. The truth of the matter is, that regular furnace filters aren't really that efficient in trapping the small particles that can trigger your allergies, which means that you will need to seek special filters that have the capacity to do so (you'll find some good suggestions in the second half of this article).
Myth #2: All HEPA Filters are good for allergies.
Wrong again. The thing that really makes the difference is the MERV rating of the filter. Every furnace filter has a MERV rating that indicates the efficiency with which it can trap contaminants that trigger allergies.
MERV ratings vary from 1 to 20, with the latter being the most efficient one, due to the fine surface of the filter that can trap almost every type of particle.
Myth #3: The higher the MERV rating, the better a filter is.
This is probably the most common filter-related myth we've ever come across in our careers as good filter hunters.
It's true that a high MERV rating indicates that the filter is capable of trapping smaller contaminants, but that doesn't necessarily mean that the filter is for YOU. when you match your furnace with a filter that has a way-too-high MERV rating, the furnace will start working harder to compensate for the air volume that's restricted because of the filter's fine surface.
It's basically like leaving the fridge door open: the fridge's motor will overwork to compensate for the rise in temperature caused by the imbalance between the degrees inside it and the degrees coming from within the room.
This will eventually damage the motor, and this is basically what happens with a high-rated MERV filter that's not compatible with your furnace.
Myth #4: All filters last three months.
When a filter has a high MERV rating, this means that the filter's media has a higher density and is more efficient in trapping smaller particles. As the number of particles increases, so does the rate at which the filter's surface gets dirty.
HEPA filters will require more frequent changing compared to paper filters. The best thing to do is to check your filters every month and see how clean or dirty they are.
This is a process particularly useful if you've switched from regular filters to ones that are more suited for allergies.
Important Allergy Filter Facts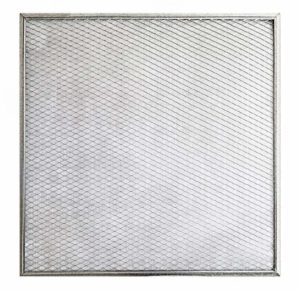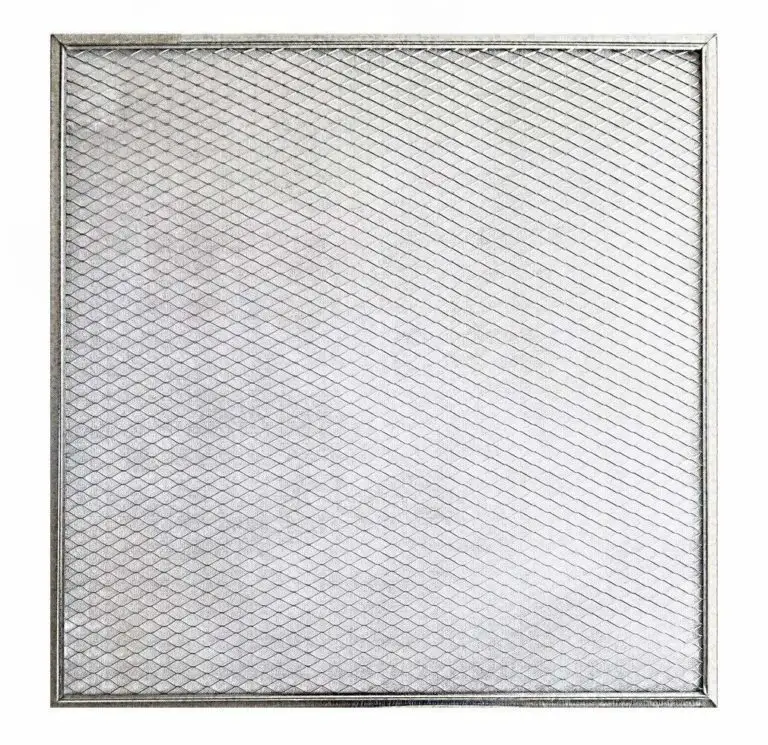 According to the U.S. Environmental Protection Agency, indoor air pollution is one of the top health risks that people are exposed to, environmentally speaking.
That means that you need to take all the necessary measures to clean the air quality inside your home from contaminants such as pollen or dust. The first time you install a furnace system, the standard filters that come with it are most likely a cheap or a mainstream model, at best.
That means that you will have to purchase and install filters that are designed specifically for allergies.
There are three main things that determine if a particular allergen filter is good or not; its capacity, the airflow, and its efficiency. When these three components are in balance, that's when you know you've found a potentially suitable furnace filter for allergies.
What do they mean? Long story short, in order for a filter to be good, it needs to be efficient (have a good MERV rating to trap as many airborne particles as possible), while also allowing airflow to pass through its surface and not cause the furnace to work above its recommended capacity.
If you want to make the best out of your allergy filters, it's important to have the ducts tested for any air leaks. An air leak can cause the furnace filter to draw unfiltered air inside it, rendering your allergy filters useless.
Aside from looking for the best furnace filters for allergies, there are additional steps you can take to avoid contaminating the air inside your home. Some humidifiers and vaporizers will emit fine white dust that can set on your furniture and, when inhaled, can cause a lot of sneezing.
Alternatively, a humidity level that's above 50% can also trigger your allergies. When cleaning your home, try to use vacuums with HEPA filters. If at all possible, try to avoid smoking inside the house as much as you can, or at least limit it to a single room, such as the kitchen.
Also, make sure that there's a mat for wiping the shoes when walking inside the house. It's actually better is everyone took their shoes off when coming inside, especially during the peak pollen season.
Since a very common allergy trigger is pet dander, try to groom your pet outside the house. Also, if they have their own beds or blankets/mats they sleep on, wash them on a regular basis.
Top 5 Best Furnace Filters for Allergies Reviews
FilterBuy AFB Silver Furnace Filter
Considered to be one of the best-pleated filters for allergies, the FilterBuy AFB filter is definitely popular amongst furnace owners across the US. Because of their construction and MERV rating of 8, these pleated filters are capable of trapping up to 90% of the airborne particles that are typically found inside a home.
In fact, a MERV rating of 8 is about the best choice for residential homes, as anything above that is most likely unnecessary. The pleated filter is a good choice for homeowners who have pets or suffer from allergies or asthma.
The filters are designed to last about three months, but this depends on how fast the surface gets dirty. The first couple of times, you might want to remove the filter every other month, to see if it's clean enough to still be able to filter out contaminants.
Pros:
MERV rating of 8, the ideal one for homes.
Capacity to trap 90% of airborne particles.
Efficient in trapping allergy triggers.
Great for homes with pets.
Available in a wide range of sizes.
Cons:
Customers are having trouble with ordering the right size.
---
Filtrete MPR 1000 AC Furnace Air Filter
If you're looking for something a bit more advanced (and by "advanced", we mean with a higher MERV rating), this Filtrete filter might just do the tricks. Available in different sizes, the filters can be purchased in packs of two or more convenient packs with four or six filters.
As advertised, these filters promise to reduce the airborne bacteria and contaminants that can trigger your allergies. They are effective against contaminants such as dust, pollen, or pet dander. Due to the high MERV rating, they are effective against both small and large particles, such as lint.
In order to install this filter, you will need to find the arrows that are placed on the edge of the filter. The arrows indicate the right position to insert them into the furnace systems. For wall units, simply put the filter inside the slot, and for central units, insert the filter into the designated location.
Pros:
Have a MERV rating of 11.
Can trap dust particles, pet dander, pollen, smoke, soot, and others.
Works in furnace vents and wall units.
It can last up to three months before replacement is required.
It is available in packs with multiple units.
Cons:
The package sometimes arrives damaged.
---
Aerostar Pleated Air Filter
The surface of the Aerostar pleated filter promises to trap allergens as fine as 0.3 to 1.0 microns. These filters are capable of blocking contaminants that range from viruses, smoke, pet dander, dust, dust mites, lint, pollen, and many more.
Their efficiency is, of course, correlated to the MERV rating that you choose, as the filters available for purchase with ratings of 8, 11, and 13. The filters are both easy to install and cost-effective, but they will need replacing every 90 days. If you've never tested these filters before, check them every other month to see if they won't need replacing sooner.
Pros:
Available in three different MERV rating options.
Are considered to be some of the best filters for allergies.
Successful at trapping almost every allergy trigger.
Cons:
Sizes are not always accurate, so double-check before ordering.
---
AIRx ALLERGY Pleated Air Filter
For allergy sufferers, this convenient pack of six filters may be just what you need if you're looking to block allergy-related contaminants.
The AIRx filter is available in the following sizes: 14 x 14 x 1, 14 x 20 x 1, 14 x 24 x 1, 14 x 25 x 1, 16 x 16 x 1, 16 x 20 x 1, 18 x 20 x 1, 20 x 20 x1 and 20 x 25 x 1 inches.
As advertised, these filters have a MERV rating of 11, which is the superior mark for people who need a filter that can trap the finest particles.
The AIRx pleated filters are pretty much as efficient as a pleated filter with a MERV rating of 11. It can clean and freshen up the air inside the house, just as it can protect your furnace from getting clogged with all sorts of airborne particles that can damage the system
. Just as with every other replaceable filter, these too will require replacing every other 90 days. As always, it's very important to check and see if your furnace is compatible with the MERV rating of the filter, as a rating that's too high can cause a system overload and a potential malfunction.
Pros:
Sold in a convenient pack of six filters.
High MERV rating, good for trapping allergens.
Suitable for homes with pets.
Available in nine different sizes.
Cons:
Filters run half an inch smaller.
---
AIRx Filters MERV 13
These MERV 13 filters manufactured and sold by AIRx are available in 20 x 30 x 1-inch sizes and are electrostatically charged in order to prevent bacteria growth on the surface of the filter.
They are sold in packs of six, so you can always have peace of mind knowing you have spare filters lying around the house. Because of their high MERV rating, these filters are a great choice for homes with pets, for residencies with a lot of people inside them, and especially for people who suffer from asthma or allergies and need to breathe air as contaminant-free as possible.
The filters do a very good job of cleaning the air from virus carriers, bacteria, smog, smoke, pet dander, mold spores, dust mites, debris, pollen, and lint.
The construction of the filter provides a double-wall beverage board that's moisture-resistant and therefore doesn't allow the formation of mildew or mold, which are consequences of moist filter surfaces.
Aside from being resistant to humidity, the filters can also operate efficiently at temperatures that go as high as 225 degrees Fahrenheit, which makes them optimal for furnace use.
Overall, they provide a really good combination between the efficiency of trapping allergens and the durability required from a filter that's meant to protect a furnace.
Pros:
They are resistant to moisture and prevent mold and mildew growth on their surface.
It can operate efficiently at very high temperatures.
Are efficient against allergy-triggering contaminants.
Are sold in a pack of six units.
Cons:
Filters run a bit lose on the sides.
---
The Bottom Line
The importance of MERV rating is crucial when looking to buy the best filter for allergies. Normal paper filters will only trap larger particles and keep them away from your furnace, but they won't be effective against smaller particles, like ones that trigger allergies.
If you want to keep your system and your air free of pollen or bacteria, you will need a filter with a finer surface and that's the main characteristic of filters with high MERV ratings.
The best filters for allergies are designed to trap small particles and are usually called HEPA filters (which is short for high energy particulate air filters).
Their surface is generally made from glass fibers, which are superior to paper ones.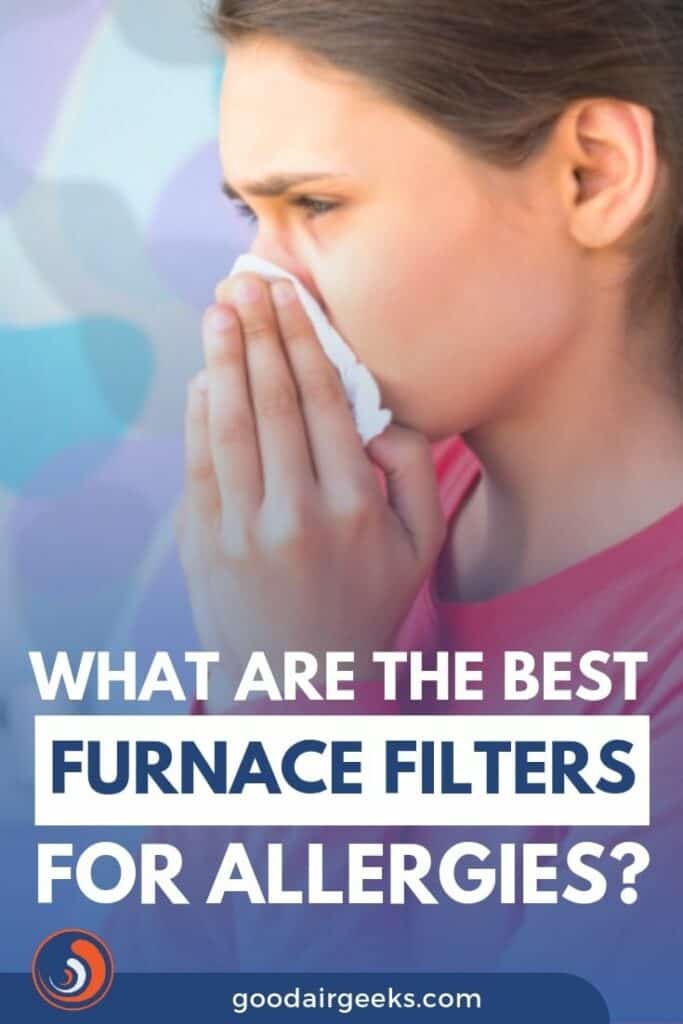 Last update on 2023-12-06 / Affiliate links / Images from Amazon Product Advertising API