Humidifiers have turned into your home's best friend in areas where dry air is the main cause of issues during the cold season.
Just like humidity levels above 60% can cause health problems and do damage, low humidity levels have much of the same consequences. If high humidity favors the growth of mold, low humidity can damage plants and even your wooden furniture.
Dry air is also responsible for that tingly feeling you get when your throat is sore. It can also cause nose irritations and make breathing more difficult.
It takes a high toll on people suffering from asthma or allergies, and on those who've caught the flu. So, if you ever feel like the air inside your home is making it hard for you to breathe, causes nasal congestion, and prolongs the horrible symptoms of a cold, it may just be that the humidity levels inside your house aren't above the 40% threshold.
Are Cool Mist Humidifiers Better Than Warm Mist Ones?
There is a lot of debate on whether cool mist humidifiers are better than the ones that release warm mist, but is this really true?
Safety
The first concern on the list is safety. As you may have already figured out, in order for warm mist humidifiers to release the water inside the tank is heated up. That means that warm mist humidifiers contain elements that require heating and that makes them unsuitable for families who have children, as they may represent a hazard.
Cool mist humidifiers are safer to use. In consequence, warm mist humidifiers also use more electricity and this could be visible on your next bill, especially if you use them on a regular basis. So, as far as safety and money savings are concerned, cool mist humidifiers are a wiser choice.
Maintenance
Let's talk about maintenance. Each time you heat water, this eliminates a high number of bacteria and fungi, which find cold water a more favorable environment to thrive in. From this aspect, cool mist humidifiers will provide struggles for a lot of their owners. In order to prevent such health hazards, it's very important to clean the water tank of your cool mist humidifier on a regular basis.
While it's generally advisable to use distilled water for each refill, a gallon of distilled water costs about $1.That means that you should spend at least a dollar a day on distilled water which, mathematically speaking, is the price of a new humidifier every 1 ½ or 2 months. Tap water is a cheaper option, but that requires more frequent cleaning of the water reservoir.
Capacity
But what about room coverage? Warm mist humidifiers work in more concentrated areas, so if you want them to be super-efficient, you are better off using them in smaller rooms. We'll call this one a tie, as picking the right type of humidifier depends on the size of the room where you're planning on using the device.
White Dust
While it's true that some people would prefer to use a warm mist humidifier during the winter, because the warm mist released gives the illusion of a higher room temperature, it is more common for warm mist units to gather up mineral deposits.
On the other hand, cool mist humidifiers often require a filter to keep the water inside the tank clean and the mist output free of any germs. This will add another consumable to your shopping list every other month or so. Thankfully, humidifier filters are not that expensive and you can order them online, freeing you from running around shops to find one.
Different Types
Even if the score seems pretty, there are several important factors that favor the purchase of a cool mist unit. Safety and savings are among those factors. But another important thing that you should know is that cool mist humidifiers come in 2 different types.
Evaporative Humidifiers
These use the power of a fan to absorb the air inside the room and evaporate water using a specially designed wick, which is generally located at the bottom of the unit. With water evaporating, the air becomes more humid and a fine mist is released into the room.
Ultrasonic
Second, you have an ultrasonic humidifier. They use high-frequency ultrasonic vibrations that help evaporate water. Compared to evaporative humidifiers, ultrasonic ones don't need a fan to operate, thus being more silent compared to other models.
Be advised that due to their operating mechanisms, ultrasonic cool mist humidifiers will release white dust into the air if they are used with regular tap water. This is a disadvantage for those who don't like to dust their furniture very often, as this fine dust is often visible around the house, especially if your furniture is in a darker shade.
The Walgreens Humidifier
If you're looking for a medium-priced unit that can deliver an increase in your current level of home humidity, the Walgreens humidifier may just be the right unit for you. It provides the features you'd pretty much expect to get from a unit within its price range. It's a great competitor for some of the well-known humidifier models on the market, just as the Vicks or the Holmes. The features it includes don't exactly place it in the top 3 humidifiers available on the market, but you'd have to cough up at least $100 to purchase one of those. That being said, let's review the features that the Walgreens humidifier has to offer.
Pros
The auto shutdown feature turns the device off when the water tank is empty.
Nightlight included, useful from children's rooms, can be turned off when needed.
Generous water tank, with a capacity of 1.3 gallons. The Silent unit, when output is set to low.
Portable can be moved around from room to room.
Compact size, easy to store away when not used.
Cons
The unit doesn't work for 36 continuous hours as advertised, about 24 at best.
---
Features & Benefits
The first thing that needs to be said about this product is that it's a cool mist humidifier. As you may already know, this brings some good and bad things to the table. Cool mist humidifiers require a bit more maintenance than warm mist humidifiers. They will require more constant cleaning because cold water favors the apparition of mold inside the water tank, as well as the growth of several types of bacteria. Warm mist humidifiers will heat the water inside the reservoir, thus lowering the odds of that happening.
Water Tank
The capacity of the Walgreens humidifier adds up to a total of 1.3 gallons. That automatically makes it more generous compared to similarly priced products that generally have their water tanks supporting 1 gallon of water or even less. As advertised, the humidifier can run for up to 36 continuous hours on a single tank refill. We'd love it if manufacturers would always specify which setting is required in order to get that much output time, but based on previous experiences and reviews we've written, we have to assume that the humidifier needs to be set to "low".
As with a lot of cool mist humidifier models, you will be required to flip the tank over when you want to refill it. Since the top is round, you'll have to hold the tank when filling it with water, instead of placing it on a flat surface to do so. In fact, as you will notice later in the article, this is one of the major turn-offs of the Walgreens humidifier.
Night Light
Having a night light on a humidifier is great for several reasons. First, some children just feel more comfortable sleeping with a night light on and owning the Walgreens humidifier means you won't have to purchase one separately. Second, a night light can provide a lot of peace of mind when you wake up, see that the humidifier is working without any error, no water is leaking, and you can go back to sleep. The best part is that you can turn off the humidifier's night light, you should find it annoying and disrupting your sleep.
Mist Output
The mist delivered by the Walgreens humidifier is up to 70% higher compared to the one given by the previous model. This shows that the manufacturer has invested in the upgrade of its unit, making each one better than the last, and that's always a nice thing to see, especially in such a competitive market. A convenient dial placed on the front side of the humidifier allows you to opt between 2 different settings, low and high.
Each of these settings will determine the output and frequency at which mist is released into the air. It's generally advised to keep humidifiers on low settings while you are sleeping, as to avoid running out of water before you get the chance to wake up.
Auto Shutdown
This is, by far, one of the best features to have in a humidifier. Without this feature, you would have to constantly keep an eye on the unit and make sure you turn it off manually when the tank runs out of water. Having such a unit run without any water can damage the components inside.
That's where the auto shutdown feature of Walgreens kicks in. When the tank is empty, the device turns off by itself and you can refill the reservoir whenever you want to turn it back on.
Room Size
The Wallgreens humidifier is said to be ideal for medium to large-sized rooms. It measures 9.7 x 13.0 x 13.5 inches and comes with a total shipping weight of 5.68 lbs. This makes it quite portable, leaving you with the possibility to move it from one room to another, should you need to do so.
Cleaning Tips
As we mentioned at the beginning of this review, it's very important to constantly clean your cool mist humidifier, in order to avoid bacteria and mold from forming inside the water tank. The Walgreens humidifier makes no exception and the more you use it, the more it will require cleaning. Thankfully, cleaning a cool mist humidifier should be easy, so let's give you a couple of pointers on how to care for your Walgreens unit. First, take a small bucket or a bowl and mix a solution made of ¼ white vinegar and ¾ water.
Grab a clean cloth, dip it into the mix, and start wiping the entire exterior of the humidifier. This will help remove any grime, mold or mildew that may be present on the outer sides. Next, proceed to clean the water tank. You need to make sure that both the water tank and humidifier's base are emptied, in order to avoid any leaks or water puddles. To drain each of them, you will need to turn them upside down. After having done so, use a dry cloth to remove any excess water.
Use a demineralized mixed with water in order to clean the water tank and the base. Fill them with the solution and let both items soak for about 40 minutes. This mix will help eliminate any potential bacteria and clean the base of mineral residue. If you want to clean the water filter, proceed to the next step. Prepare another mix of demineralized water in a recipient that's large enough to host the humidifier's filter. Leave the filter inside the solution for about 40 minutes. Using distilled water, make sure you rinse the water tank and leave it to dry before refilling it with water. It's always best to use distilled water instead of tap water, to avoid mineral residue as much as possible.
Customer Opinions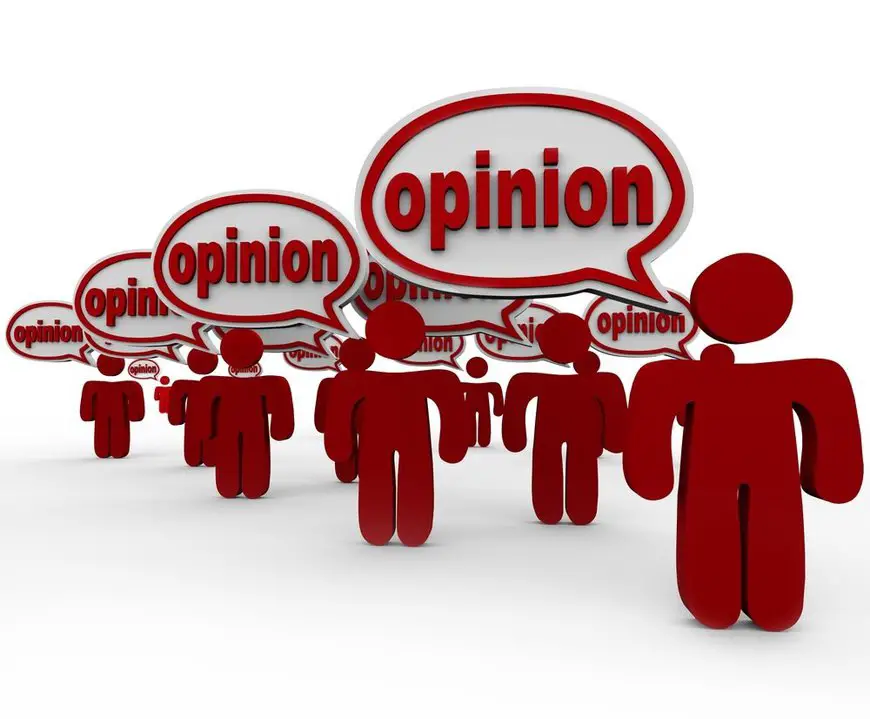 As with most medium-priced humidifiers, customer opinions are divided. The overall experience with the Walgreens humidifier is positive, most users have reported years and years of usage without any problems. In fact, quite a number of users suggested that they either intend to buy a second similar unit or already own 2 of them.
Fine Dust
A lot of customers have complained about the fine white dust that settles on their furniture after using the Walgreens humidifier. This generally happens because minerals are deposited inside the water tank. The best solution to avoid having to dust every day is to replace regular tap water with distilled water when you are refilling the tank.
While this won't completely eliminate mineral deposits and you still have to care for your humidifier from this point of view, you shouldn't have any more problems with the fine white dust settling on your furniture.
Cleaning & Maintenance
Judging by the overall customer opinion on this topic, you could say that the Walgreens humidifier is quite counterintuitive and annoying when it comes to cleaning. Users seem to be fans of humidifiers with top openings, which makes it easier to refill the water tank, rather than having to flip it upside down, refill it, and then flip it over one more time and put the reservoir securely back in place. This process is pretty uneasy, as you have to make sure the tank is put back in the correct position, as to avoid leaks.
Humidity
The Walgreens humidifier really seems to do a great job when it comes to actually moisturizing the air inside the room. On average, users have reported an increase of 15 to 20% in their humidity levels, which is more than a decent result for a unit with this price tag.
Noise Level
As with any cool mist humidifier, the fans inside the Walgreens unit make some noise. However, when you set the device to the lowest setting, you should be able to sleep just fine, even with the humidifier running inside the room.
Conclusion
The Walgreens cool mist humidifier works pretty much as expected as a unit within this price range. Although there have been some complaints about water leaks, this is quite a common issue that may be caused by human error when putting the water tank back into place after refilling. Cleaning is also considered a nuisance. This would be much avoided if distilled water was used instead of regular tank water, but this would mean quite an extra cost for the user.
Overall, this humidifier has some pretty solid features that can ensure your satisfaction as a buyer. The 1.3-gallon water tank is very generous and, set on low, you can get the humidifier working (realistically speaking), for about 14 to 20 hours. It is safe to use around children and the night light will most likely be one of their favorite features. A number of users stated that their toddlers are actually fascinated when staring at the mist output of the device.
The auto-shutdown feature is always a must when dealing with electronics that use both water and electricity to function. The humidifier is also pretty lightweight and should make it easier for its owner to move it around the house, as needed. It's a great humidifier, with a pretty long lifespan for those who use it according to its instructions and clean it on a regular basis.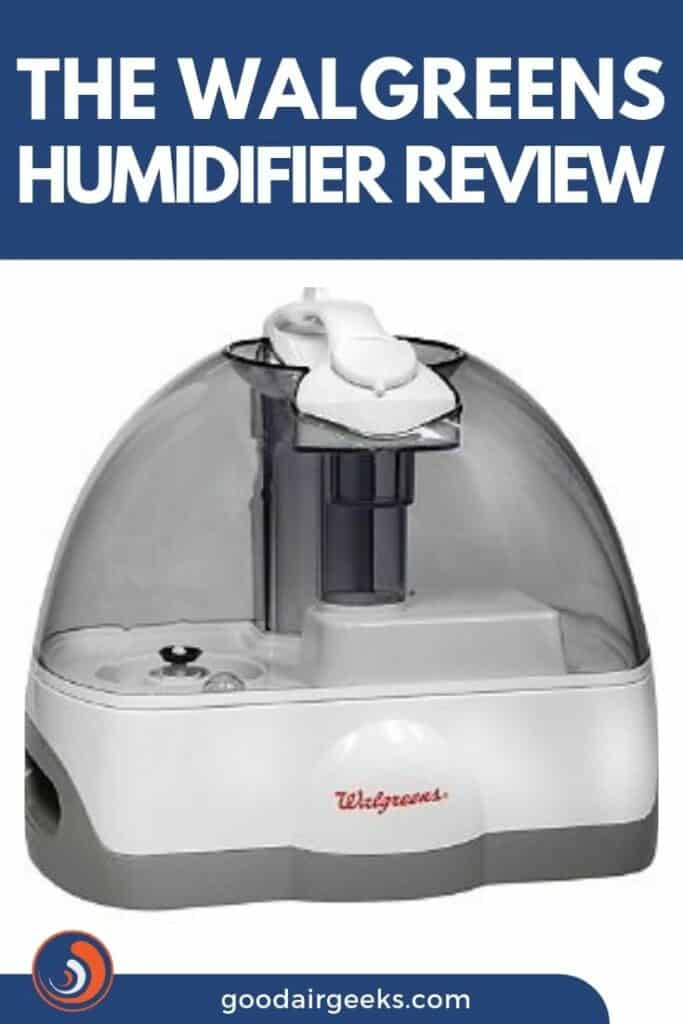 Last update on 2023-12-06 / Affiliate links / Images from Amazon Product Advertising API