When you come across a company with a name like Air Innovations, you're expecting some of the best air-related products. So, it should come as no surprise that when it comes to humidifiers, there are several units that could be considered the best Air Innovations humidifier.
Figuring out which one is best for you, though, comes down to understanding what each one will do for the air in your home, the size that you need, and the features that might be included. It's also a good idea to get to know the company itself and the people behind it.
Read through this air innovations humidifier review and you'll be ready to pick out the best Air Innovations humidifier for your home, and you'll know precisely why it's the best one for you. Be sure to go through the reviews below, too, so you can find out how others felt about their purchases.
Best Air Innovations Humidifier Comparisons
Who is Air Innovations, Anyway?
Air Innovations is under the umbrella company Great Innovations, which makes its home in Florida. Aside from humidifiers, the company also makes air purifiers, fans, and aromatherapy diffusers.
So, why trust this company to your indoor air and upping the humidity in your home? The products they make consistently get high marks from consumers and they often outperform their competitors.
What Types of Humidifiers Does Air Innovations Make?
Most humidifiers you can buy today are ultrasonic, or at the very least cool mist types. The warm mist humidifiers of yesteryear, also known as vaporizers, are few and far between.
Perhaps it's because the cool mist types are safer and use far less energy. Air Innovations breaks up its humidifier categories a little differently, but there's only one type of technology the company uses.
Room Humidifiers
You can find a humidifier meant for small, medium, and large rooms, and Air Innovations covers each one easily. The company even offers an extra-large humidifier that can fill a room up to 700 square feet with thick humidity.
Personal Humidifiers
There's no confusing what these humidifiers are for – they're personal humidifiers, so you shouldn't expect them to cover more than 100 to 150 square feet.
These little humidifiers from Air Innovations use bottled water, making them convenient, portable, and easy to use.
Cool Mist Humidifiers
In this category are all the room and personal humidifiers because cool mist is the only way Air Innovations goes.
Aside from the regular benefits from adding moisture to your air, a cool mist humidifier is safer to use, and they don't use a ton of energy.
Ultrasonic Humidifiers
It's worth noting that Air Innovations rejects other types of humidifiers. Ultrasonic is the only way the company goes, and for good reason.
Ultrasonic is the latest technology in humidity, and it's ultra-quiet. There's no fan to make a noise like there are in the evaporative types. And the impeller types are a bit outdated.
Related Content: Cool Mist vs Hot Mist Humidifiers, which one has the proper balance?
How to Choose the Best Air Innovations Humidifier for Your Home
If you're unsure of how to choose among the humidifiers available from Air Innovations, especially because they're all so similar, it's a good idea to look at a few factors. Size, convenience, warranty, and cost can all help you decide which humidifier works best for you.
Size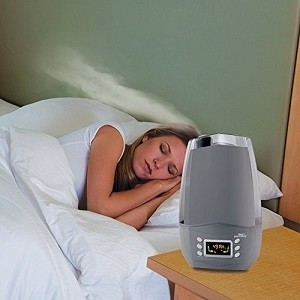 By size, we don't mean the size of the unit, rather it's the size of the room you need to humidify.
Most of Air Innovations' humidifiers work to add moisture to larger rooms, from 400 to 700 square feet, and only a handful are meant for smaller spaces.
You can use a humidifier meant for a 600 square-foot space for a smaller area, and you're likely to get a longer run time out of it. Which leads to the next feature.
Run time
The importance of run time comes down to convenience. The shorter the run time, the more often you'll be refilling the tank. The longer the run time, the better overall. Of course, it also depends on the speed you choose to release humidity.
Choose a higher setting and you'll fill the room with moisture quickly, but you'll run out of water faster. Larger tanks typically equal longer run time. Enter your text here…
Remote Control
If you plan on keeping your humidifier nearby, like on a bedside table or an end table in your living room, you might not need a remote control.
However, if you buy a large unit that doesn't need regular refills, a remote control could be useful, especially if you place your humidifier out of easy reach.
Timer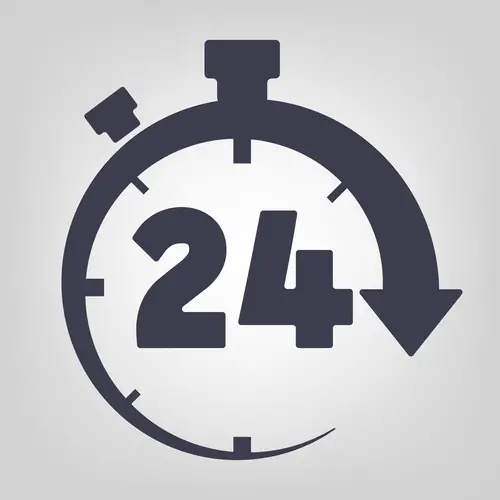 A humidifier that comes with a timer can save your runtime and prevent you from running the unit when you don't need it.
Just set the amount of time you need for it to run, and it'll shut off after the preset time.
Filters
Most ultrasonic humidifiers don't use filters, but there are a few that do. You can find some of Air Innovations' humidifiers use a permanent ceramic filter, which you won't have to replace.
Others may use hard-water filters, which makes a huge difference in the white dust that's often created with cool mist humidifiers. Either way, you should know how to properly clean a humidifier and its filter.
Humidistat
The best Air Innovations humidifiers include a humidistat that tells you what the humidity level is in the room you have your unit. It's a helpful feature that lets you know when you can turn your humidifier off – most houses are comfortable at 40 to 60 percent humidity.
Beyond the features available on Air Innovations humidifiers, you might want to choose one based on its appearance. From bright colors and sleek designs to digital displays, there are plenty of other things to consider.
Top 5 Air Innovations Humidifier Reviews
Air Innovations MH-701B-RED 1.7 Gal. Cool Mist Digital Humidifier
One of the best features of this cool mist humidifier from Air Innovations (from Amazon) is its sleek design. Leave the nozzle where it is, and it functions easily as a tabletop humidifier.
It's a little bigger than the competition, so you might need a larger nightstand for this in your bedroom. The good news is it has an extendable nozzle, which means you can put this on the floor and still get effective humidity throughout your room.
This humidifier is totally silent, so you should be able to sleep well without being disturbed by the sound. It's also easy to use, thanks to a digital display and clearly labeled buttons on the remote control and on the unit.
The tank is made with antimicrobial plastic, which makes a big difference in keeping the unit clean, but it's going to need more than prevention. You'll have to take this apart and clean it at least once per week, which could be harder than you'd expect.
Bottle brushes and other devices won't quite work to get that extendable nozzle clean. There is an alarm on this humidifier that will sound when the water is too low in the tank, but that can be annoying – and there's no water level window to see where the water is in the unit.
Thankfully, this humidifier can run for up to 96 hours on just one tank of water.
If you want a humidifier that will work for a large room, or multiple rooms, that comes with remote control, this one might work well for you.
Pros
Quiet operation
Easy to use>
Extending nozzle
Includes remote control
Antimicrobial plastic
No leaks
Cons
Cleaning can be difficult
No water level window
---
Air Innovations MH-505-BLUE 1.37 Gal. Cool Mist Digital Humidifier
Not everyone needs a powerful humidifier meant for extra-large rooms, and so there's this cool mist humidifier from Air Innovations (from Amazon) that delivers up to 70 hours of humidity for medium to large rooms.
The 1.37-gallon tank capacity is still quite large, so you won't be refilling it constantly. And you don't have to monitor it much at all. You can set the timer for 24 hours and not think about it for a full day.
Alternatively, you could set the humidistat to a specific percentage of humidity, and the unit will run until it gets to that level, and then shut off. When the humidity in the room dips, it'll turn back on.
Thanks to ultrasonic technology, this humidifier is ultra-quiet. You can keep it in the living room and still hear the TV or put it in the bedroom and sleep without interruption.
The antibacterial plastic of the tank helps to keep the water in the tank clean, but it's still going to need a weekly scrubbing and soaking. Not everyone is happy with this unit or cleaning it.
It can be difficult to get to all the nooks and crannies. Plus, there have been several reports of defective units.
If you're looking for a cool mist humidifier that will work for a medium to a large room that doesn't take up too much space, this could be the one for you.
Pros
Quiet operation
Easy to use
Adjustable nozzle
24-hour timer
Antimicrobial plastic
No leaks
Cons
Hard to clean
Lots of defects reported
---
Air Innovations 1.1 Gal. Cool Mist Humidifier
For medium-sized rooms, Air Innovations created this 1.1-gallon cool mist humidifier that works well for up to 70 hours. Of course, that runtime is based on its lowest setting, but that might not be enough humidity for you.
Just turn the dial on the unit to choose from the variable low, medium, and high choices. There are no bells and whistles on this humidifier, which makes it far more affordable. You do get a rotating nozzle, though, so you can point the mist the direction you want it.
The permanent ceramic filter is a nice touch, too, as it can help clean the water you use, which reduces the amount of white dust that is emitted. Of course, not everything about this unit is perfect.
There have been reports of leaks, or items getting covered in the water near the unit. Plus, there have been reports of defects, but you get a one-year warranty with this unit.
If you need a humidifier for a smaller room and you don't need a humidistat or remote control, this could be the best one for you.
Pros
Quiet operation
Easy to use
Affordable
Antimicrobial plastic
Rotating nozzle
Cons
Leaks possible
Lots of defects reported
---
Air Innovations MH-801BA 2.15 Gallon Cool Mist Dual Tank
Other than installing a humidifier to your air vents and furnace, there are few options when it comes to adding humidity for extra-large rooms, or a whole house.
Air Innovations aims to change that with its 2.15-gallon ultrasonic cool mist humidifier (from Amazon). This unit is meant to run for up to 120 hours on full tanks. Yes, that's plural. This humidifier comes with two tanks, which makes it much easier to fill.
While most people have not gotten 120 hours of use out of this humidifier on one fill, it can last several days on the lowest setting. On the highest setting, expect about 24 hours of moisture.
There is a humidistat, which makes it easy for you to set it to a specific level of humidity, and it'll regulate itself. There's also a timer, but it's a bit wonky, as you can't just set it up to run from a certain time to another time.
Plus, it resets every time it runs out, which negates its convenience factor. This is an easy-to-use humidifier, though it has other issues. There have been reports of defects, such as leaks.
Also, while this is a quiet unit, you might hear some gurgling noises here and there.
If you want a humidifier that will work for an area up to 700 square feet in size, this may be the best option out there.
Pros
Easy to use
Adjustable humidistat
Antimicrobial plastic
Includes remote control
Dual-directional nozzle
Dual tanks
Cons
Glugging, gurgling noises
Leaks, other issues common
---
Air Innovations MH-602-BLACK 1.6 Gal. Cool Mist Digital Humidifier
When Air Innovations improves its products, you reap the benefits. This 1.6-gallon cool mist humidifier is more compact than some of its other models, and the tank is somewhat see-through, which means you can always see the water level.
The benefit here is that you can refill the tank before the annoying beep goes off to let you know the water is low. Like all of Air Innovations humidifiers, this one is quiet and easy to use. There's an included adjustable humidistat, so you can set it to reach a certain level, and you can see what the humidity percentage is in the room.
This humidifier is meant for rooms up to 500 square feet in size, and it could run for up to 80 hours at its lowest setting.
You get four settings from which to choose, and the higher you go, the quicker the water goes. Still, you shouldn't need to refill this unit every day. Leaks are a possibility with this humidifier, but it's a risk you take with any humidifier.
Also, you'll need to clean this often, but that's the case with any humidifier – at least once per week should keep the mold, mildew, and other bacteria at bay.
If you want a powerful cool mist humidifier that will work hard for a medium to large space, this could be a good one for you.
Pros
Quiet operation
Easy to use
Adjustable humidistat
Antimicrobial plastic
Easy to fill
Cons
Leaks possible
Requires frequent cleaning
---
The Bottom Line
A humidifier is an investment in your health, as well as your family's, and even your pets and furniture. Adding moisture to the air in your home can help you breathe better, relieve dry skin, reduce allergies, and even reduce snoring.
Your wooden furniture will be better conditioned, too. When choosing the right one for you, the price may be a factor, or possibly the convenience options.
Even if you only have a small space to humidify, the best Air Innovations humidifier could be the Air Innovations 2.15 Gal. Cool Mist Dual Tank Digital Humidifier for Large Rooms.
Not only does this humidifier pump humidity into your home for up to 120 hours on one fill, but it can also work for 700-square foot space. It's as quiet as the other humidifiers on the market that use ultrasonic technology, save for a few gurgles.
And it even comes with remote control. The humidistat makes it easy for you to see how well it's working to put moisture back into the air you breathe. And for all that you're getting, the cost is reasonable, making this an excellent value.
Last update on 2023-09-28 / Affiliate links / Images from Amazon Product Advertising API