Perhaps your doctor suggested that you get a humidifier in your home to help ease sinus pressure you've been suffering with. Or maybe a coworker bragged about the benefits they get from the extra humidity their home has from their brand-new cool mist humidifier.
If you've been weighing your options, you might not know what to look for in the best cool mist humidifier.
There are many factors you should consider first and the best place to start is right here.
You can read about the features that are must-haves. Is a cool mist humidifier a better option than a warm mist one? Or would you benefit from one being in a southern state where the humidity seems to be about 110 percent in the middle of summer?
Best Cool Mist Humidifier Comparisons
Best Cool Mist Humidifier vs. Best Warm Mist Humidifier
So, which is the best humidifier to use? Do you have congestion and want to ease that, or simply want more water vapor in the air for comfortable living?
The answer is both simple and complicated. The simple answer is, neither. Choose what you like and enjoy! The more complicated answer leads to the conclusion that a cool mist humidifier is better. Here's why.
Safer
A cooling mist humidifier doesn't require any heating element to create water vapor, so it is much safer to use around kids. There's no chance that little hands could be burned by any element of a cooling mist humidifier, so it's typically the type of humidifier used in children's rooms or nurseries.
Temperature
Although the mist created by cool or warm humidifiers is roughly the same, a cool mist one won't affect the temperature in your home at all. A warm mist one might elevate the temperature slightly, which could make it uncomfortably hot, especially during the summer months.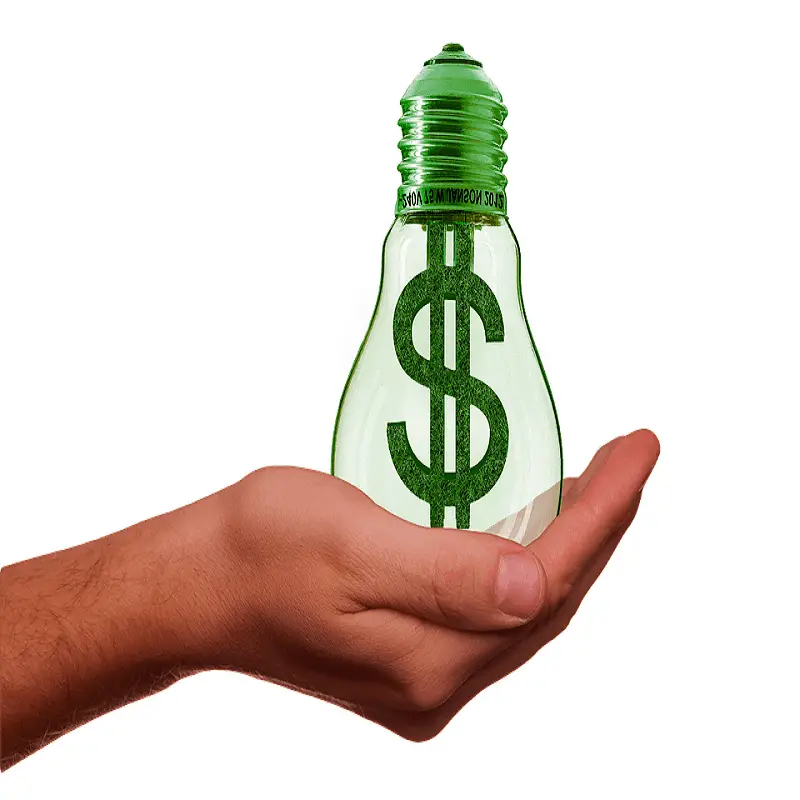 Energy
Generally, a cooling mist humidifier won't break the bank when it comes to your electric bill. Because this type of vaporizer doesn't require electricity to heat anything up, it uses less energy to create the mist that raises the humidity in your home.
Cost
Upfront costs of humidifier vary wildly. You can find dirt-cheap ones and some that you may have to save up for. In any case, cooling mist humidifiers are typically far more affordable than the warm mist ones, simply because they don't have the warming elements and whatnot.
Noise
Most humidifiers are going to create some sort of noise, whether it's from a fan, gurgling of water, or something else.
Usually, the warm mist humidifiers are quieter because they don't use fans, but cool mist humidifiers are still quiet enough to use in bedrooms. And, in some cases, actually create white noise while sleeping that some people prefer.
Cleanliness
All humidifiers need to be cleaned to prevent mold growth. Luckily, they're easy to clean. In the case of cool mist humidifiers, you'll also have to clean to prevent bacteria build up and maintain a germ free unit.
What if You Already Live in a Humid Climate?
It would seem counterproductive to have a humidifier if you live in, say, Florida, where the humidity seems to always match the temperature. That's a close approximation, actually.
The humidity in southern states is typically higher year-round than northern states. But we don't live outdoors. And southern residents usually have air conditioners running almost year-round, and don't you dare leave a door or window open – what are you trying to do … cool off the whole neighborhood?
Just like dehumidifiers, air conditioning is the bane of humidity. It'll dry out the air in your whole home and drop the humidity to a more comfortable level. The best level is somewhere between 30 and 60 percent, but it really comes down to a few factors.
One is subjective – do you hate humidity? You may want levels closer to 30 percent, and ceiling fans promote dry air in your home. If you prefer it, then you may want a humidifier to help up the humidity in your home, or at least in the small rooms where you sleep.
In the winter months, the air gets drier, and you may be in the market for a cooling mist humidifier. Just because you live in a humid climate doesn't exclude you from buying or needing a humidifier.

Now that you've decided you want a cooling mist humidifier, it's time to choose the right one for you, whether it's for a house or a single room.
The best rated cool mist humidifier includes features that make your life easier and your home more comfortably humid. Here are the features you might not want to live without with your new unit.
Quiet Operation
At the top of the list should be how quietly your unit runs. Some people could easily live with a cool mist humidifier that cranks out mist and noise because they prefer the background noisiness.
Others can't deal. All they'd hear is the fan. Look for a quiet one and get your white noise how you prefer it, so you don't have to learn to live with the noise of a humidifier.
Large Tank
We're all fans of convenience, and if you buy a humidifier that's too small, you might find you have to refill the reservoir several times per day.
Or you might even find one that won't run throughout the night as you sleep. To prevent these inconveniences, get one with a large tank that only requires refills every couple of days.
Timer
With a cooling mist humidifier that has a large tank, you could run it until it depletes the whole gallon tank of water. Or you could find a unit with a timer.
So, if you only want it to run in your bedroom while you sleep, you can choose an eight-hour option, and not have to worry about manually turning it off when you wake up.
Auto Shutoff
Having a cooling mist humidifier with an auto-shutoff function is more about safety – for you, your home, and the humidifier. Once your unit runs out of the water, it should turn off on its own.
This prevents any accidents that could harm the humidifier, people around it, or your home.
Humidistat
For those who track the temperature every day, their macros, and more, a humidistat was made for you. You can see what the humidity levels are in your home around your humidifier and know whether you should run the unit or not.
Diffuser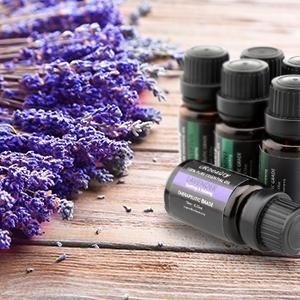 Many people love having a humidifier that is multi-functional. Those that have essential oil trays or allow you to drop a few bits of oil into the water tank are great at acting as diffusers, too. You'll add humidity and essential oil aromatherapy to your house with these.
Adjustable Mist Levels
Some humidifiers allow you to choose a weak or strong mist, or intermittent mist sprays, or continuous sprays. This can extend the time that your humidifier runs on one tank of water. Or you can get the most mist at once. It's a nice feature to have.
Top 5 Cool Mist Humidifiers Review
LEVOIT Warm and Cool Mist Ultrasonic Humidifier
Technically, the LEVOIT humidifier here (from Amazon) is a warm and cool mist humidifier, but you might like the hybrid functionality of this unit. What you should be excited about is the giant tank on this unit.
It can hold up to 6 liters of water, which is massive compared to most personal humidifiers. If you want to run this unit continuously, you can let it go for 36 hours before it runs out of water.
The good thing is that it includes a 12-hour timer, so you can set it to run only when you're home and get use out of it. It also includes a humidistat that shows you the exact level of humidity – and you can set the unit to shut off when it reaches a certain percentage.
You can use this as a diffuser, too. There's an essential oil tray where you can add whatever scents you like, and it'll make your house smell amazing. You also get a remote to control it when you're across the room.
Perhaps one of the best features of the LEVOIT humidifier is that it includes a two-year warranty. It might be necessary because of defects that have been reported. However, the cracking and leaking were also reportedly fixed.
If you're looking for a cool mist humidifier that does all the things, this one might work well for your needs.
Pros
Includes remote
Warm or cool mist
Includes humidity level
Long runtime
12-hour timer
Two-year warranty
Essential oil tray
Cons
Leaks common
Warm mist mode loud
---
MistAire XL Ultrasonic Cool Mist Humidifier
When it comes to finding a cooling mist humidifier for larger rooms, it can be a bit difficult, or at the very least an expensive endeavor. The MistAire XL humidifier (from Amazon) keeps the price relatively affordable and adds humidity to a space about 500 square feet in size.
The way the manufacturer manages this balance of performance and affordability is by eliminating a lot of perks and features. This isn't quite a bare-bones kind of unit, but don't look for remote control or humidistat.
You do get auto shut off with this unit, which is common for most humidifiers. Also, this larger cooling mist humidifier can act as a nightlight, and you can choose from four different colored LED lights.
The runtime of this 1-gallon capacity humidifier is 24 hours if you choose the lowest setting. A unique feature of the MistAire XL is that it includes two nozzle options – one with a single opening and another with two openings.
You can't use this as a diffuser, so put your essential oils away. The biggest issues are that the tank may leak, and the handle is a bit flimsy. The good news is that this comes with a five-year warranty in case of any defects.
If you want a cooling mist humidifier and you don't care about extras like diffuser functionality, this could work well for you.
Pros
Auto shutoff
Nightlight
Long runtime
Nozzle options
Five-year warranty
Cons
May leak
The carrying handle is a bit weak
---
Everlasting Comfort Ultrasonic Humidifier
Some of the smaller humidifiers out there might work well for your office desk or nightstand, but when you want to turn up the humidity in a larger room, you might want to look at the larger humidifiers like the Everlasting Comfort ultrasonic cool mist humidifier.
This humidifier can run for up to 50 hours on just 1.6 gallons of water. That means you could run it intermittently for more than two days without having to refill. Of course, if it does run out of the water, it'll shut off automatically.
Cleaning this unit is a bit of a pain, but it's possible with the right scrub brushes. There have been reports of this cool mist humidifier leaking from time to time, so don't place it anywhere that it could damage your property with water.
This humidifier from Everlasting Comfort works efficiently and quietly, and it includes an LED nightlight. Plus, as a bonus, you can add essential oils and use this as a diffuser.
If you're in the market for a cooling mist humidifier that has an exceptionally long runtime and allows for essential oils, this one might be perfect for you.
Pros
Auto shutoff
No filter
Quiet operation
Long runtime
LED nightlight
Allows essential oils
Cons
Hard to clean
Leaks common
---
Tekjoy Air-Joy Premium Cool Mist Ultrasonic Humidifier
Considering the lack of features you get with the Tekjoy Air-Joy cool mist humidifier, it's kind of surprising that it's at the top end of the price point. Still, it could be a good unit for your household.
It has a tank capacity of 2.5 liters, which makes it a good size for almost any room. It will run for up to 24 hours but at the lowest output. You can choose between low, medium, or high, so you can get a little humidity, or as much as the unit can pump out.
The 360-degree nozzle shoots mist in every direction, so it fills up your room with water vapor quickly.
There's an LED light that has nine different options, so you can use it as a nightlight – or not. There's also a timer, so you can choose how long this humidifier runs during the day or night.
The biggest problem with this medium-sized humidifier is that it doesn't allow for essential oils. That could be a make-or-break issue for you. Also, it's a bit difficult to get the top off to refill it.
If you want a cooling mist humidifier that won't take up too much space on a table or counter, but still puts out quite a bit of mist for a long while, this one may be worth your money.
Pros
Auto shutoff
Three mist levels
Quiet operation
Long runtime
LED nightlight
Cons
No essential oils allowed
Filling it can be difficult
---
InnoGear Portable Ultrasonic Diffusers Cool Mist Humidifier
The InnoGear portable cool mist humidifier is quite affordable, but that could be due in part to the size. It only holds about 150 milliliters of water at once, and so it won't operate for days at a time without a refill.
However, if you choose the intermittent setting where it lets out mist every 30 seconds, it can run for up to 11 hours. The continuous mode will pump out water vapor for up to nine hours.
It's a quiet unit, so you should be able to use this in your bedroom with no issues. If you like having a nightlight, you have that option, too. And you can choose from seven different colors – or choose no light at all.
The auto shut-off keeps everything safe in case your humidifier runs out of water. The only thing that seems to be a real issue is that there are lots of reported defects. The good news is that the manufacturer is quick to replace wonky units.
Not everyone needs a giant cooling mist humidifier, and if you're just looking for a personal humidifier, the InnoGear portable humidifier could be a good pick for you.
Pros
Affordable
Diffuser
Auto shut off
Two mist levels
Quiet operation
LED night light
Cons
Only big enough for personal use
Lots of defective units
---
The Bottom Line
The best cool mist humidifiers should be easy to use, hold enough water to offer a continuous level of mist for at least a full night, and it should be affordable. All the units detailed above meet those qualifications.
Some are more affordable than others, and some have longer run times. A few won't allow for essential oils, but they may have a larger tank capacity. In any case, there's one unit that stands out as the best above all.
The LEVOIT Humidifiers, 6L Warm and Cool Mist Ultrasonic Humidifier includes most of the features you'd want from a humidifier, including the ability to work as a diffuser, a humidistat, a timer, and a remote control.
Of course, all the bells and whistles bump the price up a bit, but the cost is offset by the size of this unit. The 6-liter tank capacity lets you run it for days at a time, which means you won't have to refill it often.
And it can provide enough humidity for a much larger room.
Last update on 2023-12-06 / Affiliate links / Images from Amazon Product Advertising API