The AIRCARE Whole-House Console-Style Humidifier (from Amazon) hits a lot of the pros, and only a few of the cons. So, let's go over what you'll get with this whole-house console-style humidifier, and what you can expect from it, what are the benefits, and then see what the consensus is, so you can make a well-informed decision.
Pros And Cons
Pros
Evaporative style
Included humidistat
Auto shut off
Refill indicator
Replace filter indicator
Night mode option
Large tank
Three fan speeds
Caster wheels included
Digital display
14-gallon output
Humidifies up to 2,900 sq. ft.
Nearly 7-hour runtime
Two-year warranty included
Cons
Requires filter
May be loud
Parts are flimsy
What to Expect from the 4.75 Gallon Console Evaporative Humidifier
When you buy the AIRCARE Whole-House Console-Style Humidifier, you can expect to awkwardly drag it into your home. This isn't like the tiny humidifiers you may have seen on a co-worker's desk or a friend's kitchen counter.
It's a full-size, whole-house humidifier. Unless you live in a 3,500-square-foot home, of course. At 20 inches high, 2 feet wide, and 15 inches deep, you might need to measure first to make sure it'll fit where you intend to keep it. It's not terribly heavy, though, at 22 pounds, you should be able to handle it just fine.
Once you get it set up, and that includes finding an electrical outlet to plug it in, you can add water. This actually might be easier to do in a bathroom. It has caster wheels, which makes it easy to roll the console humidifier to where you want it. Many people simply fill it up from a shower, using a handheld showerhead. The tank holds four gallons, so it's going to take a while to get it full.
You'd think a four-gallon humidifier would have a super-long runtime, but you should expect only about six hours out of each full tank, possibly more or less, depending on the relative humidity in your home. The AirCare 4-gallon Console Evaporative Humidifier uses evaporation to create moisture for your air, which means it won't over-humidify your home at all. After all, if your humidifier is doing its job in a room that's already sufficiently humidified, it's going to have a hard time turning water into vapor for the room.
Not only is an evaporative humidifier self-monitoring, this one includes a humidistat built into the unit, so you can set it at the controls to humidify to a specific percentage, and it'll work hard to get to that point, and then shut off. When the humidity dips again, it'll turn back on and continue cycling to keep the moisture in your home air-regulated.
Like all humidifiers worth their salt, this AirCare one will shut off automatically if the tank runs out of water. This protects your humidifier, so it isn't running while dry. Of course, there's a refill indicator light, so if you forget to refill it, you'll have a little visual reminder to do so. Additionally, there's a replacement filter indicator. So, yes, there's an added cost to using this humidifier: filter replacements.
All evaporative humidifiers require a filter or a wick that acts as a filter. That's how evaporative humidifiers work. The wick sucks up the water in the tank, and then a fan blows over it to create the evaporation or the humidity that's then released into your air.
The fan is a necessary part of this whole equation. The AIRCARE Whole-House Console-Style Humidifier has three fan settings: low, medium, and high. On medium and high, you're likely going to notice it, as it can be quite loud, but these are the settings you'll need to get effective humidity. On low, the fan is quieter, but humidity levels will be lower. The night mode option sets the fan to low and won't allow it to bump up to higher speeds, which means you'll be able to sleep more soundly at night if you're sensitive to noise.
There's a digital display that's on top of the unit, and it's not terribly bright, but definitely easy to read. It'll show you the relative humidity of the room, and it's where you can set the speed of the fan and the humidistat to the percentage of humidity you want.
Technically, this evaporative humidifier from AirCare has a 14-gallon output of humidity per day, but that means you'll need to stay on top of refilling it. You might have to refill the tank often the first few days of owning and running this humidifier, but as the relative humidity increases, you shouldn't have to add so much water.
The reason so many people choose an evaporative humidifier is that they're able to humidify large rooms or homes better than other humidifier types. This AirCare humidifier is able to add moisture to a home of about 2,900 square feet, which is about the size of a four-bedroom, two-bath house.
One of the big issues with this humidifier is that it's made of a lot of plastic parts. That alone shouldn't be a problem, but the top cover doesn't have a hinge that will keep it open. That means you'll have to hold it open while refilling the tank with water. That can be an issue if you're refilling with a bucket or from a hose, or if you don't have a second person to help. The plastic parts also seem to be a bit flimsy and could break or bend easily, meaning you won't get a good fit between the base and the parts.
Perhaps one of the best things about this AirCare humidifier is that it comes with a two-year warranty. It's important to buy an appliance like this with a warranty, as you never know if you'll get a defective unit or not.
Features & Benefits
To get an at-a-glance look at the features of the AirCare 4-Gallon Console Evaporative Humidifier and how they'll benefit you, this is the section you should read. Be sure to take a look at what others had to say about this humidifier below, too.
Evaporative Type
Choosing an evaporative type of humidifier means that you'll have to buy replacement wicks, but it also means that you get effective humidity for a large room or whole house. The air and moisture released into your home are filtered, and therefore cleaner. You also won't have to deal with any white dust that's common with ultrasonic-type humidifiers.
Warranty
The two-year warranty should be sufficient for any defects you might notice, but whether you get the support you need from Lowe's is kind of a craps shoot (more on that soon).
Humidity Output
As long as you keep the tank full, you could get up to 14 gallons of humidity output per 24 hours. If it runs for the nearly seven hours it's supposed to, then that's about three to four refills in a day. Of course, if your home reaches the relative humidity it should be at, you won't get as much output out of this AirCare humidifier.
Humidistat
One of the most convenient features of this AirCare humidifier is that it includes a built-in humidistat. Just set it to a certain percentage of humidity you want for your home and the humidifier will regulate the moisture. It'll run up until it hits that percentage, and then cycle on and off to keep it there.
Coverage Area
This humidifier will work well in almost any size room, and in a house up to 2,900 square feet. That's a large area, but obviously the smaller the area, the better this humidifier will perform.
Mobility
This AirCare humidifier is large, so it would be difficult to refill without the caster wheels that are included. You can simply unplug it and wheel it to an area where you have a hose or faucet head (like a detachable shower head) to refill the tank.
Tank Size
At four gallons, this is a huge tank. The benefit of having such a large tank is that theoretically, you won't have to refill it often. However, this is also a large and powerful humidifier, so it pumps out a lot of humidity, relative to the humidity levels in your home. That means you might find yourself refilling it more often than you would with a large ultrasonic humidifier.
What Others Have to Say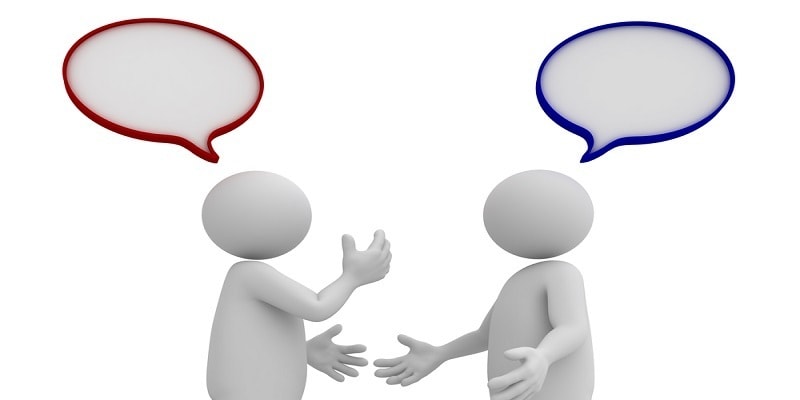 Sometimes the best barometer of a humidifier is the consensus of those who have purchased the unit and experienced firsthand the benefits and drawbacks. Rather than pore over all the reviews, these points go with the majority of what people experienced.
Construction
You'll have to do a bit of assembly of this unit when you get it, but that wasn't much of an issue for most people. The biggest complaint of all is the cheap material, and specifically the lid that won't stay open. The plastic parts seem flimsy according to most reviewers, and many reported that parts didn't fit properly or broke easily.
Longevity
In some cases, this humidifier ran all season for two years with no problem, but there were several people who weren't so lucky. There were reports from consumers who said this humidifier died after only a month or so.
Filters/Wicks
Overall, the filters made specifically for this AirCare evaporative humidifier are flimsy and fall over when they're wet. The good news is that there are other brands of wicks out there that fit this humidifier and can be purchased online for a lower price.
Output
Even for those who had bad reviews of this AirCare humidifier admitted that it worked well when it came to adding moisture to the air. The relative humidity went up and customers said they could feel it, and the percentage was clearly upped.
Humidistat
Many consumers bought their own hygrometers to compare the relative humidity that this AirCare humidifier was reporting, and for the most part, the humidifier humidistat was correct. Also, when setting the humidity levels and letting the humidifier run on its own, it did the job you'd expect of it.
Refilling
Customers who bought this AirCare humidifier were torn on the ease of use and refilling of this unit. Many thought it was easy to refill if they simply rolled the unit over to a hose or showerhead. Others wanted tanks that could be removed and refilled. Still, everyone seems to have an issue with the lid that won't stay up, as it makes refilling a pain because you have to hold the lid open or have someone else hold it.
Noise
The general opinion on the noise of this humidifier comes down to what setting you use. On low, it seems to be quiet enough to be unnoticeable. On medium, it's a bit loud, but tolerable. And on high, well, most people don't even use that setting because it can sound like an airplane flying by.
Cleaning
Keeping this AirCare evaporative humidifier clean is relatively easy, according to most reviewers. A vinegar and water mix can keep mold and bacteria at bay, and filters can be soaked and reused, well, maybe (more on that soon).
Value
Considering the cost of this unit, the materials used, and the humidity it provides, most people decided that this was a good value. It isn't an expensive unit, and it should work to add moisture to the air of a whole house.
Filters
Another big issue people had was with the filter/wick. While it seems to work well enough at first, it can fall apart if you try to clean it. And the replacement filters are not very sturdy, and a bit expensive. What most people figured out, though, is that there are replacements out there that fit this humidifier, but cost less and are more structurally sound.
The Bottom Line
With a four-gallon tank, you shouldn't have to refill this too often, unless your home is extremely dry. In this case, you might find yourself refilling it often in the beginning just until the relative humidity has gone up considerably in your home. You won't have to keep an eye on the water level because it has a light to indicate when it needs more water. Plus, you don't have to run this humidifier constantly. Choose a percentage of humidity you want your home to be at, and the humidifier will cycle on and off to get to that level.
There are a few issues with this unit, but many people found that the pros outweigh the cons. The filters may be a bit flimsy, but you can find other brands that fit this unit. The parts are made of plastic, which makes it feel a bit cheap, but you can make a warranty claim if needed. Overall, this is an excellent whole-house humidifier that should work well for your home, as long as it isn't bigger than 2,900 square feet.
---
Last update on 2023-12-06 / Affiliate links / Images from Amazon Product Advertising API