Just like every other internal system of your house, the furnace is one that is often neglected until something bad happens, the heat goes out and you start fussing over what needs to be fixed.
But, the cost of fixing your furnace can often be high, depending on what needs to be fixed or replaced. The best choice would is to make sure your furnace is operating at optimal levels at all times. One good way to make sure it is in tip-top shape is to change the filters on a regular basis. You probably know all this but you also probably don't do it as you should, and there are so many filters to choose from, how can you possibly rest assured that you're making the right choice?
Best Electronic Furnace Air Filter Comparison
Furnaces & Their Filters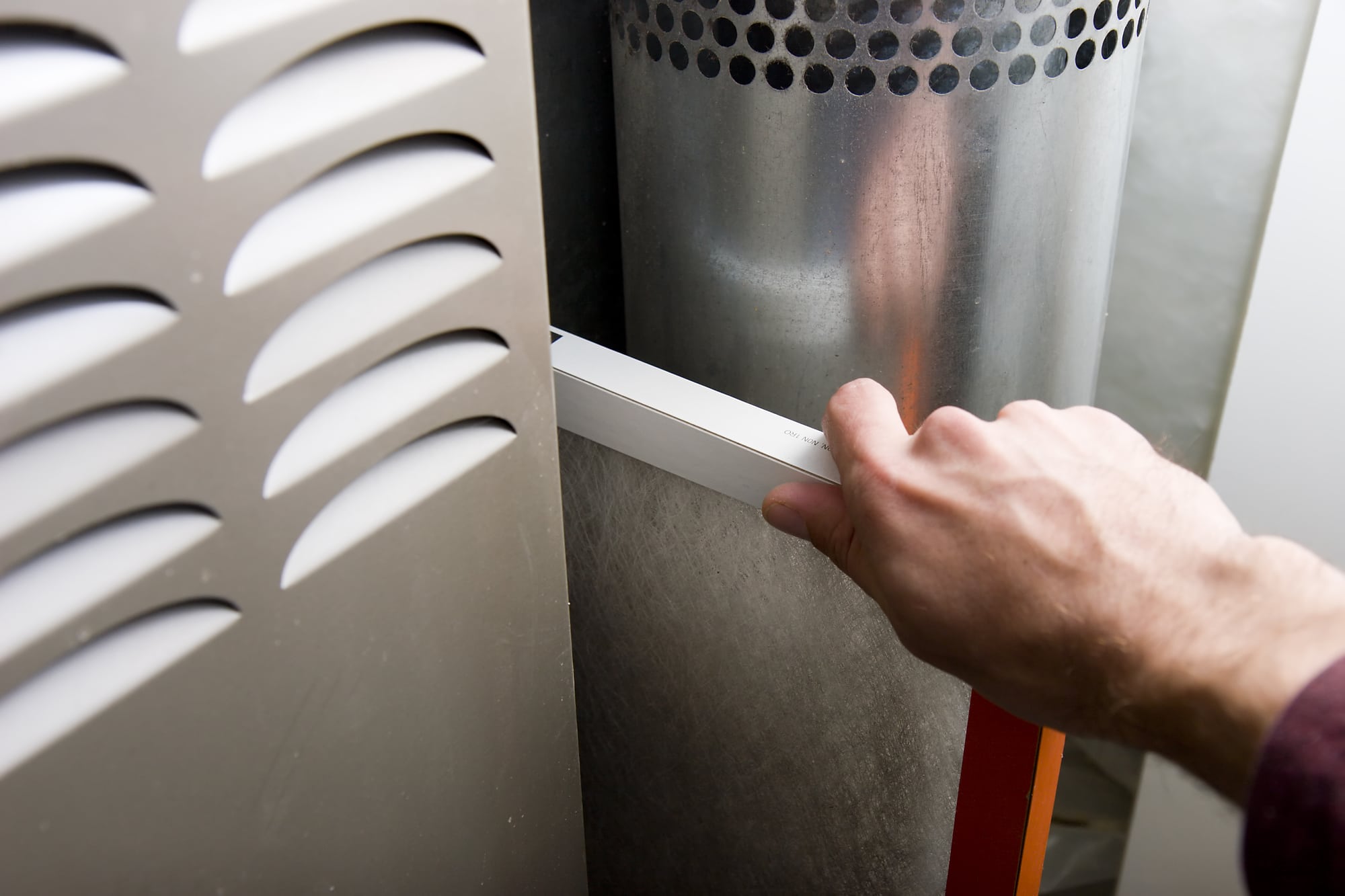 The functioning mechanism of a furnace is pretty simple. There are return ducts through which the furnace draws air. This air is then heated by a heat exchanger. Thanks to a blower fan, the heated air is transported through a series of ducts that are connected to the different rooms inside your home. The process is repeated and the furnace will be active until the thermostat inside your room reaches the desired temperature.
As you can imagine, the air that is drawn inside these ducts is not at all clean. Several airborne contaminants, ranging from dust and pet dander to allergy triggers, pass through the ducts. This is where the furnace filter comes in. Its primary role is to stop these contaminants from passing any further. This not only helps prolong the lifespan of your furnace, but it also filters the air inside the room so that you can breathe the finest air possible. However, it was primarily designed to protect the blower fan we mentioned earlier. Some furnaces can have furnace-mounted electronic air cleaners which are designed to purify the air inside your home.
How are Electronic Filters Different from Other Filters?
So, while regular, non-electrical models simply sift out the nasty bits in your home's oxygen during the intake process, an electronic model does that and more. As your furnace operates, passing air through the filter, it collects all the airborne bits and large particles. Then, using an electronic charge attracts microscopic particles like fine dust and allergens that would otherwise pass through into your home's air.
Why Choose Electronic Filters?
Pros

Cons

Traps more dirt and dust

Usually, have higher MERV ratings

Lasts longer than conventional filters

Can be on the expensive side
MERV Ratings & Filter Types
A filter's MERV rating will indicate the number of different airborne particles that it can block. A filter with a high MERV rating will be more efficient in trapping several different types of particles, but that doesn't mean that it's always the best choice. If your furnace isn't compatible with a specific filter MERV rating, it will work extra to compensate for the airflow blocked by the filter's fine surface and that could eventually lead to malfunction.
In general, filters with a MERV rating of 8 should suffice for a home, as they can block most contaminants that are commonly found inside a house. A MERV rating that goes higher than 13 is generally used in hospitals, clinics, surgery rooms, and laboratories, where the air needs to be absolutely contaminant-free if you are to avoid very risky situations.
In order to choose the best furnace filter, you have to understand the differences between the types of filters that are currently available on the market:
Disposable filters are commonly used because they provide fewer headaches with the removal, cleaning,

and reinstalling of the filter. They are generally made from fiberglass and are considered to be of very low quality, as their MERV ratings don't usually exceed 4. They aren't able to block microscopic contaminants and they are definitely inefficient if you or someone who

lives with you suffer from allergies.

Pleated filters the probably the most common type of filter you're going to find in furnace systems all across the world. They are neither the best nor the worst type of filter. They are generally made from polyester or cotton paper and their name comes from the fact that the panels have been pleated. The depth of the pleats is generally an indicator of the filter's efficiency. For example, models that have pleats with depths varying between six and twelve inches are more efficient than ones with lower depths. Their MERV ratings can be anywhere between 5 to 13.

Electronic air cleaners (our interest for the day) use the power of electricity to trap particles on

the surface. They are better than pleated or flat filters because they can block a higher number of pollutants. The contaminants are drawn to an electric field that's powered by high voltage. Once they are filled with an electric charge, they are attracted to plates of opposite electrical charge. The particles will stay trapped in the panel like a magnet until they are cleaned. As you can imagine, the dirtiest

the panels get, the less efficient the system will be. Electronic air cleaners don't normally have a MERV rating (although, with a little bit of knowledge, you can guess its efficiency).

The last category is represented by HEPA/ultraviolet filters. They are considered to be the most efficient filters, as they can block 99.97% of all particles that are larger than 0.3 microns. HEPA filters work based on an exchanging-air principle, which means the number of air exchanges per hour is an indicator of their efficiency. Despite being considered the best type of furnace filters, they are not always the recommended choice (a MERV rating that's too high can basically be useless, as some of the contaminants it can block are not even present inside your house). Ultraviolet filters, on the other hand, are a component of electronic air cleaners (they can also be sold as add-ons) and they are typically used in hospitals.
Top 5 Electronic Furnace Filter Reviews
Now that you have a better idea of how an electronic filter functions, let's check out some of the best options the market has to offer. We've gathered some electronic filters for you, some washable, and others with replaceable media. Happy shopping!
Now that you have a better idea of how an electronic filter functions, let's check out some of the best options the market has to offer. We've gathered some electronic filters for you, some washable, and others with replaceable media. Happy shopping!
WEB Eco Plus Filter
With a very convenient price tag and full adjustability features, the Eco Plus filter (from Amazon) is one of the best choices out there. It can be used on both HVAC, as well as furnace systems, and can successfully trap particles with sizes that vary between 0.3 to 10 microns.
The size of the filter can be adjusted both ways, but it's important for you to measure the old filter accurately, so you don't end up cutting too much. Tin snips are the best choice for cutting down the frame, as regular scissors will require additional effort on your behalf.
With a MERV rating of 8, it should be more than enough in terms of efficiency. However, the surface of the filter may take a longer time to dry, so it's best to keep a spare at hand, to avoid using your furnace or HVAC system without a filter.
Who Should Purchase This?
If you're looking for a washable filter with an adjustable frame, the WEB Eco Plus filter gives you the possibility to trim the filter down to the size that best fits your system.
Pros

Cons

10-year lifespan.

Trimmable and adjustable.

MERV rating of 8.

Made from recycled plastic.

Eco-friendly.

The surface takes longer to dry.

Not mildew resistant.
---
AirCare Electrostatic Washable Media Furnace Filter
There is so much to love about the electrostatic washable filter (from Amazon). This particular product functions just as you would expect, by drawing in the air into the vent system and charging the contaminants with static electricity. The particles are then attracted to the two inches of filter media, which is encased by a four-inch frame.
Whenever you need to clean the filter, all you have to do is turn off your system, remove the filter from its designated place, and then hose it down or vacuum it. The specified MERV rating is 8, which means the filter is efficient in trapping the most common airborne contaminants that can be found in a household.
Because it's made entirely out of metal, it only takes about half an hour before the filter is dry enough to be put back into your system. However, just to be safe, check the entire surface of the filter for any water residue before sliding it back into its slot. While this particular product is meant to replace 16 x 25 x 5-inch filters, you can always contact the manufacturer if you need a different size.
Who Should Purchase This?
Covered by a lifetime warranty, the AirCare is a sturdy and reliable washable filter that everyone looking to protect their HVAC or furnace systems can enjoy for many years to come.
Pros

Cons

Easy to wash.

Stainless steel frame.

Resistant to rust.

MERV rating of 8.
---
Accumulair Metal Mesh Filter
Sometimes, there's a lot of stress in finding a product that fits into your budget, but also has the necessary quality for you to rely on for years to come. This particular metal mesh filter has a sturdy aluminum frame, plus multiple layers of aluminum that make up the media.
The corners of the filter have been mitered and secured with rivets, in order to add more durability to the product. The surface of the filter itself is made from slitted sheets of aluminum, which have been expanded and bonded together. However, customers have complained that the filter is not true to its size, and is actually smaller than the given dimensions.
Who Should Purchase This?
If you're on a budget and willing to compromise on some features, the Accumulair filter is made with a metal mesh surface and uses electrostatic to trap contaminants onto its surface.
Pros

Cons

Affordable.

Washable.

Mitered corners.

Rivet reinforcement.
---
Trophy Air Electrostatic Air Filter Replacement
Make no mistake, finding a good electrostatic filter is no walk in the park. However, this particular model made by Trophy Air seems to be a customer favorite, with hundreds of positive reviews. The filter is available in 17 different sizes and has a quad-layer aluminum frame which guarantees a longer lifespan.
It works on the same principle of static electricity, but it doesn't have a MERV rating like replaceable filters do. However, due to the construction of the surface, it would have an approximate MERV rating of about 4 or 5.
While it could be efficient for some homes, the surface of the filter is not that dense, and will probably allow smaller particles to pass through. If you or anyone in your home suffers from any allergies, it would be best to look for another type of filter. The filter itself is very easy to install: all you have to do is slide it into your HVAC or furnace system.
Who Should Purchase This?
Those of you who aren't sure which electronic filter to go with can choose the Trophy Air one with confidence, knowing that it was tested and approved by a lot of buyers.
Pros

Cons

Easy to install.

Two electrostatic media surface layers.

Four aluminum layers.

17 different sizes.

True to its size.
---
WINGMAN1 Electronic Air Filter
The WINGMAN filters are a bit different from the other models we've reviewed today, mainly because they have pads that can be replaced. They function on the same principle of static electricity, and they have a high MERV rating, which allows them to trap 97% of airborne particles that are 0.25 microns in size or larger.
Because of its efficiency showcased by the MERV rating of 12, this electronic air filter is a good combat option against airborne particles that could trigger allergies or decrease the air quality inside a larger home.
Compared to pleated filters, they allow up to 35% more airflow, and they are compatible with both HVAC and furnace systems. They have a hinged aluminum frame that encases the fiber collector pads. There is an aluminum screen separating the two pads, and you will receive a one-year supply of replacement pads as your order your WINGMAN electronic filter.
When the filter is plugged in, it starts generating electricity that turns the collector's pads into particle magnets, efficiently attracting contaminants that are found inside a home. Installing the filter is really easy, just make sure you plug it in using the six-foot cord power adapter.
Who Should Purchase This?
Both efficient and made with high-quality materials, the WINGMAN1 electronic air filter is perfect for homeowners looking to buy a product with a high MERV rating, to make sure that allergy triggers are kept away from the air inside their homes.
Pros

Cons

MERV rating of 12.

A one-year supply of replacement pads included.

Six-foot power cord.

17 different sizes.

Traps 0.25 micron particles.

Requires purchasing replacement pads.
---
The Bottom Line
The best filter for your furnace is the one that can protect the system and clean the air up to a point where, if there are people who suffer from allergies inside your house, they won't be exposed to the general triggers that travel by air inside the house.
To choose the best electronic filter for a furnace, one must pay close attention to the measurements of the filter, to make sure that you don't end up returning it due to size incompatibility. Also, make sure that you change the filters on a regular basis and have spares at home all the time.
Last update on 2023-12-06 / Affiliate links / Images from Amazon Product Advertising API