Do you have too much moisture in your home? Is the dampness causing mold and damaging your furniture and carpets?
To tackle this problem, you need to invest in a dehumidifier, but how can you find the best dehumidifier with a pump?
There are hundreds of dehumidifiers on the market that range from portable, low-capacity units to powerful appliances that can dehumidify rooms up to 6,000 square feet.
You might want to find something to get rid of moisture in your home or garage.
I've put together some reviews complete with comparison charts to give you some of the top-rated models. Bear this advice in mind when you set out to buy your unit.
You can find our recommendations on the best overall dehumidifiers here.
Top 5 Dehumidifiers with Pumps Comparisons
Why Do You Need A Dehumidifier With Pump?
Dehumidifiers come in all different shapes, sizes, and configurations.
While you can buy desiccant dehumidifiers that work by using a moisture-absorbing substance like silica gel, the ones this review will be focusing on are mechanical.
Options
Dehumidifiers with pumps come in both permanent and portable.
The permanent units need to be mounted onto a wall (more on this later) but the portable dehumidifiers can be moved from room to room and stored away when not in use. Why A Pump Is Better
A dehumidifier with a pump is better than a unit without for several reasons. A fixed unit without a pump relies on gravity for the water to flow from the unit, down the hose, and into a drain.
This means in order for it to work efficiently it needs to be mounted in an elevated position. Similarly, portable units may need to be lifted, for example on a workbench or table, so the water drains away.
With a pump, you have the flexibility to put your dehumidifier in a place that is convenient or out of sight while also knowing the water can be drained away properly.
Some dehumidifiers can pump water up to 15 feet away so you can put your unit further away from the drain.
Friedrich Dehumidifiers | Sylvane
Beyond the House
Another benefit of having a pump is that it is a great choice for a garage. When you are storing tools or even an expensive car in your garage humidity can cause rust and damage.
By using a dehumidifier with a pump in your garage not only will you protect your belongings but you won't have to keep emptying the water reservoir.
As the pump will drain away from the water automatically, once your dehumidifier system is set up you can leave it with minimal maintenance.
What To Look For When Choosing the Best Dehumidifier with Pump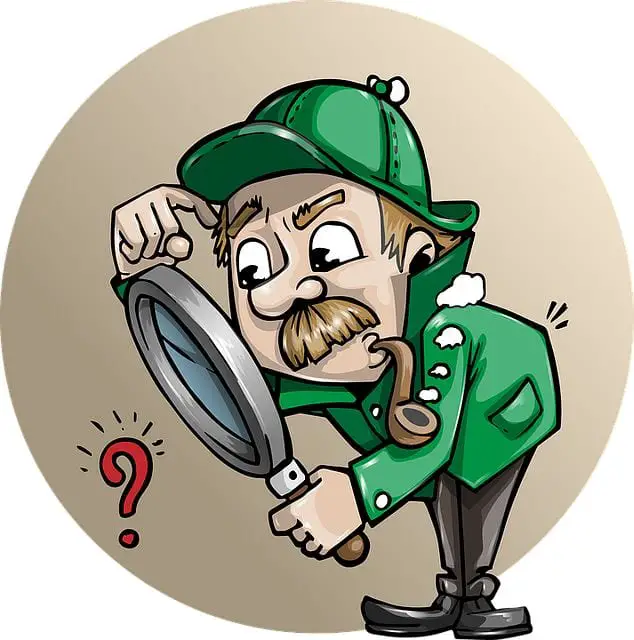 There are several things you should bear in mind when you're shopping around for one with a pump. The first thing is to understand how much capacity you will need.
It is always better to get a unit which works slightly above the capacity you need, for example, if you have a 4,000 square foot space invest in a dehumidifier which can work up to 4,500 square foot.
Small to medium units are okay but they are not as powerful as a larger unit with a built-in pump. If you are searching for one for your garage then a larger capacity unit will be ideal.
Having a dehumidifier with a pump means you won't have to think about emptying the water reservoir which is ideal if you are looking for a low maintenance dehumidifier.
Temperature
Another thing to bear in mind is the temperature of the room you are going to fit your unit in.
Most dehumidifiers ice up at below 65 degrees so if you are planning on using one in your garage, where temperatures could dip below this, then buy a unit that is able to operate at a lower temperature.
Some dehumidifiers come with an automatic defrost function which might be best for your garage.
Vacation Plans
If you are planning to use your dehumidifier while you are away, or you don't want to have to keep checking it, then a model with an automatic restart function could help.
These dehumidifiers remember the settings they are programmed with and if there is a power cut they automatically switch back on when the power is back.
The Best Way To Use Your Dehumidifier with Pump
As you are buying a dehumidifier with a pump, you won't need to worry about mounting your unit up high as the pump will take over where gravity would do the work.
This means your dehumidifier should be situated somewhere with a drain but depending on the length of the hose supplied with the unit it doesn't need to be right next to it – giving you more flexibility.Location
Think about where you place your dehumidifier though. The best place is as central as you can get in the room. Keep it away from walls, furniture or ceilings to allow the vent enough room to take in the air.
Keep And Care
To stop dust particles from being pushed around, or even getting caught in your dehumidifier's air filter, it is a good idea to vacuum and dust the area first.
This is also helpful in reducing problems for allergy sufferers or people with breathing difficulties.
Top 5 Dehumidifiers with Pumps Reviews
Friedrich FBAFRD50B1A Air Dehumidifier
This 50-pint dehumidifier (from Amazon) can run continuously to make sure your home or garage stays at a consistent level of humidity.
It could be considered the best garage dehumidifier as it works in temperatures as low as 41 degrees. The dehumidifier has the ability to monitor room temperature and humidity and can be set to precise humidity levels to suit your needs.
It comes with a removable bucket as well as a pump and hose so it can be used in different ways. The pump works horizontally or vertically and can transport water 15ft away.
It has a slide-out filter for easy cleaning and wheels to enable it to be moved from room to room.
Pros
The sensor knows when the pump is attached and starts automatically
Attractive design
Cons
Fan is loud
Does not "remember" settings when it is turned off
---
Hisense DH-70KP1SDLE Energy
This Hisense dehumidifier with built-in pump can remove 70 pints of moisture from the air every day within a space of up to 1,500 feet.
The powerful pump can continuously drain water upwards so it can be angled out of a window or into a sink. It can operate in very low temperatures, down to 38 degrees, so will be perfect for a garage.
It is Energy Star rated so saves money on your energy bills and has a 24-hour timer. There are three operating modes – manual, continuous drain and auto dry – which give this unit flexibility.
It has wheels to allow it to be moved easily and an electronic display.
Pros
Three operating modes
Very effective
Cons
Only works in small spaces (up to 1,500 feet)
Not very durable
---
BLACK+DECKER BDT70PWT 70 Pint Portable Dehumidifier
This Black and Decker dehumidifier can take 70 pints of water from the air in 24 hours while also being totally portable.
The extra-large removable water reservoir holds nearly 15 pints, but it can also be used with the built-in pump and hose attachment so it can drain water away continuously.
The pump is powerful enough to pump water vertically and it operates a 54-degree angle. The dehumidifier is on wheels so it can be moved from room to room and can operate between 41 and 95 degrees.
A three-speed fan gives you more flexibility over how powerful you want it to be and it features an automatic shut-off if the water bucket becomes too full.
The dehumidifier also has a de-icing function to prevent the coils from becoming iced over. It is Energy Star-rated and uses eco-friendly R410a refrigerant.
Pros
Cons
Weighs 50 pounds
Bulky design
---
Whynter RPD-501WP
The Whynter RPD-501WP dehumidifier can remove 50 pints of moisture from the air in any 24 hour period.
The unit gives you the option to hook it up to a hose and drain continuously using the built-in pump or simply use it with the large water bucket.
A 16-and-a-half-foot hose gives you the ability to situate your dehumidifier far away from the drain or sink you are using to remove the water. The powerful pump can push water 15 feet away.
It is able to be used in low temperatures and has an automatic defrost function which prevents moisture icing up on the dehumidifier coils. It is built for large areas up to 3,000 square feet and can work at a temperature of 40 degrees.
Pros
Two hoses for gravity or pump draining
Runs quiet
Cons
Not very durable
Low capacity (50 pints per 24 hours)
---
Ivation IVADH70PWP2 Dehumidifier with Pump
This dehumidifier (from Amazon) will take 50 pints of moisture from the air every day. There are three options, collect the water in a bucket, pump the water through a hose, or use gravity to drain the water away.
If you choose to use the bucket, the front of it is clear so you can easily see how much water is inside. It is Energy Star-rated and contains eco-friendly refrigerant.
The dehumidifier has a built-in humidistat which you can use to monitor the humidity and temperature and change it to suit your environment.
The air filter is removable and washable which makes it easy to keep clean. It has wheels so it can be moved easily and operates down to 41 degrees.
The anti-frost device will stop the dehumidifier's metal coils from freezing up and it has two fan settings.
Pros
Quiet when running
Programmable humidity level
Cons
Two fan speeds
Difficult to see the water level
---
Conclusion
So, my comparison shows the Ivation Dehumidifier is the clear winner, hands down. I think it's fabulous for what I personally need in a machine dehumidifier with a pump.
It is able to remove 50 pints of moisture from the air every day and has the flexibility of three operating modes. It is able to work at the lowest temperature out of all of the rated units and is energy efficient.
With the optimum temperature for dehumidifiers at 65 degrees, this unit's ability to work right down to 38 degrees will give you peace of mind that it will still effectively remove moisture from the air even when the temperature dips.
The pump can drain water upwards so you don't need to worry about mounting it in an elevated position or finding a drain on the floor.
The washable air filter also has an indicator light telling you when it needs maintenance which will prevent unit breakdown.
It is for these reasons that it is the best dehumidifier with a built-in pump. What are your thoughts? Did this review breakdown help you in your decision to buy a dehumidifier with a pump?
Feel free to comment and share!
Last update on 2023-12-06 / Affiliate links / Images from Amazon Product Advertising API