You already know the health benefits of having a humidifier in your home, but you might not have known about the benefits of a Pure Guardian humidifier, specifically an ultrasonic one.
Humidifiers can ease the symptoms for you or your family if you suffer during a particularly dry winter or if you are living in a dry climate. We are talking about conditions such as coughs, congestion, sore throat, excessive snoring, and dry or cracked skin.
In addition to the dry air outside, your furnace or air conditioner could contribute to drier air inside your house, which is why many people choose to run humidifiers in several rooms of their homes.
Be sure to read the best PureGuardian ultrasonic humidifier reviews, too, where you can see what others think about these units that are helping people slough off the dry air effects.
Best PureGuardian Ultrasonic Humidifier Comparisons
Why Buy a PureGuardian Ultrasonic Humidifier?
First, it's important to point out that Guardian Technologies focuses only on products that help people have healthier home environments through small appliances and innovative technology. So, you'll find that the company offers air purifiers, filters, sanitizers, oil diffusers, and, of course, humidifiers.
Customer support stays on top of helping those who have questions, concerns, or warranty submissions. In fact, all the humidifiers from the PureGuardian line come with at least a one-year warranty, and the larger ones offer three years of protection.
So, why does Guardian Technologies focus on ultrasonic technology for its humidifiers? It's the only type of humidifier the company offers, in fact.
Ultrasonic technology allows for the same efficacy of vapor as a warm mist humidifier, or vaporizer, but without the danger of having boiling water and hot parts around to potentially burn someone. And it's much quieter to operate than an evaporative cool mist humidifier. You can learn more about the benefits of ultrasonic over the other humidifier options below.
Is an Ultrasonic Humidifier Better Than the Others?
It might not be fair to say that an ultrasonic humidifier is better than the other options out there, as they all have their pros and cons. Let's go over the pros and cons of each, and then you might see why PureGuardian only offers ultrasonic units.
Evaporative
An evaporative humidifier is one of the most common types out there for a few reasons. It works by using a wick, which also doubles as a filter, that absorbs the water you put in the tank. Then a fan blows on that wick, which creates evaporation. The resulting vapor is then emitted out the top of the unit.
Pros
No white dust
No chance of burns
Antibacterial filters optional
Treated plastics to combat bacteria
Cons
Loud
Requires filter purchases
Ultrasonic
One of the most innovative technologies put to use for a humidifier is ultrasonic. These use high frequencies to create vibrations against a small metal plate. Those vibrations break water molecules up into the mist that's emitted out the top of the unit. If you use tap water with this type of humidifier, then there's a good chance that the minerals will be emitted along with the steam, leaving white dust on all your belongings near the unit.
Pros
No filters to buy
Quiet operation
plus Inexpensive to run
Cool or warm mist
Cons
Warm Mist/Vaporizer
These inexpensive units boil water in their reservoirs, which produces steam. The steam is emitted into the air you breathe, raising the humidity of the room. A vaporizer can be a healthy option because heat kills bacteria and viruses.
Pros
Heat kills bacteria
Raises the temperature of the room slightly
Affordable
Cons
Risk of accidental burns
Costly to operate
Impeller
An impeller humidifier uses a disc that rotates to fling water from the tank at a diffuser, which creates the cool mist that's emitted from the unit. Stagnant water can breed bacteria, so you must keep these very clean.
Pros
Quiet to run
No risk of burns
Can use essential oils
Cons
Creates white dust
Doesn't create a lot of vapor
Features – The Ones You Want & Those You Don't
When you're considering which PureGuardian ultrasonic humidifier to get, there are lots of features to consider, such as runtime, speed settings, tank capacity, and length of warranty.
Tank Capacity
The size of your tank doesn't contribute to better vapor, but it does mean fewer refills and potentially longer runtime. It also is typically easier to clean because it likely has a larger opening for your hands to reach in.
Speed Settings
Most ultrasonic humidifiers offer a couple of speed settings, so you can choose how little or how much vapor you want to be emitted over time. The lower the setting, the longer the runtime; the higher the setting, the more vapor, but the shorter the runtime.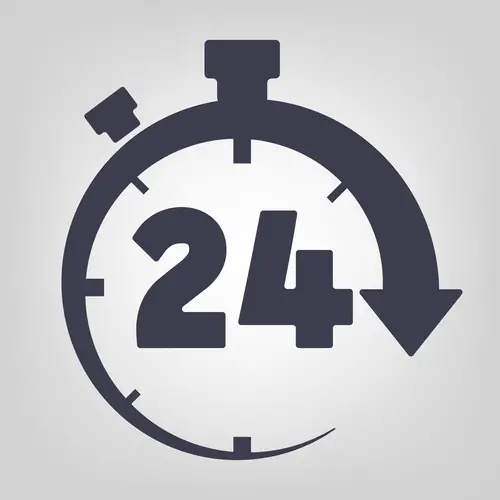 Runtime
A longer runtime means you won't have to refill the tank every few hours or even every day. Additionally, this means you can probably raise the humidity of a room more effectively than a smaller unit, and this is especially true of larger rooms.
Choice of Warm or Cool
Having the choice of warm or cool mist makes a big difference in cold, wintery weather. Warm mist can contribute to warmer air, and the moisture helps make your furnace more effective, too. You can potentially lower your heating bill with added humidity. Alternatively, during the summer, you may want to choose a cool mist to prevent adding heat to the room.
Warranty
A long warranty is always helpful when you buy any appliance. So, if you plan on using a humidifier every day, it could be worth it to buy a larger humidifier that comes with a longer warranty, in case of any defects that present themselves down the road.
Top 5 PureGuardian Ultrasonic Humidifier Reviews
PureGuardian High Cool Mist Ultrasonic Air Vaporizer Humidifier
No products found.
One of the smallest units from the PureGuardian line of ultrasonic humidifiers is this tabletop unit. Like any ultrasonic humidifier, this one runs almost silently. The quiet operation means this makes a great choice for a bedroom or office, as it shouldn't interrupt your sleep or work. Although the water tank will need cleaning, at least weekly, the plastic inside has an antibacterial treatment, which inhibits the growth of icky stuff, like mold and bacteria.
This No products found. (from Amazon) is easy to travel with given its small size, and it'll fit just about anywhere. It's meant to run for 10 hours, but many people who have used it said it's closer to six to eight hours. The good news is that it can get you through a workday or a night of sleep without needing a refill. There are no filters to worry about cleaning or replacing, so it's affordable to operate. Defects seem somewhat common, and white dust is possible, but it comes with a three-year warranty, which can protect your purchase.
If you're looking for a personal ultrasonic humidifier, this one may be an ideal solution for you.
Pros
Affordable
Quiet
Low water indicator
Portable
Treated plastic
Cons
Creates white dust
Runtime is off
No products found.
---
PureGuardian 70-Hour Ultrasonic Cool Mist Humidifier
No products found.
What's better than a PureGuardian ultrasonic cool mist humidifier? Two of them! No products found. (from Amazon) is an affordable way to get humidity in more than one room of your home. These humidifiers work well in rooms about 200 square feet in size, which is ideal for a bedroom. Plus, because these are cool mist humidifiers, you can use them in children's rooms or a nursery and not worry about any accidental spills and scalds. There's also an optional nightlight, so you can turn it on for scared little ones or turn it off for no disturbance.
The low water indicator will let you know when it's time to refill the tank. The one-gallon capacity is generous, and you're supposed to be able to get 70 hours of runtime out of each of these humidifiers, but most people have reported fewer hours than that. If you run it on its highest setting, you might be able to get 24 hours out of a tank. The antimicrobial-treated plastic helps combat mold and bacteria growth, but you'll still need to clean the tank once a week, at least. Like all ultrasonic humidifiers with no filter, if you use tap water, you will have white dust (minerals) to clean off your stuff.
If you need a couple of humidifiers that will fill medium-sized rooms with humidity, this pack could work well for you.
Pros
Quiet
Low water indicator
Nightlight
Treated plastic
Easy to fill
Cons
Creates white dust
Runtime is off
No products found.
---
PureGuardian 14-Hour Nursery Cool Mist Ultrasonic Humidifier
No products found.
If PureGuardian were being completely honest in its marketing for this smaller ultrasonic humidifier, then it would say 12-hour runtime, rather than 14-hour runtime. And that runtime is based on the lowest setting. Bump this little humidifier up to high and you're looking at about half that runtime. Still, it's a good choice as a nightstand humidifier, or for use in a nursery. The cool mist doesn't present any burn hazards, and it works well.
Although this is a smaller unit, it's easy to fill and clean. Those are important features, as you'll need to refill this humidifier at least once per day during the dry season, and you should clean it at least once per week. If you use distilled water, you shouldn't notice any hard water buildup and the antimicrobial treatment on the plastic keeps mold at bay longer than other units. It's a super quiet machine, too, so it works well in a bedroom. The biggest downfall of this humidifier is that it has a short warranty – only one year.
If you're looking for a small humidifier that's affordable and easy to fill, this one might fit your needs.
Pros
Affordable/li>
Quiet
Easy to fill
Treated plastic
Cons
No products found.
---
PureGuardian Ultrasonic Cool Mist Humidifier
For a larger room, there's this PureGuardian ultrasonic cool mist humidifier that features a 1.5-gallon tank. With a tank that large, you can get up to 90 hours of runtime, if you use it on the lowest setting.
That's more than four days' worth of humidity without having to refill the tank. The good news is that because of the technology used, this unit is just as quiet as the smaller ones like it. There's a low water indicator to remind you to refill the tank, which is handy. And it's easy to fill and clean, thanks to the large tank size.
Like all ultrasonic humidifiers, this one could produce a white film that'll get all over your belongings if you use tap water. That dust is nothing more than the minerals in your water, but it can be annoying. The treated plastic fights against bacteria and mold growth, but you should still clean it once a week to keep it squeaky clean. You get an optional nightlight on this machine, too. Unfortunately, this model seems to have quite a few reported defects. However, it comes with a three-year warranty, so you should have no problem getting it fixed or replaced.
If you need an ultrasonic humidifier that can put moisture back into the air for a 400-square-foot space, this one could be for you.
Pros
Quiet
Nightlight
plus Low water indicator
Easy to fill
Treated plastic
Cons
Lots of defects reported
White dust produced
---
PureGuardian Ultrasonic Warm and Cool Mist Humidifier
When most other humidifiers are ineffective in your large bedroom, you might need to seek out this two-gallon tank capacity unit from PureGuardian. The giant tank may get heavy when you refill it, but you'll only have to wrangle it to and from the base maybe twice per week. The 120 hours of runtime you could get from this humidifier means not having to think about your humidifier for days at a time. Of course, that's only if you run it on its lowest setting. Choose medium or high, and you're looking at a much shorter runtime – about 20 hours on high.
This humidifier is as quiet as other ultrasonic humidifiers, and it includes a timer. So, you can sleep soundly, and run the humidifier for only as long as you need. To combat any slime or buildup, PureGuardian treats the plastic of the tank with an antimicrobial treatment, but you'll still need to clean it well once per week. White dust is always an issue if you use tap water, so expect it with ultrasonic humidifiers, or use distilled water only. There is a warm mist option, but many people noted that it doesn't come out warm. This unit does come with a three-year warranty, unless you opt for a refurbished unit, in which case, it's only 30 days.
If you need an ultrasonic humidifier that works well in large rooms, this could be the solution for you.
Pros
Quiet
Low water indicator
Three-speed settings
Includes timer
Warm mist option
Treated plastic
Cons
Creates white dust
Runtime is off
---
The Bottom Line
When it comes to finding the right ultrasonic humidifier, you really can't go wrong with any of the PureGuardian units. Most of the people who've purchased these humidifiers love the added moisture in their homes, and they have found that these humidifiers are quieter than they expected.
Whether you're looking for a humidifier to use in a large room in your home, a small room, or several rooms, there's a PureGuardian solution available. Still, the best PureGuardian ultrasonic humidifier winner has to be the Pure Guardian H1175WCA Ultrasonic Cool Mist Humidifier. Set aside the fact that you're getting two in one purchase.
The size of these humidifiers is ideal for most bedroom sizes, and the runtime, even when the high setting is chosen, is long enough to last you a couple of nights, or a full 24 hours before having to refill. This might be the best PureGuardian ultrasonic humidifier based on its moisture output, runtime, and smaller size, in spite of the larger tank capacity.
Last update on 2023-12-06 / Affiliate links / Images from Amazon Product Advertising API