A freezer alarm system is a must if you need to prevent your food from thawing and getting spoiled.
It can notify you if your appliance goes outside of the correct temperature range that you set for it. This can help you take immediate action in such case it needs a repair or adjustment. 
We've looked at the top 8 freezer alarms you should look at. Follow us below for a review of each product and a guide on what you should consider when buying a freezer thermometer.
Comparison Table of The 8 Best Freezer Alarm Monitoring Systems
What is a Freezer Sensor?
A freezer sensor, freezer alarm, or freezer thermometer is a simple device that you place inside your freezer to monitor its temperature and ensure the safety of the food inside it.
Ideally, it sends you an alert when your freezer exceeds the pre-set values.
Just like a hygrometer, some freezer sensors already have a digital display on their own. Others have a separate sensor to be put inside the freezer and an LCD panel for checking the levels outside the freezer. Meanwhile, high-end freezer alarms are compact and can be monitored on your mobile device anywhere you go.
Freezer sensors also vary according to their power source, connectivity, and additional features.
How Can I Monitor My Freezer Remotely?
You can only monitor the temperature of your freezer remotely through a freezer alarm with WiFi or cellular data functionality.
These devices will require you to download an iOS or Android application so you can get updates about your freezer's condition even if you're away.
As long as you have a stable internet connection, you will get alerts if the freezer goes above the normal temperature. It can be through emails, text messages, or app push notifications. Through this, you can easily adjust the temperature before your frozen items get rotten
What's the Ideal Temperature for a Freezer?
The best temperature for a freezer is easy to recall: zero degrees Fahrenheit. According to the FDA, frozen food must be kept in this environmental condition to guarantee food preservation. This is why it's important to choose a freezer alarm whose minimum temperature is below zero.
Are Freezer Alarms Good Value for Money?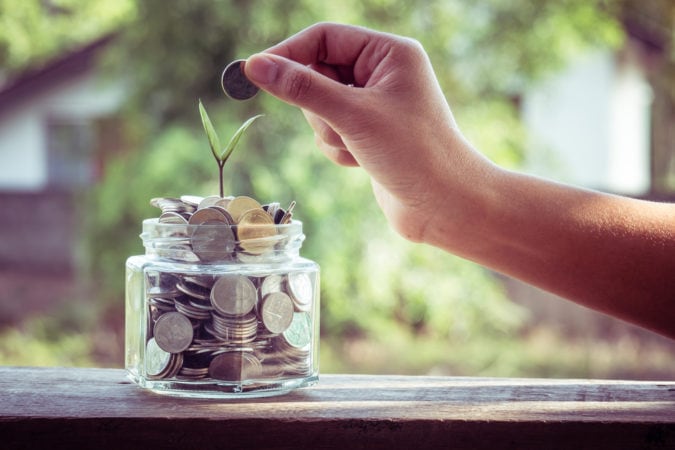 Yes. Freezer alarms are worth the investment, especially for restaurant owners or those who think their appliance is malfunctioning. Most of them are cheap yet useful for your safety. You don't want to prepare rotten meat for dinner just because it wasn't kept in the right conditions.
Freezer alarms are also a good idea if your house is susceptible to power outages, or if you can't properly shut the door of your freezer. These situations can affect the quality of your food, medicines, and other supplies as they get thawed and damaged.
Where Should You Place a Freezer Alarm?
Freezer thermometers should not be too high or too low when being mounted. Rather, they should be placed on the freezer's middle shelf for utmost accuracy in terms of temperature readings.
Are Freezer Alarms Safe?
Freezer alarms are completely safe to put inside your appliance. It won't cause your freezer to malfunction or damage your food.
The materials used in constructing freezer thermometers are non-toxic. The stainless steel, hard plastic, and batteries won't react with the medicines, food, and other frozen goods inside.
Features to Look for When Buying a Wireless Freezer Alarm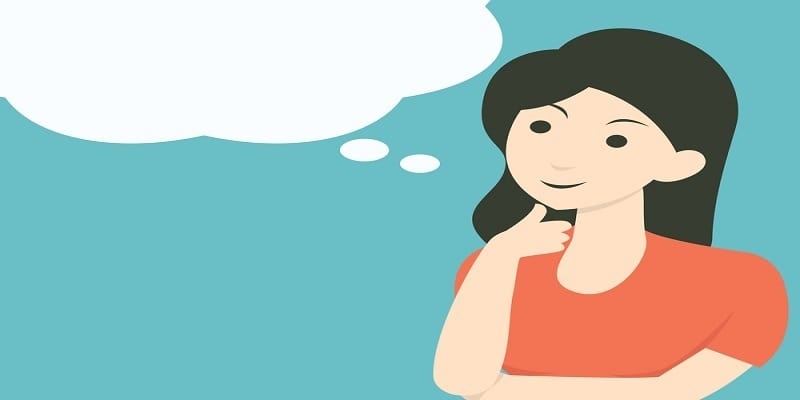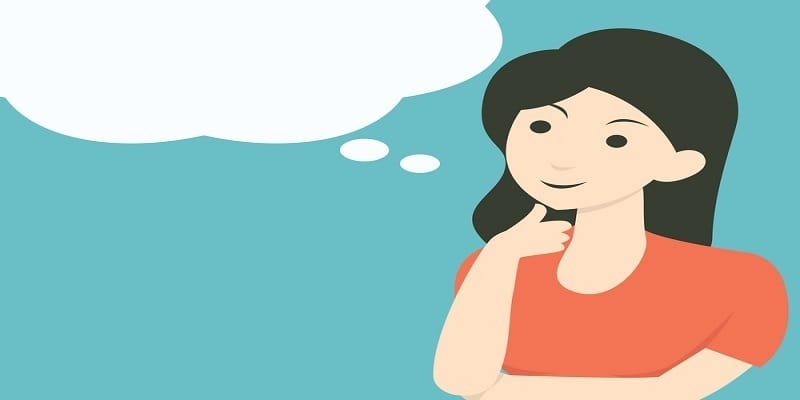 With the different types of freezer alarm systems in the market, it can be tricky to understand what you should actually look for. We've highlighted the important features to consider when buying a freezer thermometer.
Accuracy
This is the most important factor to look for when buying a temperature sensor for your freezer.
No digital thermometer can provide 100% accurate readings, so look for one with the lowest margin of error. This is typically found in the box or user manual of the package. The ideal accuracy rating must be +/- 1-3°F.
Temperature Range
Do not underestimate the value of your thermometer's range of temperature. Freezers can reach extremely low temperatures, so you want your device to continue working in these conditions. Otherwise, you won't be able to protect your food and goodies. The ideal minimum temperature that your sensor should detect is -40 degrees Fahrenheit.
Power source
For living rooms and wine cellars, a thermometer that is powered by a wall outlet might be ideal. But for freezers, battery-powered temperature sensors are more portable and easier to install than wired ones.
Lithium batteries work better than alkaline batteries for maximum performance in freezing environments, although some freezer alarms claim to have a long battery life despite using just alkaline batteries.
Whether it's on the console or mobile application, the temperature sensor should also show the battery levels and notify you if you need to replace them already.
Material
Another important factor to consider is the construction of your freezer alarm. Choose one that is made of hard plastic or stainless steel so that it may endure extremely low temperatures.
It should also have hooks, suction cups, or other tools so you can mount them easily on the freezer.
Remote Monitoring
Freezer thermometers that only offer updates and alerts on the device can be useless if you're always away.
Therefore, you will need a freezer alarm system that updates you through SMS, email, or app push notifications if the temperature of your freezer is beyond the desired levels.
If you are staying at home, get a freezer monitoring system with Bluetooth connectivity so you can track the temperature even if you're in another room. Opt for one with about 75-100 feet of transmission range.
If you're always out and about, a WiFi temperature sensor is ideal. TempStick offers this remote monitoring feature for free, unlike some brands that require subscription payments.
Multi-Purpose
Do you want a thermometer that is specifically made for freezers only? Or will you need to use it on other parts of the house as well?
Some temperature sensors have a temperature range and design that is only for freezers and refrigerators. But TempStick is versatile as it can be used on your greenhouse, baby room, musical instruments, wine cellars, and cigar humidors for remote tracking.
User Interface
You need a freezer thermometer that is easy to understand for first-time users. The device should have a large display without unnecessary values and indicators.
The mobile application must be free from clutter too. The readings must be easy to navigate, along with the graphs and settings.
A good freezer alarm monitoring system must also let you choose between Celsius and Fahrenheit. Easily adjust the normal temperature range and rate of update so you can maximize the gadget's benefits.
Additional Sensor Support
It's not just your freezer that needs monitoring. Your refrigerator also contains food and drinks that are prone to spoilage if the temperature is too high. Your device should support multiple sensors through a console and Smartphone app for convenient management.
Cost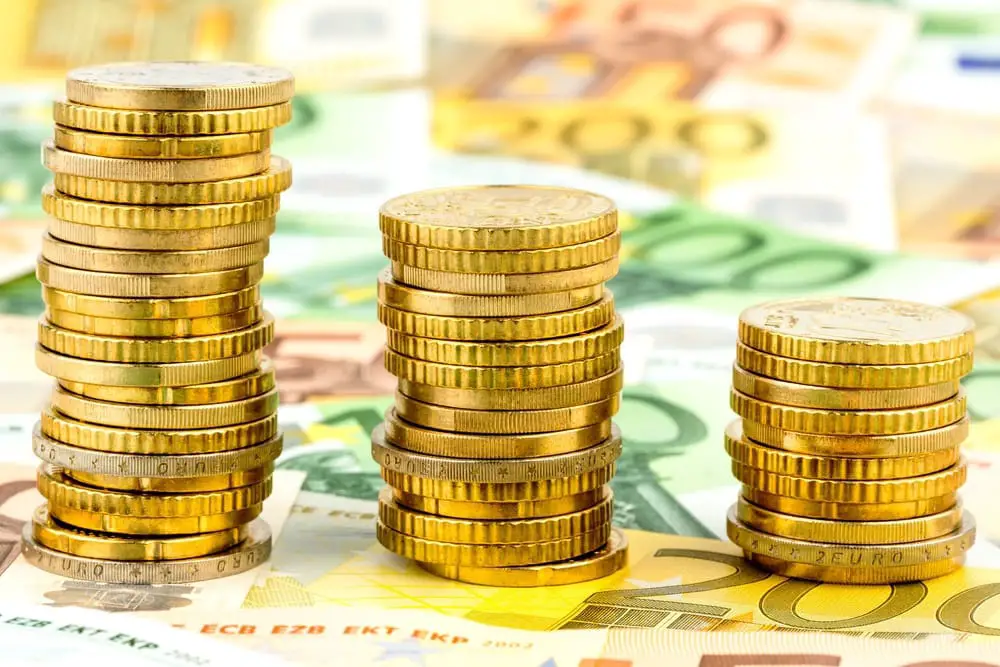 They say you get what you pay for, but this is only partly true. Some products give you more than what your money's worth. Take TempStick for example. At an affordable price with no hidden monthly subscription, you can remotely access the temperature and humidity readings of your freezer. You can also have unlimited storage of all your data.
Data Logging
Choose whether you want to access historical data or not. Some devices, like the TempStick, log unlimited data storage. But some only give you data throughout the day and reset after 24 hours.
Top 8 Freezer Alarm Monitoring Systems Reviews
Now that you know the important factors to consider, it's more convenient to choose the best freezer sensor. Take a look at our review of the 8 best options you can choose from.
1. TempStick WiFi Temperature and Humidity Sensor
TempStick is an American-made freezer monitor that lets you keep track of your freezer wherever you are. We think it's the best remote sensor because it provides reliable and accurate temperature readings.
The wide temperature range is negative 40 degrees Fahrenheit to 140 degrees Fahrenheit, with an accuracy rating of ±0.4 degrees Fahrenheit. The device doesn't have an LCD screen but it has an intuitive smartphone application where you can check the freezer temperature and humidity.
The wireless sensor updates every five minutes to reflect the app. But you can adjust the unit to take readings every 60, 30, 15, and 10 minutes. It will also send freezer temperature alarms in case the range exceeds the normal levels. The notification can be sent through email or text.
The device is easy to set up along with the application. The readings are consistent 24/7, and the temperature matches the updates of professional weather stations.
With TempStick's accuracy and WiFi feature, you're guaranteed that the food in your freezer will never get rotten even if you're away.
PROS
Internet connectivity
Compact design and very lightweight
accurate temperature readings
easy to setup
mobile device application has an intuitive user interface
Detailed history reporting for an unlimited time
Free phone and email support
CONS
Short interval for readings (only five minutes)
No screen display on the sensor
Short battery life, especially if readings are provided more frequently
---
2. YoLink Smart Wireless Temperature and Humidity Sensor 2-Pack
If you want to monitor both your freezer and refrigerator while you're away, YoLink's Smart Wireless Temperature Humidity Sensor is the perfect selection. The wireless thermometer comes with two sensors that connect to a console and a mobile application for actual readings.
This WiFi Temperature Humidity Monitor has a long-range yet low-power system, which means it can cover up to a quarter of a mile without the hub consuming too much power. It's great if your refrigerator or freezer is located in basements or other remote parts of your house. You need AAA Alkaline batteries for them to last up to two years. No need for Lithium Batteries!
You can set customizable temperature alarms through the Smartphone application, so you'll know if the temperature or humidity reaches dangerous levels. There are also historical graphs on the app for you to monitor if the temperature is rising or falling in your freezer.
You may also avail of their IFTT service if you want to connect your YoLink to other devices, like your dehumidifier, humidifier, and exhaust fan.
PROS
Already includes the console for multiple monitoring
Wide temperature range
Dual display methods
Smartphone application is easy to understand
CONS
Expensive
No audio alarm sound
Inaccurate readings at times
---
3. YoLink Smart Wireless Temperature & Humidity Sensor
If you're worried that your temperature and humidity sensor might not work in extremely low temperatures like your freezer, YoLink won't let you down. It has a very wide range for its temperature readings, making it reliable for chilly places. It's also best if you don't need to get the 2-pack product for multiple monitoring.
YoLink lets you remotely check on the temperature and humidity of your space through their application, which is available on iOS and Android. You can also automatically turn a humidifier, dehumidifier, or exhaust fan on or off using it.
However, you need to get the YoLink Hub for the app to work. It's the central controller for your multiple sensors that connect to your device, the internet, and cloud service. If you don't need the remote monitoring feature, then you can just check the temperature and humidity on the digital display screen.
You can also create customized alerts, so you'll get emails and app push notifications if your freezer gets too hot or cold.
Installation is easy. You can place multiple sensors around the house to monitor the temperature and humidity levels at once. Maintaining the device is also convenient since it has a two-year battery life, thanks to its LoRa-based low-power wireless technology.
PROS
Wide temperature range
Responsive customer service
Smartphone application is easy to understand
CONS
Does not support Alexa
Inaccurate readings at times
Purchase the Hub separately for remote monitoring
No audio alarm sound
---
4. AcuRite Digital Wireless Fridge and Freezer Thermometer 00986M
AcuRite is the perfect choice for anyone who's just looking to monitor both the refrigerator and freezer. Unlike the other temperature sensors in this list, this one is made specifically to detect refrigerator temperatures. It's not recommended to be put in wine cellars, the baby room, and the living room.
The set comes with two sensors, one for the refrigerator and another for the freezer. One amazing feature is that it will send you both a visual and audible alarm if the temperature exceeds the safe levels. We also like that it has a quick update rate of 90 seconds.
The accurate probe is paired with the LCD panel with a remote range of 75 feet or 23 meters. This means you can check the temperature through the display without having to open your fridge or freezer. You can also read it anywhere as long as you place the console within range.
You can count on AcuRite 00986 to keep your frozen food safe and fresh. You'll also experience a hassle-free installation, along with a simple design and buttons for customizable sensor alarms.
PROS
Offer audible and visual alert
Quick and automatic update
Multiple installation options through its suction cups
Keeps high and low records of temperature
CONS
Alkaline batteries not included
Cannot be used on other areas of the house
Limited transmission range between the sensor and LCD.
---
5. AMIR Refrigerator Thermometer
The Amir Refrigerator thermometer is ideal to keep your food and drinks safe inside your fridge. Its most notable feature is that the package includes two remote sensors for indoor and outdoor accuracy readings.
It has a huge LCD display to make the digits more readable even if you're viewing them from a distance. Another convenient feature is its dual progress display which quickly sends an audio signal if it goes beyond your pre-set range of maximum and minimum temperature.
The indoor thermometer's range is much smaller than the outdoor thermometer. Both have a high accuracy at 2 degrees Fahrenheit.
Amir also offers multiple ways for you to install the sensor. You can let it stand on a table, hang it on the wall, or magnetize it on the refrigerator. It also has a wide transmission range of 100 meters.
This set of battery-run devices needs a total of 6 AA batteries.
PROS
Two sensors for two kinds of temperature
Accurate sensor readings
Large LCD screen
extended transmission range
CONS
Not as compact as other sensors
Walls limit the transmission range of sensors
Batteries not included
---
6. AcuRite Digital Wireless Fridge and Freezer Thermometer with Alarm 00515M
AcuRite 00515M is a simple thermometer that is suitable for all homeowners. The package includes two digital sensors for your freezer and fridge.
Like other freezer thermometers, it comes with a digital console that wirelessly provides temperature readings of up to 75 feet. This transmission range depends on the location of the sensor and obstructions in your space.
The display unit has a stainless-steel finish that looks contemporary and aesthetically pleasing. The material makes the monitor sturdy, so you don't have to worry if you accidentally drop it. You can also position it in different ways since it's magnetized, wall-mountable, or can stand upright for tabletop use.
It's an audiovisual refrigerator freezer alarm that gives alarm notifications when the freezer drops or exceeds the maximum range. Once you see or hear this signal, you can check what's wrong with your fridge or freezer and adjust its temperature back to normal.
One downside of AcuRite is that it can only keep your high and low records for 24 hours since it does not feature a cloud connection. Unlike TempStick, it's not a WiFi freezer alarm that sends you alerts through your mobile device while you're away.
Overall, this AcuRite model is a basic and affordable freezer alarm that will guarantee the safety of your food and goodies inside the refrigerator.
PROS
Quick refresh rate
Modern design
Displays high and low records
Has programmable alarm function alerts
affordable
CONS
Inaccurate wireless range
Data storage is limited to the past 24 hours only
No remote reporting functionality
Does not support additional sensors
---
7. Iapsales Refrigerator Freezer Thermometer Alarm
This wired thermometer with alarm by Iapsales has a simple yet clean design. Its LCD screen is 5/8 inches to make the numbers readable. It also features a two-alarm setup for maximum and minimum values, meaning it will ring if the numbers reach these levels.
The affordable device has a broad temperature range of -58° to 158°F compared to other high-end thermometers.
The sensor has buttons for alarm adjustments and can be programmed at a 1-degree increment. You can also choose between Celsius and Fahrenheit.
This waterproof temperature probe is made of stainless steel, so it won't corrode over time. It's powered by an AAA battery with a long wire for easy installation.
Various customer reviews have shared their experience of frost freezing around the wire, although we don't think it's a dealbreaker. The brand also promises 30 30-day of money-back guarantee in case you're not satisfied with Iapsales.
PROS
Longer battery life than expected
Saves energy consumption
Long shelf life
Compact design
Affordable
CONS
Complaint of wire dysfunction, especially when opening or closing the refrigerator or freezer
Frost freezing
---
8. Inkbird Smart Thermometer
Inkbird Smart Thermometer is an affordable option for anyone who wants to view the temperature recordings of their freezer from a phone. It features Bluetooth connectivity so you can monitor it even if you're 98 feet away from the sensor.
Like other smartphone-enabled temperature monitors, you have to download an application for updates, alerts, graphs, and data storage.
At a very small size, the device can detect the temperature from every 10 seconds to 30 minutes. And the app can store these readings for 20 days.
Another cool app feature is its ability to monitor multiple sensors at a time. Perhaps you want to check the temperature of your refrigerator, aquarium, greenhouse, and wine cellar too. What's more, one sensor can be connected to multiple mobile devices so that everyone in the house can stay updated.
The indoor thermometer has a short battery life of 3-6 months. But it's not a dealbreaker. At least you don't need to charge it from time to time.
PROS
Compact design
Accurate reading for temperature
Wide Bluetooth range of 98 feet
Can be self-calibrated through the smartphone
CONS
No digital display screen
No WiFi connectivity for remote monitoring
No power option
No humidity readings
Short battery life
---
In Conclusion
It's always a great idea to start investing in a freezer alarm monitoring system so that your frozen goods remain consumable for a long time.
There's no perfect freezer alarm sensor, but TempStick is the closest you can get to perfection! YoLink is also worth commending for its multiple-sensor functionality.
We highly recommend TempStick to anyone who needs to remotely monitor their freezer. Its smartphone application is more intuitive than YoLink, and it gives more reliable data wherever you are. Compared to other WiFi thermometers, it also offers unlimited storage for historical data.
Most importantly, TempStick is wireless. It doesn't have inconvenient cords that are prone to freezing like Iapsales, and it has a longer battery life than other cordless thermometers.
Overall, TempStick has all the features we're looking for in a freezer temperature monitor, including multi-functionality, accuracy, and a wide temperature range.
Last update on 2023-12-06 / Affiliate links / Images from Amazon Product Advertising API