Do you suffer from damp or mold in your basement? Is there always a lingering smell which makes your whole basement feel unclean? Have you noticed mold spots on your carpet or soft furnishings?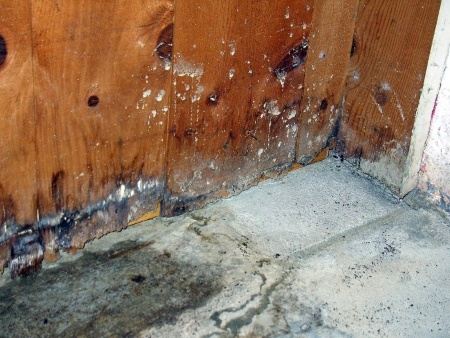 But this comparison guide sets out the best basement dehumidifier systems for your home and makes the choice an easy one. We look at good quality products that are highly rated to make sure you get the best dehumidifier for your basement.
Top 5 Basement Dehumidifier Comparisons
IMAGE
Brand
DETAILS
​​​Frigidaire FFAD7033R1


Operates in 41 degrees

Auto shut off

1-year warranty

CHECK THE PRICE

​​​Ivation 70 Pint


Works in spaces up to 4,500 square foot

Auto defrost function

No specific warranty

CHECK THE PRICE

​​​Keystone Energy Star 95 Pt.


Dehumidifies a room up to 6,000 square feet

Automatic shut off

1-year warranty

CHECK THE PRICE

​​​Honeywell 70-Pint


Operates down to 41 degrees

Digital humidistat control with automatic sensor

2-year warranty

CHECK THE PRICE

​​​Danby DDR60A2GP 60-Pint


Designed for smaller basement

Electronic controls

2-year warranty

CHECK THE PRICE
Causes Of Dampness In Your Basement
Dampness and mold growth in basements is a common problem but unfortunately is one that is often misunderstood and not treated in the right way. The first thing you need to do is work out why your basement is damp – where is the water coming from? If it is something as simple as a leak or a blown seal in double glazing, then sometimes a quick repair is all you need.
Humidity
But for most homes excess humidity in a basement is as a result of either humid air coming into the basement and condensing in the cooler atmosphere or on cold surfaces like metal or too much moisture internally from wet clothes, cooking or even bathrooms.
What To Look For
Once you know what is causing your excess humidity, you can start looking for the best dehumidifier for basement mold. A humidity level above 50% is generally a sign you need to reduce the moisture.
Choosing The Right Dehumidifier For Your Basement
So what do you need to look for when you're searching for the best basement dehumidifier? There are so many makes and models out there that all have different settings, capacities and claims. Basement dehumidifier reviews can be confusing, so here are a few things to bear in mind when you are looking for a new unit.
Assess Your Room
The most important thing to do when you are buying a dehumidifier for your basement is look at the temperature of the room. A lot of people don't realise that most dehumidifiers are only capable of working at 65 degrees or above. Any lower than that, and you risk the metal coils of the dehumidifier icing up as the water hits them which will stop your unit working.
There are specific low-temperature dehumidifiers which work well in basements. Check the top temperature the dehumidifier can work well at and compare it to the temperature in your room.
Capacity
Capacity is one of the easiest things to work out. Look at the size of your basement and then calculate how much capacity and power your dehumidifier will need. Dehumidifiers are rated by their pint capacity per day and you should choose a unit with a higher capacity if you have a large basement. Using a hygrometer, a tool that measures air temperature and humidity, will give you a good idea of how humid your room is as well as telling you what the current temperature is.
Measure
Knowing the size of your room in cubic feet is also useful. This will tell you how much air in the room you need to dehumidify. Read here for more information on sizing.
Extras
Added extras, some top quality models of dehumidifiers come with digital humidity readout with a 24-hour timer and control lock. This makes it even easier to control the level of humidity in your room and adjust it as you need to the recommended basement dehumidifier setting.
Review Frigidaire FAD704DWD 70-pint Dehumidifier
Efficiency
As energy prices get more and more expensive, looking at how efficient your basement dehumidifier is also important. Most good units come with an energy efficiency rating and to get the best energy efficient basement dehumidifier you should judge the rating against the Energy Star website.
Portables
For portable units, make sure you've got a clear space as near to the centre of the room as you can. This will make sure the dehumidifier is working to clear your entire room.
Other Things You Can Do
As mentioned above, fixing problems in your home like leaking windows or clogged gutters, can also help to reduce the humidity in your basement. By tackling these small tasks and making your basement more watertight you will reduce the work a dehumidifier has to do and make it work more efficiently – drying out your home quicker.
Noise
Dehumidifiers can be noisy but in a basement this isn't usually a problem as most spaces are used for storage or laundry. But if you are converting your basement into somewhere you will spend time, such as a workshop or lounge area, it is worth making sure you pick a unit with a lower noise output.
Options
You can scour the internet for the best basement dehumidifier reviews, or you can check out these five top rated products in the category that I've taken the liberty of rounding up for you.
Top Rated Basement Dehumidifier Reviews
Frigidaire FFAD7033R1 Energy Star Dehumidifier with Effortless Humidity Control, 70 pint
Operates in 41 degrees
Energy star rated
13.1
Pint tank
Auto shut off
One-year warranty
Click For Price
This dehumidifier eliminates bacteria in the air as well as protecting your home from excess moisture and the damage it can cause. The dehumidifier, by Frigidaire, will remove 70 pints a day from the air and will work continuously if it is hooked up to a drain.
The portable design has a top handle as well as grab points on the side for easy move ability. The whole dehumidifier is on castors so it can be wheeled from room to room. It's Energy Star rating means not only will it eliminate breathing difficulties and health problems caused by excess moisture but it also saves money on energy bills.
Electronic controls give you an accurate reading of the current level of humidity in the room you are trying to dehumidify and there is a 24 hour on off timer for convenience. The pull out tank has a splash guard as well as an auto shut off to stop your dehumidifier overflowing.
Pros
Continuous operation possible
Splash guard on water tank
Cons
Manual setting on humidistat
Weighs 47 pounds
---
Ivation 70 Pint Dehumidifier – Large Capacity
Works in spaces up to 4,500 square foot
1.3-gallon water reservoir
Digital display shows humidistat, fan speed, timer, filter
Auto defrost function
No specific warranty
Click For Price
This powerful dehumidifier is best for basements that are larger than average. It is able to take 70 pints of water from the air in a day in an area up to 4,500 square feet. The makers, Ivation, boast it has simple operation which means you can simply connect it to the power and select settings to suit your room.
Although this model is used in high capacity areas, at 40 pounds it is relatively small and compact. It is portable and has smooth-rolling castors to make it easy to move and a six-foot power cord means you can move it around your basement without worrying about extension leads.
The user friendly display shows the status of the water reservoir as well as how well your filter is operating so you can check everything is in good working order without having to manually disassemble the unit. It has two fan speeds – regular or turbo – which means you can boost the dehumidifying power if you find your room has suddenly become damp.
The 24-hour timer and auto shut off are also excellent features that mean you can use your dehumidifier when you are away without the worry of it overflowing. This means you can return from your vacation knowing that your basement has remained dry.
Pros
Compact design
Two fan speeds
Cons
Only suitable for rooms up to 4,500 square feet
Humidistat not automatic
---
Keystone Energy Star 95 Pt. Dehumidifier
Dehumidifies a room up to 6,000 square feet
95 pints a day capacity
2.6-gallon water bucket
Automatic shut off
One-year warranty
Click For Price
The Keystone dehumidifier is a unit suitable for a large room. The system can take 95 pints of moisture from the air a day in a room of up to 6,000 square feet. One of the plus points of this model is the built in pump which allows the unit to discharge unit upward. This is a useful feature if you are unable to mount your dehumidifier in an elevated position and gives you more flexibility.
Electronic controls with an LED display show a 24-hour timer, water level indicator and a full bucket alert system. For peace of mind, the dehumidifier will automatically shut off when the water level in the reservoir reaches the 2.6-gallon limit. An easy to remove dust filter is also fitted with an alert to warn you of blockages or dust build up. Another feature of the Keystone dehumidifier is the auto restart function which saves your settings and kicks in after a power cut – ensuring your home will be kept moisture free even if the power goes out for a few hours.
Pros
Can dehumidify rooms up to 6,000 square feet
Restart function
Cons
Weighs more than 60 pounds
Emits warm air
---
Honeywell 70-Pint Energy Star Portable Dehumidifier
Dehumidifies medium-sized rooms
Digital humidistat control with automatic sensor
LED display
Operates down to 41 degrees
Two-year warranty
Click For Price
This dehumidifier is best suited to medium size basements. The 70-pint dehumidifier can remove up to 50 pints of moisture from the air per day. This unit has a built in digital humidistat control system which automatically takes readings from your basement and activates when it senses the humidity has reached above a preset level. This makes sure the humidity in your room is maintained at a comfortable level without needing the unit in continuous operation.
The water reservoir has an attached ergonomic handle which makes emptying it easier and the dehumidifier has a water level indicator on the front and automatic shut off system when the water bucket is full.
As well as a separate water reservoir, the dehumidifier comes with the option to set it up for continuous draining. Using a standard garden hose, you can hook the unit up to a nearby drain and take water directly from your home.
This dehumidifier is designed to be portable – weighing 43 pounds and with wheels attached.
Pros
Automatic humidistat control
Can be used with water reservoir or hose
Cons
Difficult to remove bucket
---
Danby DDR60A2GP 60-Pint Dehumidifier
Designed for smaller basements
Weight 44.1 pounds
Electronic controls
Energy Star compliant
Two-year warranty
Click For Price
The Danby basement dehumidifier is designed for a smaller basement of up to 3,600 square feet. This model has environmentally-friendly R134 refrigerant and is Energy Star compliant making it a very eco-friendly model. The entire unit is mounted on wheels to make it easy to move from room to room and it comes with a seven-foot hose to lead to a drain for water disposal.
Pros
Eco-friendly
Easy to manoeuvre
Cons
Difficult to use water bucket
Not as durable
---
Conclusion
The clear winner of the basement dehumidifier reviews is the Keystone 95 Pt. Dehumidifier. With its huge range of added extras, it is set apart from the rest. This unit can dehumidify a room up to 6,000 square feet and takes 95 pints of moisture from the air every day. It comes with an automatic shut off system which stops the unit when the water bucket is full but it can also be connected to a hose and the built in pump will make sure water is drained away quickly and easily.For a basement, this is a powerful unit and it has the added bonus of an automatic restart function. This means if you don't venture into the basement frequently you won't have to keep checking it is still operating after a power cut.It operates in low temperatures which makes it ideal for a basement environment and the easy to remove dust filter will make sure you can continue to maintain your dehumidifier system easily. It is for these reasons that the Keystone is the recommended basement dehumidifier.
​