Are you finding moisture and excess humidity levels in your crawl space? If your crawl spaces aren't vented or even if it has a vent you could see condensation build up.
Particularly if you live in a warmer climate, hot air underneath your home can cause moisture when it hits the air conditioning in your home.
Dampness can damage your property as well as cause an unpleasant living environment or even make members of your family who suffer from allergies suffer from breathing problems or reactions.
Trying to find the best crawl space dehumidifier can be difficult. Working out what size you want and which model will perform the best in your environment could mean you have to trawl through loads of crawl space dehumidifier reviews.
But we've put together this comparison guide to give you the ultimate answer and tell you what the best dehumidifier for your crawl space is.
Read on through these rated products to make the right choice for your home and get the best crawl space dehumidifier.
5 Best Dehumidifiers for Crawl Space Comparisons
How Do Dehumidifiers Work?
Dehumidifiers do exactly what their name suggests. They extract moisture from the air and dry out your home, garage, or crawl space.
A dehumidifier works by pulling air in through a vent and passing it over cold metal coils. This means the water in the air condenses and is either collected in a bucket or drained away.
Different Types of Crawl Space Dehumidifiers
There are several different makes and models of quality dehumidifiers for your crawl space but they generally fall into three main categories.
The most common type of dehumidifier is a basic model that collects water in a bucket. These buckets come in a range of sizes and will need to be emptied regularly.
This can be difficult if your dehumidifier is in a crawl space as access may not be that easy.
The second type of dehumidifier uses a gravitational force to run the water down a hose and into a drain.
This is a great idea for your crawl space as you don't need to worry about getting into the dehumidifier to empty it – it just empties itself!
The downside is you will have to make sure a drain is nearby and the dehumidifier is higher than the drain so gravity can do its work.
Lastly, a dehumidifier unit can also be fitted with a drain hose and a pump. These systems can drain water away upwards, sideways, and downwards.
This is particularly useful if your dehumidifier is to be installed further away from a drain and the water will need to be pushed along the hose – either vertically or horizontally.
The downside is these units do tend to be more expensive but the convenience you get from anywhere installation and no bucket to empty will more than make up for the investment.
Advantages and Benefits of the Best Crawl Space Dehumidifier
Some people may use vent fans in their crawl space which will provide a good level of air circulation.
However, some people may not realize that these fans can actually cause excess moisture. If you live in a hot country, you will more than likely have an air conditioning system in your home.
Whether this is active in the crawl space or not, the air in your crawl space will be cooler than outside – even if only by a few degrees.
If you use a fan to circulate air, you will be bringing hot air from outside. When this hits the colder air inside it causes condensation and then builds up moisture.
The benefit of using a top-quality crawl space dehumidifier is that you will have total peace of mind as it will actually remove the water from the air rather than just circulate it around.
Dehumidifiers can also work at lower temperatures and have several added settings that can help you keep the exact humidity you want and additional settings (which we explore next) will give you added benefits.
Things to Look For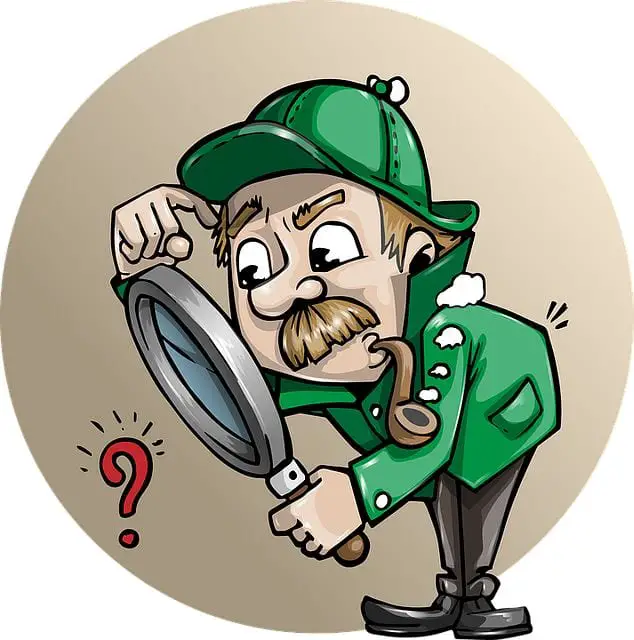 In a crawl space, temperatures at certain times of the year can get below 30 degrees – the optimum operating temperature for a dehumidifier.
When choosing the best crawl space dehumidifier, a good thing to look for is a good quality dehumidifier that operates at lower temperatures.
This ensures that it will stay working as it should even when the seasons change and the temperatures decrease.
Some models work at 20 degrees which is around the temperature you should be looking for.
Another added option is a de-icing feature. If you know your crawl space gets colder than 20 degrees, you can run the risk of your dehumidifier coils icing over when the mercury drops.
This special gas means the dehumidifier will continue to work even if it is very cold and when you are making your comparison between products this is something to bear in mind.
Humidistats are also a great added extra. These clever little additions can actually measure the humidity in a room and make sure the dehumidifier manages the moisture to make sure humidity stays at the optimum level.
Best Way to Use Your Dehumidifier
The best dehumidifier for crawl space is used when it is placed centrally in the space. This way it can operate at its best and draw moisture evenly from the space.
You want to install your unit at least six inches away from any wall, ceiling, or floor. The air intake vent needs to be unblocked and able to easily take in the air.
Before setting up your dehumidifier, you should vacuum and remove as much dust and debris from the crawl space as possible.
This reduces the risk of blockages in the vent which could stop your unit from working efficiently and in the worst case it could burn out the motor.
Top 5 Crawl Space Dehumidifier Reviews
Dri-Eaz F413 Revolution LGR Dehumidifier
This compact dehumidifier (from Amazon) made by Dri-Eze may look small but it packs a punch. It will remove 80 pints a day from a crawl space the size of 7,000 square feet – the average size of a home.
It has a weight of only 61 pounds and is 12.5×21.5×12.5 inches in size.
Pros
Good at dehumidifying the air
Can be set to cycle on and off rather than operating continuously
Compact and easy to store
Cons
Bad at water disposal
Only works above 70F which can cause it to freeze up if your crawl space drops below this temperature
Water can leak
---
AlorAir Basement / Crawlspace Dehumidifiers
This small AlorAir dehumidifier (from Amazon) can remove up to 55 pints of water a day and is best suited for small spaces up to 1,300 square feet.
This unit is ideal for basements, cellars, and storage areas as it will stop damp and bacteria growth. It has a timer and an automatic shut off which stops it from working when it becomes full.
Pros
Automatic shut off when water collection bucket is full
Efficient as it is Energy Star listed
Works in low temperatures – one to 40 degrees
Cons
Water collection bucket which will need to be emptied regularly
Only works in small spaces
Small water removal
---
Ideal-Air 700836 Commercial Grade Dehumidifier
This commercial-grade dehumidifier takes up to 100 pints of moisture from the air every day. It has a single-speed fan and a removable, washable filter.
It has a heavy-duty compressor as well as a powder-coated metal unit which is durable. An easy-to-read digital display gives you temperature and humidity readings.
Pros
Continuous drainage capability
Automatically shuts off when the water collection reservoir is full
Automatic restart function
Cons
Only operates down to 45 degrees F
Needs to be used with surge protection
The large and heavy design
---
Keystone Energy Star 95 Pt. Dehumidifier
This dehumidifier can remove 95 pints a day with a built-in pump as well as a 2.6-gallon water collection tank. The built-in pump can push water upwards so you can install it in a lower position than the drain. This unit also gives you peace of mind as it has an alarm and automatic shut-off when the water bucket is full.
Pros
Works in a large area (6,000 square feet)
Transparent water collection tank with water level indicator
Built-in pump that can drain water upwards
Cons
Large design
Heavy unit
Using a wider hose means you can't use the pump feature
---
Honeywell DR90A2000 Truedry DR90 Whole House Dehumidifier
This dehumidifier by Honeywell is Energy Star-rated rated so you can be sure it will not cost you too much money on your energy bills.
It has an anti-corrosion coating on the coils and has a small footprint which means it won't take up much space in your crawl space.
Pros
Energy Star rated
Most efficient in the industry
Small, compact design
Cons
Noisy operation
Doesn't have a built-in humidistat
Heavy (90 pounds)
---
Conclusion
So, the clear winner of the comparison chart has to be the AlorAir Basement / Crawlspace Dehumidifiers.
The 55-pint model is compact and removes moisture from spaces up to 1,300 square feet which should suit an average-sized crawl space.
The compact design won't take up much space and it has been listed as an ideal option for basements, cellars, and storage spaces.
It also come in larger models if you need it to remove more humidity from your crawl space.
What makes this model the best crawl space dehumidifier is not only the top-quality design but the fact it can operate in very low temperatures.
If your property's crawl space does see low temperatures, then you can rest assured this unit will still operate efficiently without the temperature needing to be high.
For added peace of mind, and ease of use when you are away on vacation or unable to get home, it has a timer and an automatic shut off which stops the dehumidifier from working when it becomes full.
The compact design makes installation easy and the dehumidifier can be fitted into the center of a crawl space, no matter how small, and ensure it has adequate space all the way around it and in front of the vent to prevent it from becoming blocked.
So if you're looking for the best crawl space dehumidifier, then look no further.
The AlorAir Basement / Crawl Space Dehumidifier is the best in its class and should ensure your crawl space is damp and mold-free – while also saving you money on energy bills!
If you found this article helpful or had any questions, feel free to comment and share below!
Last update on 2023-09-28 / Affiliate links / Images from Amazon Product Advertising API