Most weather stations look like ancient relics with their old sensors and consoles. But since the Nielsen-Kellerman acquisition, Ambient Weather has been making drastic changes with its equipment. The first model under this new ownership is the WS-5000 Ultrasonic Weather Station.
But does the functionality of the WS-5000 match its fashionability? Are all the new features right for your needs? Let's take a look with my Ambient Weather WS-5000 review. 
About the Ambient Weather WS-5000
Weather stations made by Ambient Weather have always been reliable and worth the purchase, although there's always a need for improvement.
The Ambient Weather WS-5000 Ultrasonic Smart Weather Station (from Amazon) is the companies most modern-looking weather tool. 
The package includes the following:
Ultrasonic sensor array.
Rain cup or gauge.
Indoor/outdoor temperature sensors with hygrometer sensors and barometer sensors.
TFT Full Color LCD.
Previous models like the Ambient model, WS-2902, perform as nicely as the Davis Vantage Vue. Davis Instruments offers smart home connectivity, but many complain about its dated console. The newest Ambient WS-5000 has made a massive improvement with its full-color LCD screen.
Gone is the combination of cups and vane since the WS-5000 now uses a sonic anemometer for more accuracy. The ultrasonic wind sensor is more sensitive to wind speed and direction. It also obtains data faster than the traditional anemometer and wind vane. 
The Smart Weather Station from Ambient Weather is easy to assemble and is upgradable. It's perfect for home, agricultural, and industrial applications. 
PROS
Modern sensor suite with an option for additional sensors.
Compatible with Alexa, IFTTT, Google Assistant, and other smart home services.
Modern LCD console with wide viewing angle.
The setup process is easy.
Has an indoor temperature sensor.
Words with smart home devices.
Can detect airborne pollutants.
CONS
Cumbersome console setup process. 
Reported to have a wonky barometer.
Sometimes gives inaccurate readings.
Ambient Weather WS-5000 vs. WS-2000 vs. WS-2902C
The Ambient Weather WS-5000 station and earlier models like the WS-2000 look almost the same. They are also compatible with most additional sensors from the brand. But WS-5000 wins in terms of accuracy and update frequency. 
Ambient Ultrasonic now has a separate wireless rain gauge, compared to earlier models like the WS-2000 and WS-2902C. It makes rainfall readings more accurate due to multiple placement options. Some place the rain collector near the ground, but I recommend installing it at eye level. 
The anemometer of the WS-5000 is more reliable than the WS-2000's traditional cup and vane. The older model has a 10% margin of error, making wind speed readings less precise. It may have a higher maximum speed of 100mph, but this value rarely occurs. 
WS-5000's maximum speed is 89mph within one mph. Its margin of error is only 5%, which is two times lower than WS-2000. Both previous models WS-2902C and WS-2000 update the console every 16 seconds, whereas WS-5000 refreshes every 4.9 seconds. That's more than three times faster! And it makes WS-5000 a runner-up of the Davis Vantage Pro 2.  
What to Look For When Buying a Weather Station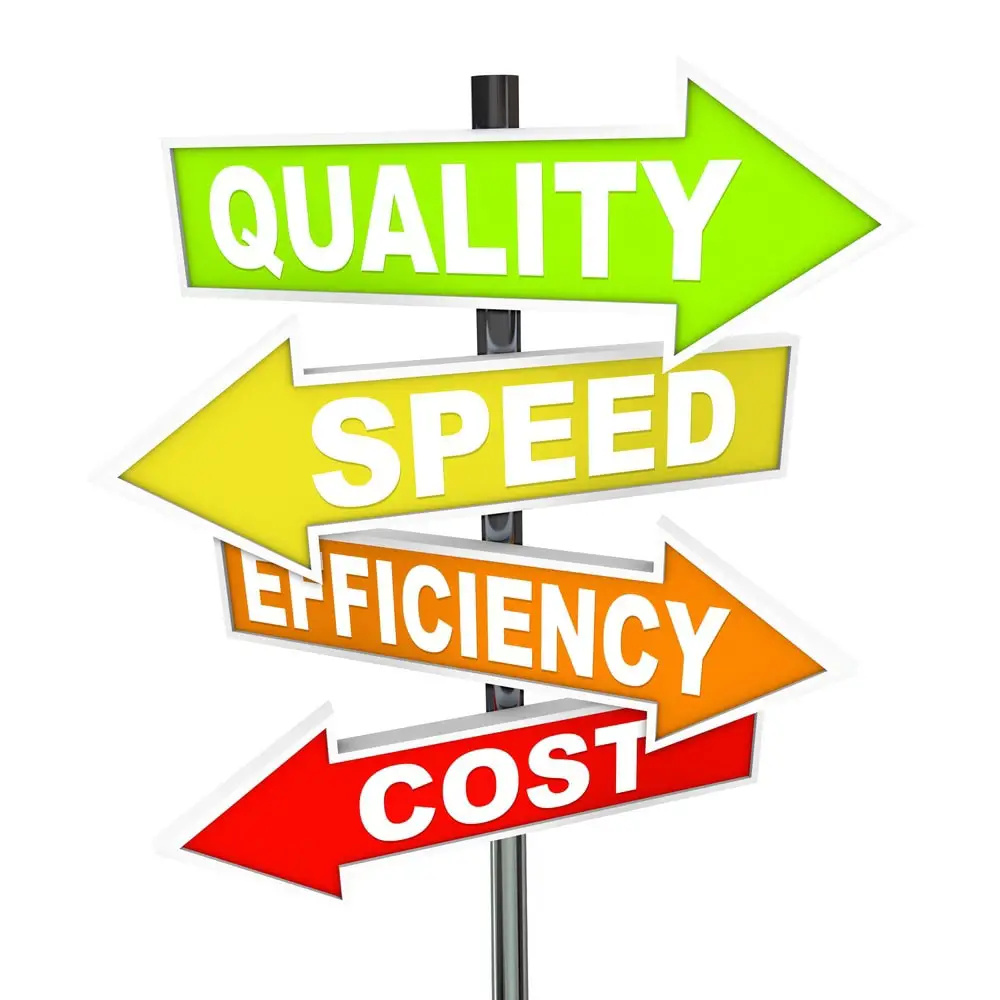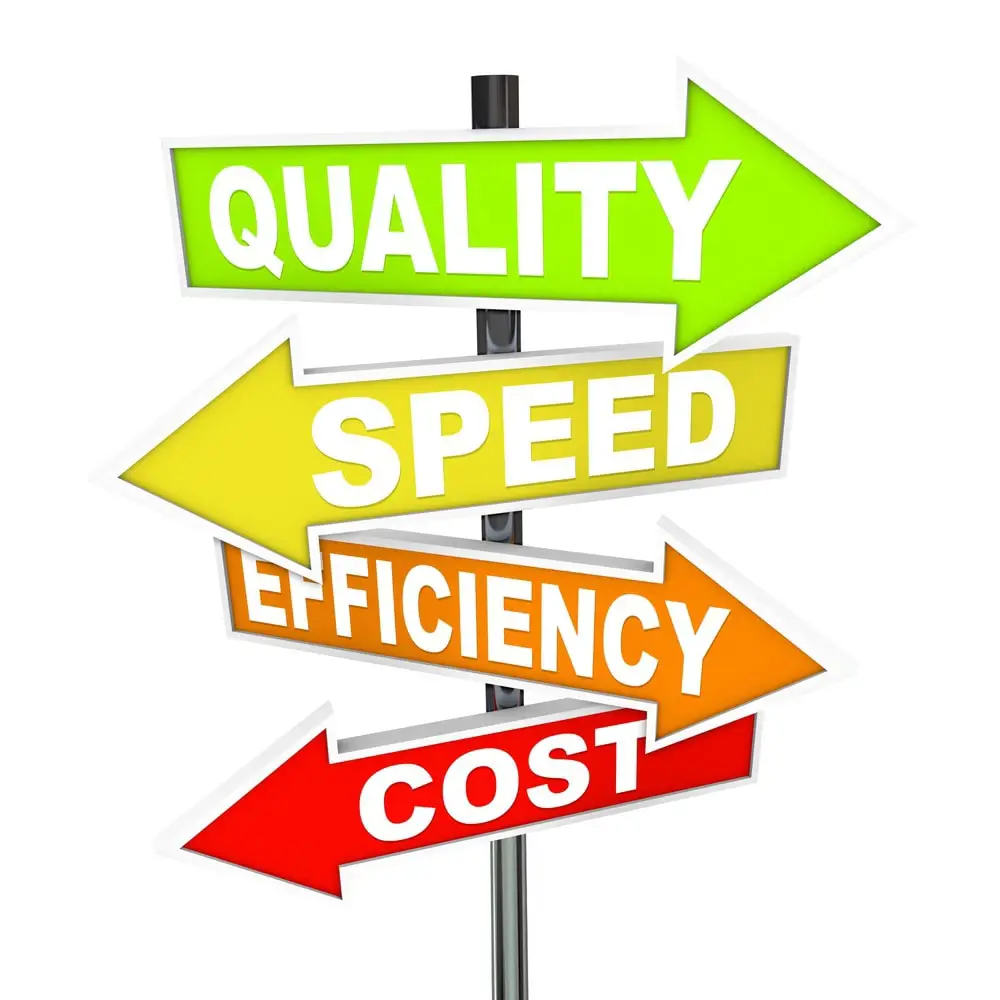 The WS-5000 Ultrasonic may be a major upgrade over other weather station brands. But ask yourself these questions before buying the sensor suite.
What Measurements Do I Need?
The simplest weather station models include indoor and outdoor thermometers, hygrometer sensor, a barometer sensor, a light sensor, and an anemometer. If you want to measure other variables with optional sensors, go for a complete or upgradable weather sensor.
Advanced units of this weather station advisor have wind vanes, a rain gauge, solar sensor, and dew point sensors. These measurements are essential if you have crops to grow or if you use the station to teach. Professional weather stations should meet meteorological standards for industrial use. 
What is My Budget?
As with other devices, a weather station can be expensive. Consider what you need in a weather instrument and see which ones fit your budget. You can compromise a few features for a cheap unit, but nothing compares to the dependability of a premium station.
Some low-cost weather stations do not offer various readings, but they may suffice if you only need basic information. I also don't recommend getting a complete weather station for beginners. Instead, purchase a basic yet upgradable model. 
How Much Accuracy Do I Need?
Accuracy refers to how close the weather readings are to the actual measurements. Go for a weather station with a low margin of error, especially on variables you need to observe. 
The update interval also affects the accuracy of your values. The numbers presented on your console may be a few seconds late, therefore giving you the wrong readings. Ideally, weather stations should update every 2-30 seconds. 
Other factors that affect the accuracy include the range, resolution, and placement. Getting an all-in-one sensor means compromising the height of your anemometer.
Ambient Weather WS-5000 Ultrasonic Smart Weather Station
COMPLETE WEATHER STATION: (1) Ultrasonic Sensor Array, (1) Rain Cup, (1) Indoor/Outdoor Thermo-hygrometer-barometer, and (1) TFT Full Color LCD Display
ALL-IN-ONE SENSOR ARRAY: No moving parts, fast and easy set-up, and real-time updates to weather conditions every five seconds
Is there a Software?
During these times, a weather station with internet connectivity is a no-brainer. You should be able to import, store, and share data on third-party platforms like Weather Underground or WeatherCloud. This will allow you to analyze the reports more efficiently.
But weather station brands with their cloud service are a better choice. You can remotely monitor the weather on your smartphone and receive alerts on dangerous measurements. 
Some weather stations also support smart home connectivity. Connect it with other smart devices and use Amazon Alexa for voice commands. 
How Long do Ambient Weather Stations Last?
Ambient Weather stations' service life depends on environmental conditions and care. You can expect your weather station to live approximately 1 to 10 years before getting a new sensor array. 
The most challenging environmental factor that affects your device is salt air. It makes your weather station rust and stops working after 1 to three years. Tropical storms and hurricanes can also affect the performance of your weather station. 
But Ambient Weather stations offer one one-year warranty. You may return defective items to Ambient within 30 days of buying or replacement within one year. 
Ultrasonic Sensor Array
The Ambient WS-5000 Home Weather Station is a complete weather station that provides accurate measurements, thanks to its thermo-hygrometer radiation shield. You can get hyper-local weather reports from this high-end professional weather station brand. 
The ultrasonic weather station also features a solar panel for its power source and a bubble level for plumb installation. It connects to the console with a 1000-feet wireless transmission range, although it's usually 300 feet in most situations.
The components and sensors in the standard sensor suite include:
Ultrasonic anemometer.
Temperature sensor.
Humidity sensor.
Light sensors.
Mounting pole.
Mounting bracket.
Battery compartment.
Solar collector. 
Heater cable (optional).
I like that the outdoor sensor array already includes the mounting pole. Other weather sensors do not include this hardware, so I purchased a separate pole or tripod. 
The separate rain cups also guarantee rainfall accuracy. You can place it on the ground or anywhere because the rain sensor is wireless. It even has a removable lid to easily clean and maintain it.
Optional Sensors 
Unlike previous models, the Ambient WS-5000 Weather Station's ability to add separate sensors and display the readings on the console is another significant feature I like. While the built-in array is enough for a Davis-like accuracy, you can upgrade your device for professional use. 
Ambient supports the following additional sensors:
Up to 9 thermo-hygrometers.
Four leak detectors.
Two air quality sensors for indoor and outdoor.
Eight soil moisture sensors.
Lightning detector. 
Barometric pressure readings.
Altogether, the all-in-one sensor suite has the following range:
14 to 140 °F indoor temperature range.
-40 to 149 °F outdoor temperature range.
10% to 99% indoor and outdoor humidity range.
8.85 to 32.50 inHg barometric pressure range.
0 to 200000 Lux solar radiation range.
0 to 15 UV range.
0 to 236 inches rain range.
0 to 360º wind direction range.
0 to 89 mph wind speed range. 
Connectivity
WS-5000's connectivity options are the same as other advanced models' features. You can connect the console to WiFi, use Ambient's app, and access other connectivity platforms. Its unique characteristic is its smart home connectivity.
Like other weather stations from Ambient Weather, this ultrasonic unit uses the same platform called AmbientWeather.net. The cloud service lets you access your weather data using an application or a website. 
Though the name has changed after the acquisition, the dashboard looks the same. You can also upload your data to third-party services like Weathercloud and Weather Underground. AmbientWeather.net is now open to the public so that you can share information conveniently. Both app and site have the same interface, so you won't have trouble getting around it. Graphs, charts, and alerts are accessible on the cloud service too. 
This service also encourages establishing a community of weather enthusiasts and professionals. You can work together to create a wealth of information about current conditions and predictions worldwide.
A dedicated site for uploading and sharing data is a must for me. I don't want a cluttered display console, so I have to access the readings on my smartphone. 
Artificial Intelligence
Ambient Weather's WS-5000 Ultrasonic station has IFTTT, Amazon Alexa, and Google Assistant. Connect it to other smart devices like your sprinklers or thermostat to enable the system. Adjust the settings, so the sprinkler turns off if the weather station senses rain.
Many users find voice assistants irrelevant, but I think it's essential to have this feature nowadays. We now want to access data whether we're driving, farming, or doing anything else in the age of information.  You can also perform voice commands on Alexa and Google Assistant. Just ask the weather for today, yesterday, or any day, and they will answer!
The brand can improve its Alexa and Google Assistant performance by adding the capability to ask for certain variables. I want to be able to ask only about rainfall measurements or humidity. 
Sharing data is also a breeze. Set up the WiFi connection on your console, make sure you have a Wunderground account, and you're good to go. If you add more sensors to your station, the readings automatically show on the cloud. 
Display Console
Perhaps the display console is WS-5000's most significant upgrade. Old models like WS-2902C's cheap console were hard to read under direct sunlight. But this new display doesn't have limited viewing angles anymore. Ambient features a sophisticated TFT full-color display that automatically adjusts its brightness based on the time. It's still an LCD screen, but it looks more contemporary and user-friendly. The cleaner interface is also noticeable, making newbies less intimidated. 
What makes it stand out from other weather stations is its ability to show additional sensor readings. Some display consoles only present the values from the original sensor array. But WS-5000 shows an actual display of light sensors, leaks, and more. Make a few taps on the console menus, and you'll also access a chart for historical data on the console. I find this feature useful as a weather enthusiast since I like comparing previous and current conditions. 
One issue with the console is that it gets less readable as you add more sensors. Even if you can still view it from a variety of angles, the weather report on the screen gets more cramped. And this is where you'll need internet connectivity features for your phone. 
What People Are Saying
Customers are satisfied with their Ambient Weather WS-5000 purchase. The product is raved online with a 4.4-star rating because of the console design, easy setup, and accuracy. 
Most farmers and business owners do not prioritize the style of a weather station. However, the eye-catching appearance of WS-5000's console led many customers to buy it. They enjoy the full-color display and neat readings on the screen.
Users have different console preferences. Some think Ambient's display is already perfect, while others want a touch screen.
They also mentioned the fantastic modular design of the weather station. If one sensor gets broken, you don't have to replace the whole set. This feature makes the device more reliable and long-lasting. 
Ambient users range from Science teachers to aspiring meteorologists and casual observers. All of them found it easy to set the station up. There were a few complaints about the sensors getting wonky when it's windy or rainy.
WS-5000 doesn't get a perfect 5-star rating for a few reasons. Some customers report a short service life if you live in a location with extreme weather conditions.
Overall, Ambient Weather won't let you down with its incredible features if you live in an average climate. Mount it in the right place, and it will provide you with the best possible weather readings.
Ambient Weather WS-5000 Ultrasonic Smart Weather Station
COMPLETE WEATHER STATION: (1) Ultrasonic Sensor Array, (1) Rain Cup, (1) Indoor/Outdoor Thermo-hygrometer-barometer, and (1) TFT Full Color LCD Display
ALL-IN-ONE SENSOR ARRAY: No moving parts, fast and easy set-up, and real-time updates to weather conditions every five seconds
User Experience with WS-5000
The WS-5000 is a higher-end weather station, so I had to think twice about getting it. 
I wanted to test its accuracy and how it can help me optimize my crops. Upon contemplation, I got the gadget with additional sensors for soil moisture. Here's my experience with Ambient Weather WS-5000. 
Setting Up
The first thing I noticed when unboxing the WS-5000 was its sturdy build. The weather station is made of high-quality materials to withstand severe weather conditions. It has a modern finish and a solar radiation shield for the thermo-hygrometer that combines accuracy and class. 
This model is an improved sensor suite from previous units' sensor issues. It's as easy to set up as the WS-2902C. The weather station parts have already been preassembled. All I have to do is attach the sensors and add the batteries.
I placed the thermometer and wind sensors on the rod and then attached the rain gauge to the cone. This process took me less than two minutes to do. Then, I used AA lithium batteries for the battery backup to survive the colder climates. 
Ambient Weather deserves recognition for including the pole and U-bolts in their package. I didn't have to buy a separate tripod or pole, so attaching the rain gauge and other sensors is easy. 
Connecting the Weather Station
The ultrasonic WS-5000 offers smart home and WiFi connectivity for real-time internet weather publishing. One essential tip for beginners is to power up the console and connect it before mounting. Always pair the sensors first for an easier connection. 
I've encountered a minor problem regarding connection. My barometric sensor won't connect to the indoor sensors. If you have the same problem, Ambient Weather has a guide to re-registering your sensor to the console. 
Other than that, the connection was seamless. Even my additional soil moisture sensor is easily connected to the console.  You can also share your data with Weather Underground, but I prefer to use AmbientWeather.net because of its intuitive interface. The changes in the website now allow me to publicly share my data without doing anything.
AmbientWeather.net used to allow access to owners only. However, a recent improvement on the site now lets visitors search data whether they own a weather station or not. 
Accuracy Test
The quirky setup paid off when I saw how accurate the Ambient Weather station is. I am incredibly impressed by the larger funnel, which enhances the accuracy of the rain readings. 
The optimal position for the rain gauge is close to the ground, which is possible since the unit is wireless. This placement also allows more convenient cleaning after use. I haven't tested its accuracy during winter, but the rainfall readings from last week were promising. 
Ambient's ultrasonic weather sensor also has a waterproof temperature probe that measures temperatures accurately. The data on the Ambient Weather app and the console did not have any errors.
Console
My current console from the Davis Vantage Vue takes me back in time. But my Ambient Weather WS-5000 upgrade now fits my modern interior. Even its WS-2902 predecessor had an underwhelming LCD panel display, which is why I commend the brand for the new design.
However, the console portion of the setup is tricky. It doesn't have a mobile app or a setup wizard to guide me. I read the user manual and tried to navigate the menus until I figured out how. Everything else went smoothly after the setup. 
It does not have a lightning-fast console refresh time, but 4.9 seconds is enough for me. It wouldn't make much difference for my crops if the update interval was 2 seconds anyway. This rate is also quick compared to less advanced models' 30-second refresh rate. 
Ambient Weather could do better by making their console touchscreen. I had a hard time navigating the menus with a few buttons.
Should You Buy the Ambient Weather WS-5000?
Definitely! Ditch the old-fashioned weather station with the traditional cups and vane and dated console. Ambient Weather WS-5000 not only looks modern and stylish, but it also offers more accuracy. 
Instead of the traditional cups and vane, the weather station uses an ultrasonic anemometer for better wind readings. WS-5000 also has a colorful LCD that is easier to read, night or day. Quickly enter WiFi settings on the console with the buttons.
It's a significant upgrade of the WS-2902 and WS-2000. Check out the Ambient Weather WS-5000 weather station. And for more great reviews, have a look at our breakdown of the Tempstick!
Ambient Weather WS-5000
Product Brand: Ambient Weather
Product In-Stock: InStock
Last update on 2023-12-06 / Affiliate links / Images from Amazon Product Advertising API