Are you looking for a beginner-friendly upgradable weather station? You might want to consider the Ambient Weather WS-2902C. It has outstanding performance and durability with a low price point. This personal weather station also includes smart home integration.
You can use the review of the Ambient WS-2902C to help you decide whether this weather station is right for you!
About the Ambient Weather WS-2902C Osprey
Ambient Weather is known for its affordable yet premium features among personal weather stations. Their price point makes them one of the leading weather station brands online.
They have been manufacturing several weather sensors and tools for years now. And all of their weather instruments are accurate, durable, and high-performing. 
One of their most well-known models is the WS-2902C (from Amazon), their latest product. The device has all the features found in high-end weather stations, but it's surprisingly budget-friendly.
Osprey is a 10-in-1 weather station with seven outdoor and three indoor sensors. It accurately monitors the temperature, wind speed and direction, rainfall, barometric pressure, solar radiation, and UV light. You can also add more sensors to the system if you wish.
WS-2902C is known for its WiFi connectivity and smart home features. Record weather data on your phone or PC, and make commands with Alexa or Google Assistant. There's also a built-in IFTTT feature. If your device senses rain, it can command the sprinklers to turn off.  
PROS
Compatible with Alexa and Google Assistant
How Long Do Ambient Weather Stations Last?
Ambient Weather stations last anywhere from 1 to 10 years, depending on the environment and maintenance.
Regularly cleaning the sensor array and examining the mounting spot can make the device last longer.
Salt air could affect the longevity of your Ambient Weather station the most. They can corrode the moving part of your device and limit its service life to three years. 
Typhoons or tropical storms can also lower the life span of your weather station. But Ambient Weather offers one year of warranty for all their models. 
Ambient Weather WS-2902C vs. WS-2000
You might mistake Ambient's WS-2902C with their WS-2000 because they look the same. They have the same appearance in terms of the sensor array, but WS-2902C is less expensive. 
The WS-2000 is an updated version of the WS-2902C with better viewing angles. The upgraded model now has a full-color HD TFT display compared to the colored LCD of WS-290tC. 
While WS-2902C is already easy to set up, WS-2000 is more straightforward. You don't have to download the app before connecting to the WiFi because the settings are on the console. It also has more sensor options, supporting up to 8 additional sensors.
These additional sensors can be thermometer and hygrometer sensors, soil sensors, and probed thermometers. You can also add lightning detectors, leak detectors, and PM2.5 sensors. 
You can also add limited sensors to the WS-2902C. But they won't appear on the console like WS-2000. 
Another difference between the two models is WS-2902C's built-in indoor thermo-hygrometer-barometer display. But with WS-2000, you have separate indoor sensors that you can mount at the ideal spot.
Ambient Weather WS-2902 WiFi Smart Weather Station
Allows you to monitor your home and backyard weather conditions with brilliant, easy-to-read LCD color display
Wireless all-in-one integrated sensor array measures wind speed/direction, temperature, humidity, rainfall, UV and solar radiation.
Supports both imperial and metric units of measure with calibration available
Things to Consider Before Buying a Weather Station
Here are the essential features to look for before purchasing a weather station.
Function
If you're a casual weather observer, you probably don't need different kinds of sensors for your weather station.
The usual thermo-hygrometer, anemometer, barometer, and wind vane may be enough. But all-in-one sensor suites are ideal for professionals and business owners. 
Farmers may need to pick up variables such as leaf wetness, moisture evaporation, and transpiration. These aspects can help them optimize their crop yield.
The most basic device should provide air pressure, temperature, and humidity readings. But I recommend getting an expandable unit. You might consider adding a rain gauge, wind vane, and UV sensor after a few months. 
Accuracy
The precision of weather data is the most vital feature of a weather station. Accuracy refers to how the data on the display console emulates real value.
For example, if your thermometer is accurate within 1 degree, a report that says 28 degrees may actually be 27 or 29 degrees.
Choose a weather station with a low margin of error and a broad range. A wide range refers to the limit it can measure. The Ambient WS-2902C can measure indoor temperatures from 14 to 140 °F.
Maximum Transmission Distance
Your console should receive information from the sensors up to 1000 feet away. But this is only possible for open spaces. A 1000-feet transmission range is just 200-400 feet with obstructions like walls and trees,. 
Durability
Avoid weather stations made of low-quality plastic as they deteriorate after a year. Look for sensors made of solid materials and radiation shielding for the thermometer and hygrometer. 
If you're purchasing an all-in-one unit, make sure it's sturdy. If one sensor gets damaged, you'll have to replace the whole device. 
Installation
A weather station should be easy to set up, especially for beginners. The components must already come pre-assembled to avoid clutter. It has to include all the mounting hardware you need. 
A wireless weather station is an excellent choice for first-timers. It's easier to install and connect to the console. But you may also try a wired weather station with a long cable. 
Placement also matters. You need to mount an all-in-one sensor at a compromise height. Thermometers should be at eye level, while anemometers should be 33 feet above the ground.
Frequency of Updating
This feature, also known as the refresh rate, refers to the frequency of the unit's ability to transmit data. The quicker the frequency of updating, the better. Weather conditions are unpredictable and can change every second. 
The fastest weather stations update the console every two to three seconds. But they tend to cost more than most models. If the refresh rate is not crucial for you, go for weather stations that update every 15 to 30 seconds. Older models update every 30 seconds or more.
Forecast Display
Your weather station should have a well-designed console with large numbers and icons. Some brands offer different images for various reports. An arrow pointing up may indicate that the temperature is rising. And a sun on the screen means it's about to get sunny outside. 
Computer Interfacing
Some weather stations upload weather data to your computer or smartphone through Weather Underground. They might also have their smartphone application for remote monitoring. 
Even some advanced weather stations do not have app connectivity, so do your research first. If you purchase one with this feature, you can use your computer like a console. It even includes graphs for weather trends, email alerts, and cutting-edge forecasting.  
Cost
Cost is an essential factor to consider when purchasing a weather station. Your budget will determine what kind of weather station you can get. For instance, if your budget is around $100, don't expect to get a high-quality 10-in-1 sensor suite. 
But there are some affordable units available that perform well, just like Ambient Weather. Watch out for cheap brands made of breakable plastic, or those that have hidden charges for app connectivity.
What I Liked About the Ambient Weather WS-2902C
Ambient Weather Osprey lives up to the hype. Here's a list of the WS-2902C's best features.
Various Sensors
The budget weather station offers accurate measurements with several sensors for different elements. It has a wireless range of 330 feet to the console and uses solar panels for power. 
The sensors in this all-in-one outdoor weather sensor array include:
Thermometer (Indoor: 14 to 140 °F, Outdoor: -40 to 149 °F).
Hygrometer (Indoor: 10 to 99%, Outdoor: 10 to 99%).
A rain gauge (0 to 394 inches).
Wind vane (0 to 360º).
Wind speed cups (0 to 100 mph).
UV/ solar radiation sensors (0 to 200000 Lux).
Bubble level indicator.
It's complete with all the necessary weather station components for precise data reports. The variety of weather variables also makes weather forecasts more correct. It's slightly close to the accuracy of Davis Vantage Vue, which I like because Ambient Weather is only half the price. 
The sensor array delivers accurate readings of the current condition to the digital console every 16 seconds. But updates on the internet can take up to 60 seconds. I'm perfectly fine with this refresh rate as long as I can remotely monitor the conditions when I'm not at home.
Connectivity Options
Ambient Weather stands out in the WiFi aspect. Its wireless connectivity features allow me to share data with Weather Underground, Weather Bug, Weather Cloud, and other channels. However, the brand developed its cloud platform called the Ambient Weather Network.
The mobile application gives you both historical and real-time weather information. You can also customize the alerts to get warnings for dangerous weather levels.  
Another feature worth noting is the IFTTT integration. It's also a software platform to control your smart devices. 
For example, if the weather station detects a temperature spike, it can signal the AC to turn on. The excellent device can also turn on the heater and radiator when the temperature falls.
Ambient Weather WS-2902 WiFi Smart Weather Station
Allows you to monitor your home and backyard weather conditions with brilliant, easy-to-read LCD color display
Wireless all-in-one integrated sensor array measures wind speed/direction, temperature, humidity, rainfall, UV and solar radiation.
Supports both imperial and metric units of measure with calibration available
Compatible with Alexa and Google Assistant
The WS-2902C is compatible with Google Assistant and Alexa for more advanced weather reports. Just set up your device so you can perform voice commands. Try asking, "Alexa, ask Ambient Weather what the weather was yesterday."
The Google Home and Alexa features were only present in Netatmo weather centers. Now, Ambient Weather supports these connectivity options at a low price.
This flawless weather station can give you the daily highs and lows with just one voice command.
Affordable
Many weather enthusiasts are drawn to the WS-2902C because of its budget price. If I had to guess the price of this gadget based on its features, I'd expect it to be high-end. Ambient Weather has a great deal of functionality, including its smart home capabilities and ten sensors. 
The appearance of the all-in-one sensor suite and display console also looks premium. Both components are made of high-quality materials. The outdoor sensor can withstand harsh weather conditions, especially the thermo-hygrometer's radiation shielding.
WS-2902C also includes a backlit color LCD console for readability at night. It's brilliant enough to give you a display of your home and backyard weather conditions.
Battery Backup
Solar panels are responsible for the operation of this weather station. These solar panels charge a supercapacitor throughout the day with backup batteries. With this solar power system and battery backup, the Ambient WS-2902C doesn't need electricity. 
Ambient Osprey doesn't use the batteries at night. Instead, the solar panel collects enough power to last throughout the evening. This feature is significant because I need to have access to weather data even at midnight. 
Because the backup batteries are rechargeable, you don't need to replace them frequently. Just charge it by connecting the battery to an adapter and power plug. 
Easy Installation and Maintenance
You can install the Osprey sensor without the help of a professional. Everything you need to know is in the user manual. The instructions are comprehensive and complete. It contains all the steps for mounting, maintaining, and using the weather station.
The manual is 46 pages long. You'll also see a FAQ section for your questions regarding the station.
The weather sensor is also easy to maintain. Clean the sensors twice a year so they continue functioning correctly. Always double-check the mounting location of your sensor to prevent inaccurate readings.
What I Didn't Like About the Ambient Weather WS-2902C
The Ambient Weather doesn't have a lot of disadvantages since they listen well to the concerns of their customers. The weather station used to be expandable. But Osprey now has additional sensor features for those who want to upgrade.
Poor Display
One minor drawback of the Osprey system is the poor display on the LCD console. It has a great contrast with colored digits, but it gets blurry under the sunlight. 
The console is an upgrade of the WS-2902B, whose wind readings were difficult to read. WS-2902C is now user-friendly and more readable. But an HD console is still better. 
The weather station supports up to 8 thermo-hygrometer sensors and probed thermometers. However, the readings do not appear on the console. You need to access the data on AmbientWeather.net to monitor the additional sensors. 
I don't recommend mounting the digital display near your window or anywhere too bright. Take some time to find the best position to make your display more readable. And make sure you don't put it too far from the sensor suite.
If you can't find the perfect spot for your console, the best alternative is to view the data from your smartphone. Download Weather Underground and Ambient Weather Network and stay informed anytime and anywhere.
What People Are Saying About Ambient Weather WS-2902C
Most customer reviews about the Ambient Weather are positive, praising its affordability. The WS-2902C has a price range of $170-$180, which is quite low for a 10-in-1 sensor array. Buyers involve both casual weather observers,  meteorologists, and farmers.
Many were also amazed by the upload features and long-term graphing. Ambient Weather has a mobile application that quickly collects data from your weather station. It has a user-friendly design for monitoring across platforms.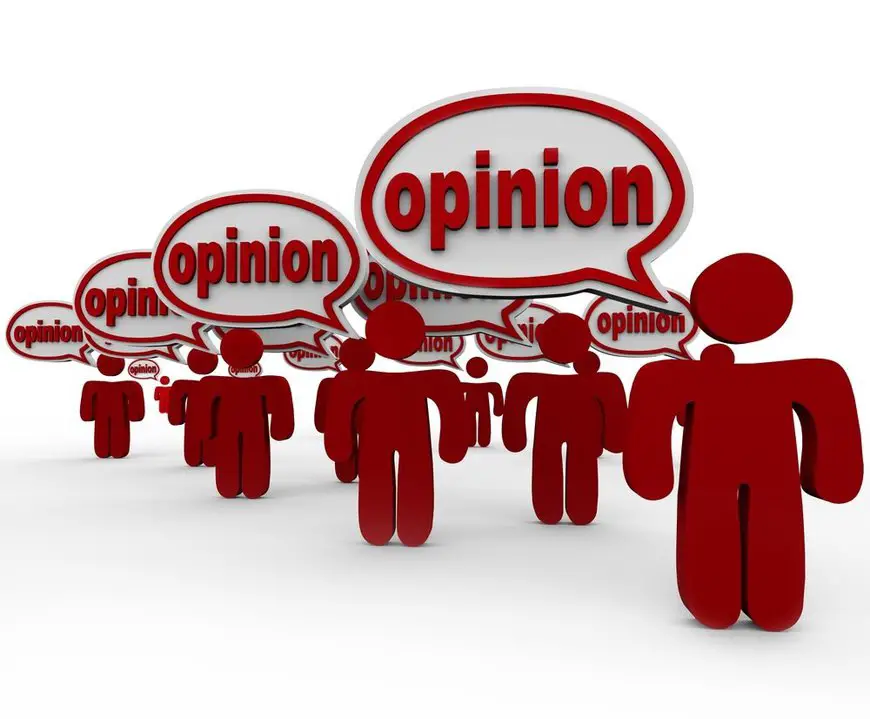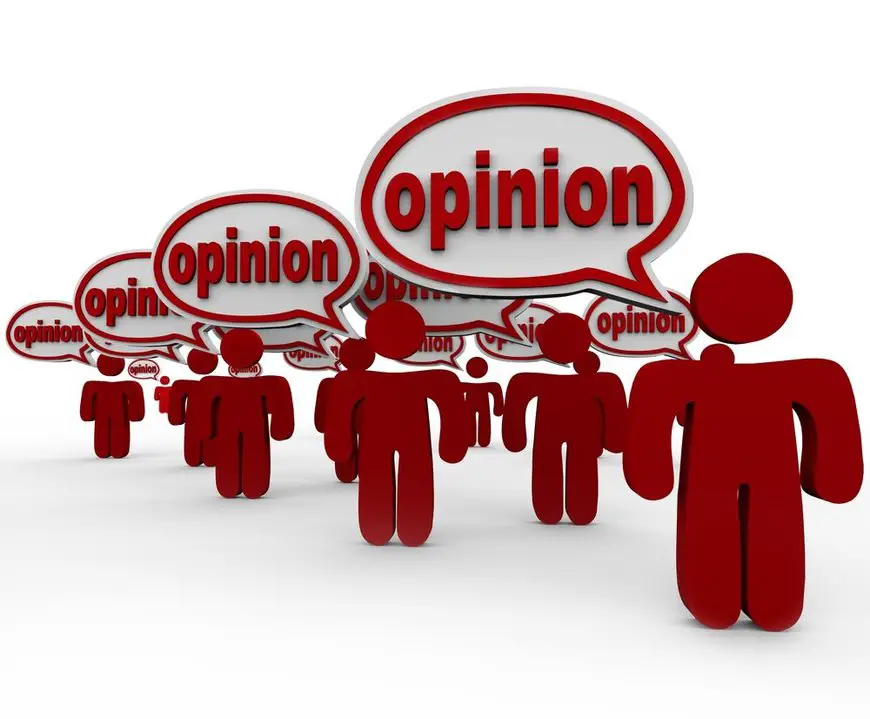 After years of use, customers have reported that the weather station still works flawlessly. They love the upgradable options of Osprey, which allows them to add more sensors and enhance their setup. Weather geeks consider the aesthetics of the weather station to be a bonus. They don't mind if the console doesn't have a colored LCD screen, but they commend Ambient WS-2902C for the beautiful display.
Most of the negative reviews stem from connectivity issues. If you have a neighbor with the same unit, your weather reports may unintentionally be corrupted. You might read their data, or they might read yours. The best solution is to re-mount your sensor and console farther.
Other users also report the fantastic after-sales support that Ambient Weather offers. The Ambient Weather team attended to those who experienced minor issues with their devices. They were satisfied with the assistance and the customer experience they got. 
My Experience of Ambient Weather WS-2902C
My encounter with WS-2902C is unique compared to the other weather stations I've tested. The first thing I noticed was the low price. The number of sensors and smart home connectivity features sounded too good to be true. The console display also caught my attention. It has a large 3-inch by 6.75-inch display that contains current weather readings. 
Cost
Most weather stations that cost only a hundred bucks are made of flimsier plastic with louvered radiation shielding. This kind of structure typically hinders proper airflow.
But WS-2902C is surprisingly durable. This full-featured home weather station is easy to set up. I was lucky that my WiFi is only 2.4GHz. You can't connect the indoor weather display to 5GHz WiFi. 
Easy To Follow
The instructions were clear and easy to follow, and the sensor was already pre-assembled. It has a simple U-bold mounting bracket where you slide it over the end of a pipe. The pipe I used is one and a half inches. I also used 3 AAA batteries for the indoor display and 2 AA lithium batteries for the outdoor sensor. Thirty minutes later, my weather station is ready for testing.
Accuracy
I wasn't expecting much in terms of accuracy because of the price point. And it helped that I didn't get my hopes up. I examine the accuracy of my weather stations based on the reports of the National Weather Service.
Unfortunately, the barometric pressure sensor isn't as accurate as the reports online. Ideally, the margin of error for this weather aspect should only be 1 inHg. Ambient exceeded this range, although it did not stray too far. 
Wind Vane
I also noticed that the wind vane doesn't rotate freely. It felt heavy, but this doesn't affect the accuracy of wind readings.
Ambient Weather designed their unit this way so it won't flip around and break. After cleaning the rain gauge funnel, there should be a clicking sound when reattaching the collector. This sound indicates that you have securely attached the rain sensor. If not, it might end up being blown away by the wind. 
Social Media Groups
I had some questions about additional devices for weather monitoring. It's good they have an active Facebook group where Ambient Weather owners share experiences, solve problems, and share their setups. I don't think these mishaps were dealbreakers. The Ambient Weather WS 2902C is still a worthy choice because it saved me lots of money buying an expensive weather station. It compensates for its fantastic performance in gathering weather data.
In Conclusion
Many weather enthusiasts outgrow their first weather stations because they lack upgradability. There's no room left for advanced sensors like UV and soil sensors. But Ambient Weather WS-2902C does a magnificent job with its upgradable features in an affordable package.
It comes out of the box with ten sensors, smart home integration, and a reliable power source. However, it's not intimidating for first-timers because it's easy to install. 
Most importantly, you get accuracy from Ambient WS-2902C without spending too much. You can upload all data in the application, Weather Underground, and other databases.
Click here to check the price of Ambient Weather WS-2902C. For more great reviews, check out our guide to the best weather station software.
Ambient Weather WS-2902C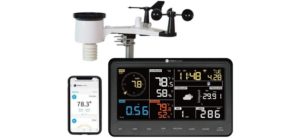 Product Brand: Ambient Weather
Product In-Stock: InStock
Last update on 2023-12-06 / Affiliate links / Images from Amazon Product Advertising API